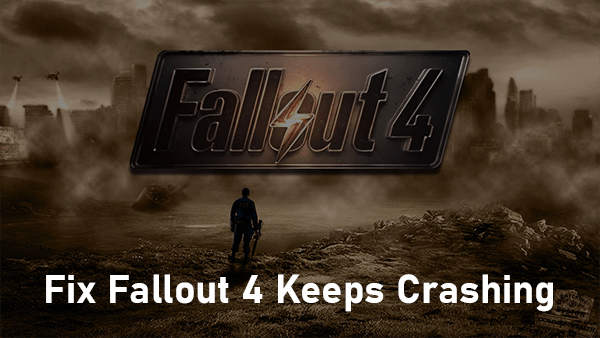 Have you just got a brand new GeForce RTX 2070 and now excited to play Fallout 4 with better graphics and gaming experience? But FO4 crashed at startup; what to do next? How to fix Fallout 4 keeps crashing? Know the answers below.
Well, you're not alone; most of the community platforms, including Reddit, are witnessing the sudden influx of gamers' complaints regarding Fallout 4. Some gamers said FO4 is crashing in the intro video only, while others said- it crashed even before the intro scene appears or during the gameplay.
No matter which one of these mentioned situations resonates with you, here, you're going to know about all the easy and simple methods to troubleshoot Fallout 4 keeps crashing. So scroll down and have a look.
What Causes Fallout 4 Keeps Crashing Issue?
There are many reasons that can lead you to face this problem. But multiple players have raised a question on the latest updates and patch files of the game. Since a huge number of players are facing this problem, undoubtedly, the recent versions of the game have got some bug that's causing Fallout 4 crash error.
Alongside this, there can be other potential reasons too. Here is the probable list-
System requirements not fulfilled
Video resolution is not configured right
Your existing antivirus software is blocking the game
Outdated or corrupted graphics card driver
However, this list is including but not limited to the mentioned reasons only- so, if you couldn't yet identify the real source of your Fallout 4 crashing on PC error, check out the troubleshooting methods below.
Minimum System Requirements to Play Fallout 4 on Windows PC
OS: Windows 10/8/7 (64-bit)
Processor: Intel Core i5-2300 2.8GHz/AMD Phenom II X4 945 3.0GHz or equivalent
[Recommended: Intel Core i7-4790 3.6GHz/AMD FX-9590 4.7GHz or equivalent]
Memory: 8GB
Disk Space: 30GB
Graphics Card: NVIDIA GTX 550 Ti 2GB/AMD Radeon HD 7870 2GB or equivalent
[Recommended: NVIDIA GTX 780 3GB/ AMD Radeon R9 290X 4GB or equivalent]
Dedicated Video RAM: 2048MB
[Recommended: 3GB (4GB AMD)]
To have a smooth gaming experience, get the recommended system configurations. However, it's nothing like you can't run FO4 with the minimum system requirements. So, even after fulfilling the minimum requirements, if you're facing Fallout 4 keeps crashing on PC, here are the 7 best methods to fix it.
Easy Ways to Fix Fallout 4 Crashing
Here we've provided 7 workarounds to fix the Fallout 4 keeps crashing to desktop error easily. After skimming through different gamers' platforms and trying several methods, we've come up with this list. Have a look.
Note: Before you proceed with the below solutions, take a look at the system requirements and ensure you've got everything in place.
Method 1: Install the Latest Patch Files To Fix Fallout 4 Crashing
The Fallout 4 developers keep releasing the latest patch versions to fix the bug and increase the performance quality. Some players could resolve the Fallout 4 crash on launch issue just by downloading and installing the latest patch files.
You must give it a try before performing another method. To install the latest patches, check for Fallout 4 updates from Steam or by visiting the official website. Now follow the steps below to update Fallout 4 from Steam.
Step 1: Launch the Steam library first
Step 2: Then navigate to the option Fallout 4 and right-click on it
Step 3: Choose Properties from the menu next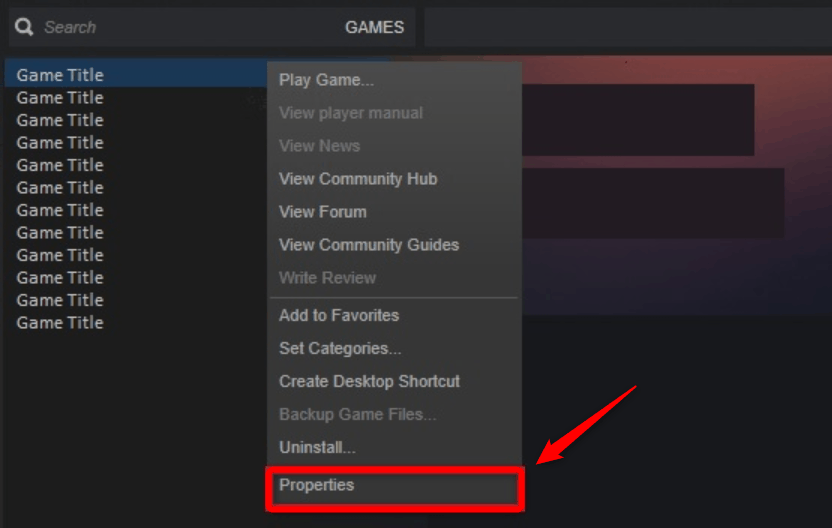 Step 4: In the Properties window, click on the Updates tab
Step 5: After that, click Automatic updates to open the drop-down menu and choose "Only update this game when I launch it"
Step 6: Then close Properties
Note: Don't hit the "PLAY" button until you want to update FO4 manually right after the steps.
Well, by performing these steps, you're instructing FO4 to update itself only when you launch it using the Steam library. If you're still facing the issue even after updating, have a look at the next method to fix Fallout 4 keeps crashing on launch.
Method 2: Configure Fallout 4 Settings
As per some users, configuring the Fallout 4 Settings in the proper way or resetting it can resolve the error easily. For this, you've to first check your computer's resolution and configure the FO4 resolution accordingly. Here is how to do so,
Step 1: Press the Windows logo key + I button at the same time to open Settings
Step 2: Choose System, then Display from the left pane next and check your present computer resolution under the Resolution section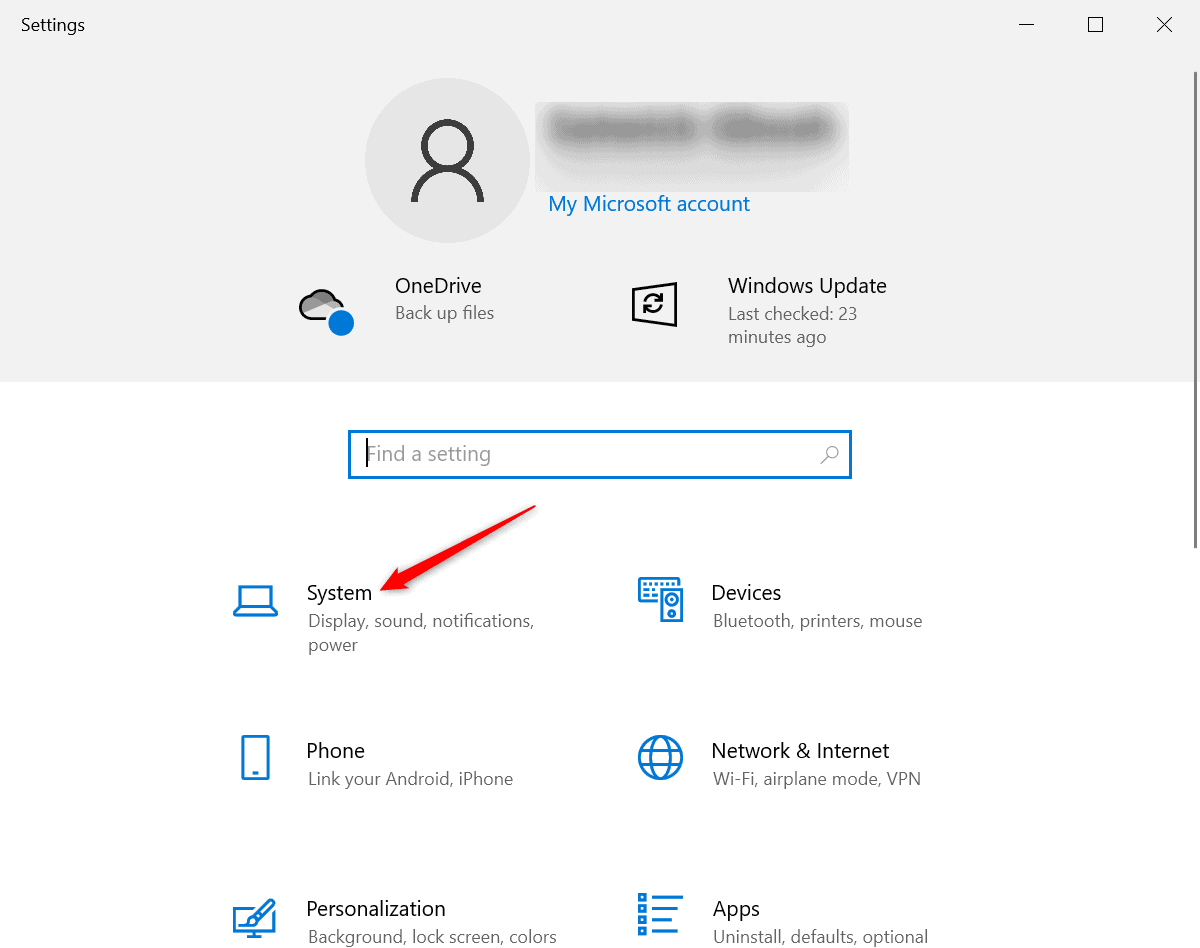 Step 3: Now, you have to check your Fallout 4 resolution and ensure it's the same as your computer's one
Step 4: Open Fallout 4 Options window and check the resolution under Graphics Adapter and Resolution
Step 5: Here, you'll get two options named Windowed Mode and Borderless; check both of the boxes next to these options and hit OK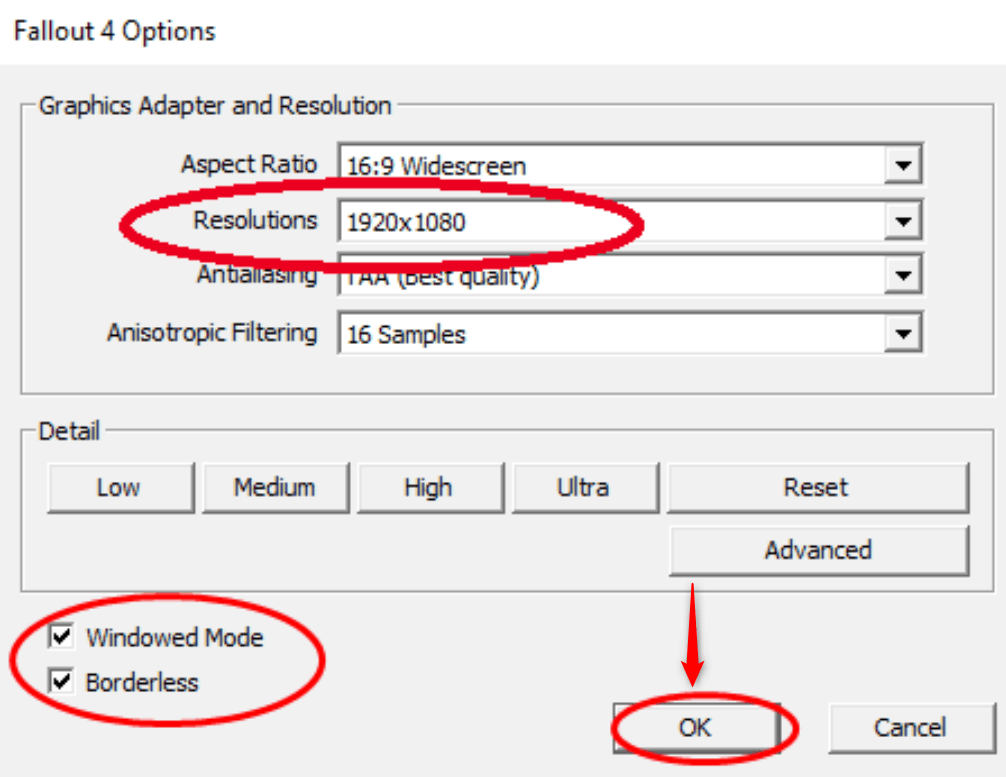 Step 6: Next, in the Fallout 4 Tweaker window, find Disable Intro Video and check the box next to it
Step 7: Now move on to the right side to find Enable God Rays and uncheck the box beside it
Step 8: Finally, click the Save button and re-launch FO4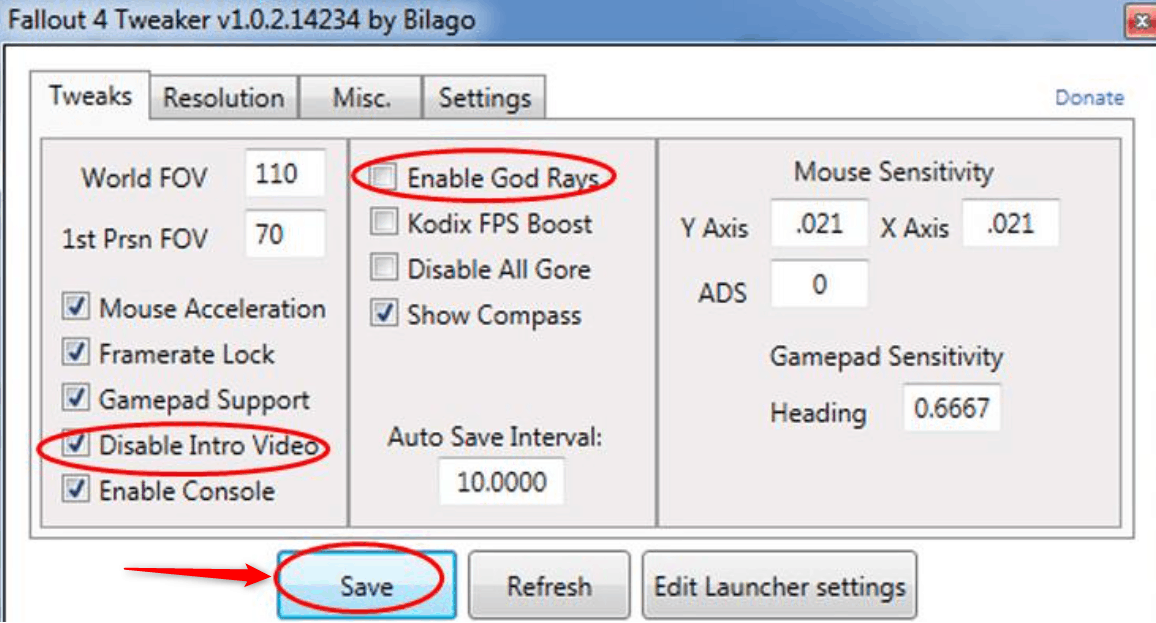 Once done, your game should launch without further crashing. In case you're still facing Fallout 4 crashing on PC, perform our next solution.
Method 3: Verify the Integrity of Your Fallout 4 Game Files
If there is any corrupted or missing game file, you're most likely to face this error. Some gamers could fix the Fallout 4 keeps crashing on PC issues just by verifying the integrity of game files. Because doing so will scan and repair all those files easily. Here is how to perform this method-
Step 1: Firstly, launch the Steam client on your PC and move on to the Library section
Step 2: In Library, find out Fallout 4 and right-click on it to open the menu
Step 3: Select Properties from the menu next and locate the LOCAL FILES tab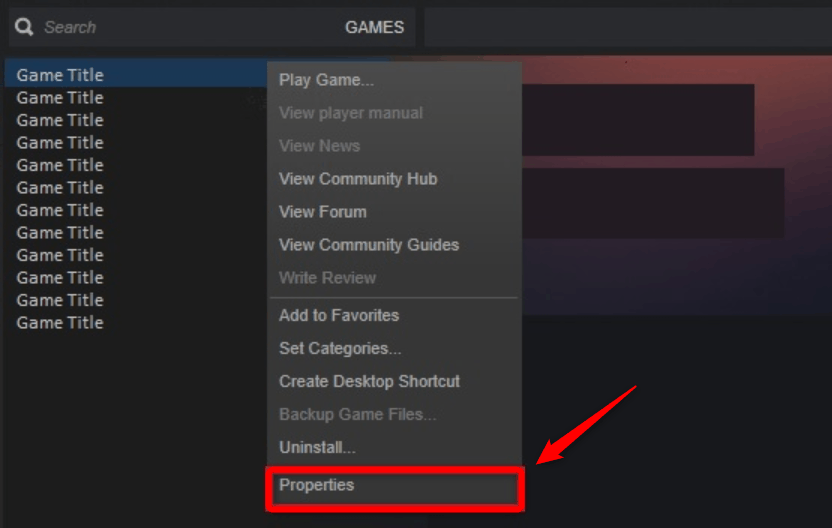 Step 4: Under the LOCAL FILES tab, click on the "VERIFY INTEGRITY OF GAME FILES…" option
Step 5: Finally, wait for some time until the game cache verification process ends, and when done, exit Steam
Now you should re-launch the game to check if any issue is still there or not. If you're still facing the Fallout 4 crashing error, perform our next method.
Method 4: Check Fallout 4 Compatibility Settings
When Fallout 4 keeps crashing again and again on your Windows PC, you must check the compatibility settings from the application's properties. Sometimes this issue may occur due to enabled fullscreen optimization. Even if you haven't been given administrative privileges yet, it can lead you to face the error. By changing the compatibility settings, you can counter all these reasons. Here is how-
Step 1: Firstly, go to the game download folder or follow the below path-
Steam> right-click Fallout 4> Properties> LOCAL FILES> BROWSE LOCAL FILES
Step 2: Next, right-click on the setup file (.exe file) and choose Properties
Step 3: In the Properties window, navigate to the Compatibility tab and scroll down
Step 4: Now, you have to check the boxes next to "Disable fullscreen optimization", and "Run this program as an administrator"
Step 5: Next, click on the Change high DPI settings button given right below
Step 6: Then locate the High DPI scaling override section and check the box next to "Override high DPI scaling behavior."
Step 7: After that, click on the "Scaling performed by:" drop-down menu and choose Application
Step 8: Finally, hit the OK button, then again click on Apply, next OK in the main window to save your changes
Launch Fallout 4 and check if it's still crashing. In case this method fails to provide you with a resolution, then you have to set the graphics settings low. Take a look at the next method to do so.
Method 5: Lower Your Fallout 4 In-Game Graphics
A number of players have already made a mistake by setting the in-game graphics settings high. Yes, when you choose too demanding graphics for your rig, it fails to draw the required resources. That's why you face the Fallout 4 crashing desktop error in the loop.
However, FO4 provides you a huge list of graphic options to configure. Here we've mentioned the most important ones that need to be set at low in order to eliminate the crashing error.
Depth of field
Screen space reflections
Actor fade
Lighting quality
Rain occlusion
Object detail fade
When lowering these options doesn't work, update your graphics card driver. Check out our next solution to update your graphics card driver.
Method 6: Update the Graphics Card Driver
As we already mentioned, outdated or corrupted GPU drivers can be a potential cause to lead you to face the FO4 keeps crashing issue. So, updating the Graphics card driver is your best trait in this case. Follow the below steps to do that.
Step 1: Press Windows logo key + R button together to open Run
Step 2: Next, type in "devmgmt.msc" to open the Device Manager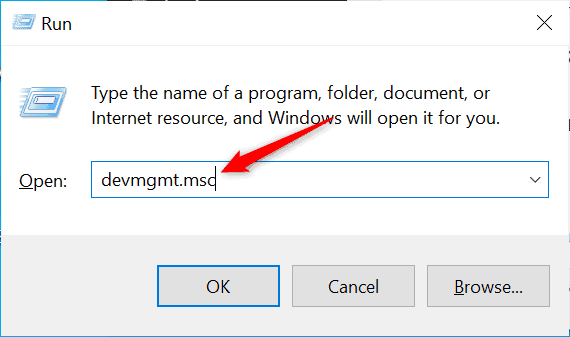 Step 3: Navigate to the Display Adaptor section now and expand it by double-clicking
Step 4: Then right-click on your GPU driver and choose Update Driver
Step 5: In the next window, select "Search automatically for updated driver software"
Alternatively, you can just click here to download the respective updated versions on your system from the official websites: (Nvidia | AMD | Intel).
Note: If you're downloading the update from official websites check your driver information by following this path- Windows key + R> Type "dxdiag"> DirectX diagnostic Tool> Display> Graphics card information> Save information.
Once you update your graphics card to the latest version, restart your computer and run the game again. If you're still facing the issue, follow the final method.
Method 7: Disable Your Antivirus Temporarily
If the existing antivirus of your PC is incompatible with Fallout 4, it will block your access to the game, which may finally result in crashing FO4. Hence you need to disable your antivirus temporarily to play this Steam game. After disabling, if you find the Fallout 4 is running without any issue, then add the game to the exclusion list of your antivirus.
That's all! All these methods must fix the Fallout 4 keeps crashing issue. So, it's time to sit back and enjoy your game!