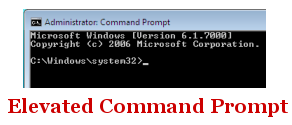 User Account Control of Windows 7 has been implemented by keeping security of system, non-system related files in mind. Hence any process in windows 7 is launched under restricted mode to prevent user from performing task which is against user rights and permissions.
This feature may be extremely useful for normal users but for geek and computer experts this feature annoys a lot. If you want to install some thing on your windows 7 and you see a prompt with message "This Setup Must be Launched from an Elevated Command Prompt".
Even If you are working on windows 7 command prompt some commands may not work and throw access denied error. So users need to launch command prompt will full admin rights and permission state. Below are few listed methods to get elevated command prompt.
Normal/User Command Prompt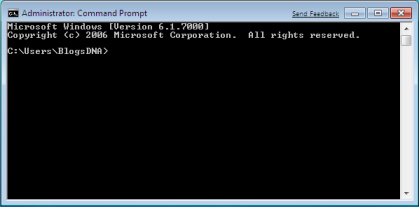 Elevated Command Prompt Mode.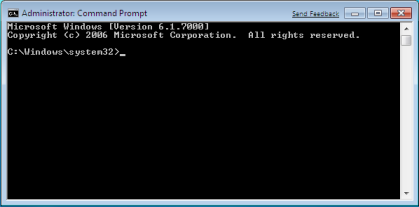 How to Open Elevated Command Prompt in Windows 7
Method 1: Manual
1. Click on Windows 7 Start Button
2. Go to All Programs-> Accessories
3. Now right on Command Prompt and select "Run as Administrator" from context menu.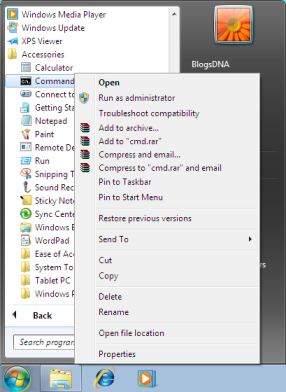 4. This should bring elevated command prompt mode with full Administrators rights.
Method 2: Search Bar
1. Click on Start and type CMD in search bar
2. Now press Ctrl+Shift+Enter
3. This should bring elevated command prompt with full Administrators rights.
Method 3: Turn Off User Account Control (UAC) from Windows 7
Turn off User Account Control in Windows 7
Please keep in mind that if you are not a part of administrator group then you need to enter username and password of administrator user to access elevate command prompt.