Let's get started with the process of How to Uninstall Avast Antivirus. This guide you help you with that.
Antivirus software & security tools are often integrated deeply into the host operating system so as they can offer robust protection, which also means it needs special attention while removing and uninstalling any antivirus software. An improper removal could lead to several issues such as broken Windows functionality or trouble in installing a new antivirus solution.
It would be wise to use dedicated applications designed with only one purpose, that is to uninstall antivirus safely, and foolproof way, so that least files are leftover and your system is clean to use. Most of these applications are designed in such a way that it supports a wide variety of applications like antivirus software, internet security suites, Internet firewall etc.
Also Checkout – Bitdefender uninstall tool,  Norton Antivirus Removal Tool, AVG Remover, Nod32 Removal Tool. 
If you are using the Avast antivirus or Avast products on your Windows and for some reason want it to uninstall, then here is something for you. The team at the Avast has designed a nifty utility, named Avast Clear, to help the users to uninstall Avast antivirus and its products from their PC.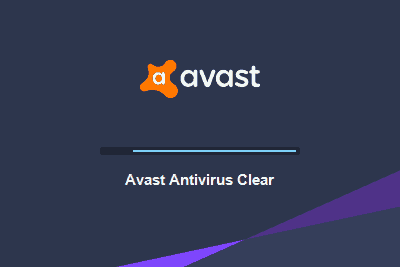 The Avast Clear is designed with a simplified user interface to help users to instantly remove and uninstall without having to go through the tedious procedure of manual cleaning. Avast Clear supports the removal of following software and suites,
Avast Free Antivirus
Avast Pro Antivirus
Avast Premier
Avast Internet Security
Avast Business Security
The Avast Clear not to confuse with Avast's Cleanup Tool which is paid the utility to remove any unwanted software and tools from your Windows. Avast Clear is a standalone tool, meaning doesn't require any installations and can be used directly from the USB drive or any portable drive, which is extremely useful when the host computer doesn't have an active internet connection.
How to Uninstall Avast Antivirus using Avast Clean
Once you download and run Avast Clear, you will be promoted with usual Windows UAC (User Access Control) message, click on yes to allow the program to run.
The first prompt that you get when you run the Avast Clear, is either to run the utility in Safe mode or running it as it is. Although the safe mode is recommended as in safe mode, Avast Clean can uninstall and remove any remnant files easily. However, Avast Clean works perfectly fine in regular mode too.In case you select the safe mode, then a system reboot will be promoted and you will have to restart your PC in safe mode.
On next screen, you get the option to select the program installation and data directory in case if you had installed Avast antivirus or other product to a different location.
If you don't know then you can keep as it is without changing, as the Avast Clean is designed to identify installation directory automatically. You also get an option to select the Avast product that you want to uninstall. Simply select the desired software and hit the uninstall button.
 Once Avast Clean finishes uninstalling antivirus or other selected product suites, a successful message with the prompt to restart the system so that any files left over can be cleaned on next boot. You do get the option to skip the reboot and restart later.
Avast Clean supports following Windows Operating system, Windows 10, Windows 8, Windows 7 and older versions. Avast Clean also comes in multiple languages, and you can switch from English to any other language from the top left drop-down menu.