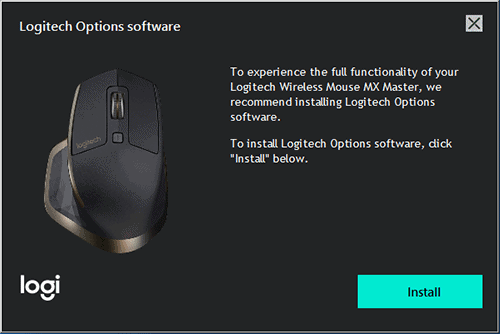 Owning devices is one heck of a responsibility you are given when you buy one. Keeping updated on new features and specifications introduced, downloading updates, checking up on why one utility is not working, and more. The task increases if you install any additional hardware. Then you have to keep an eye on hardware, along with the software. A big shoutout to Logitech, who developed Logitech download assistant to help us to detect and configure any type of new updates specifically on a window startup. This is an important feature as it eases up your task to download software and keep your window, keyboards, and mouse updated instantly.
Logitech has been in the market for 39 years and is among the global leaders now. It has connected over a million people through the digital experiences they share. Its blended hardware and software enable digital navigation, social networking, etc,.
What is the Logitech Download Assistant?
The advancements in Logitech's technology part is so much that no person can stay away. So, when you're driven towards installing Logitech's hardware and software you will be sorted but not forever. As, the responsibility doubles up, keeping a check on new configurations and updates.
Here is when you need a Logitech download assistant. This software is designed to find updates required and notify you about them. This is a great application as it keeps you updated, and ensures that you have the best possible experience with the hardware along with the software.
Logitech Download Assistant: Pros and Cons
Pros of Installing LDA in your System:
It sends updates about Logitech hardware and software in your system immediately.
It pops-up every time you open up your system to keep you reminded about the updates.
It saves your time while keeping a check on updates, new features, and system needs by notifying you from time to time.
Logitech being dynamic updates its hardware and software frequently and with a very busy schedule, it becomes tough sometimes to keep a check on them. LDA coming as a boon keeps a check on them and help us throughout the process of managing all the Logitech stuff.
Cons of installing LDA in your System:
It pops-up every time you boot your system, making the performance slow.
The window popping-up is annoying and sometimes un-useful.
It eats up a lot of space in the computer system which makes the system hang frequently and slows the system.
Is Logitech Assistant Really Helpful?
When this application works so greatly helping you with updates, it has also been noticed that it cause a lot of troubles while you work as it pops up on the window constantly and hinders productivity.
It can also have a conflict with other software with the same utilities and may eat a lot of power as it constantly works in the background. If you need more annoyance you can install it in any old device of yours to have legitimate sessions of irritation.
Another activity that it does is slowing down the booting process by executing itself when the system opens up.
So, this happens frequently you must want to disable or uninstall it. But it won't help you because one way or the other you'd be notified of updates.
Here are some of the key points you must know about this program for better understanding.
Why does a Logitech Download Assistant pop up so frequently?
The very task of this application is to keep users updated about updates in the software and hardware. So, the possible reasons why the assistant screen pops up on the screen frequently are listed below-
Notification of New Updates
Following the way towards its very tasks that are keeping users aware, it can pop up repeatedly giving you notifications about new updates. Logitech updates its software quite frequently and because of which the dialog box for the download assistant appears on your window. There may be times when you want to avoid it but can't.
As per other customers, they have tried to resolve this issue in two ways: one is by disabling the Logitech download assistant program on the windows and two, by deleting it from the pc completely, erasing it for a better working performance.
Suggestions
LDA also acts as an advisor which suggests new updates and software's as per your use and your computer. This may be helpful sometimes but not always. The repeated popping up can be a problem sometimes as the continuous engagement of this software can cause a lot of problems.
How to disable Logitech Download Assistant?
Knowing that LDA popping up frequently and eating up power would want you to get rid of it. So, to remain efficient you can disable/ uninstall/ delete it from the device by following certain steps.
Uninstalling/ deleting/ disabling of LDA can be done mainly by three methods we'll be learning below.
Disable LDA from the start-up.
Disable LDA through the settings.
Disable LDA by deleting the LogiLDA.dll file in System32.
The most irritating thing to happen while you open your system is something popping up on the screen which also slows down the system performance. So, it will be convenient to disable it directly from the start-up.
How to Turn off Logitech Download Assistant from the startup?
Don't you hate when you start up your window and a screen pops up? Well with this method you can solve those issues instantly as you can disable the Logitech download assistant conveniently in the startup.
The first step is to hold the Windows Key and Press "R" to open Run. Then type "taskmgr" in the text box and click OK to open Task Manager.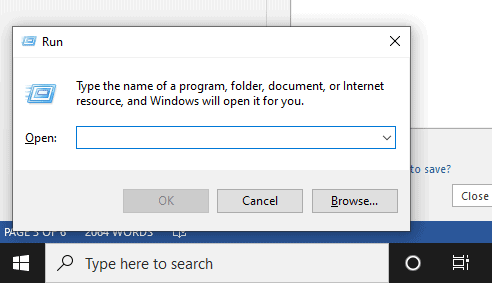 Afterward, you need to select the Startup tab and find the "Logitech Download Assistant", right-click on it, and select Disable it there.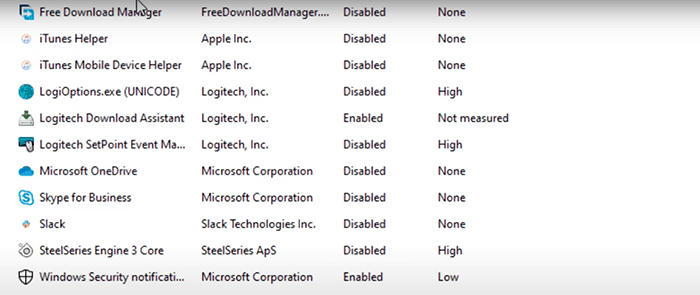 Reboot the system and check if the LDA still pops up at startup or not.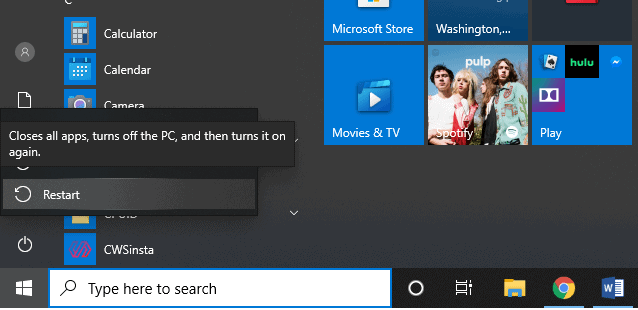 If this does not work there is always an option to disable LDA through the settings.
How to disable Logitech Download Assistant Through Settings?
There are simple steps to follow in the settings to disable LDA.
The first step is obviously to open settings for which you need to hold the Windows Key and Press "I" then click on "System"
After you're done, open "Notifications & actions" and scroll down to check Logitech in the list.
If you find it listed, then you can toggle off the notifications.
The last step is to check if the Logitech Download Assistant still appears or not.
If the above-mentioned steps do not work for you, the last thing you can do is directly delete the LDA file that you initially downloaded into your system. Follow the below steps to do so.
How to Delete the LogiLDA.dll file in System32?
The downloaded files are mostly stored in the file manager. So, the first step is obvious i.e., to open your File Explorer by pressing Windows + E keys.

The next step will be to locate the LogiLDA.dll in the C:\Windows\System32 directory followed by a right-click on the LogiLDA.dll file.
Click Delete and reboot your system and the LDA window will not appear anymore.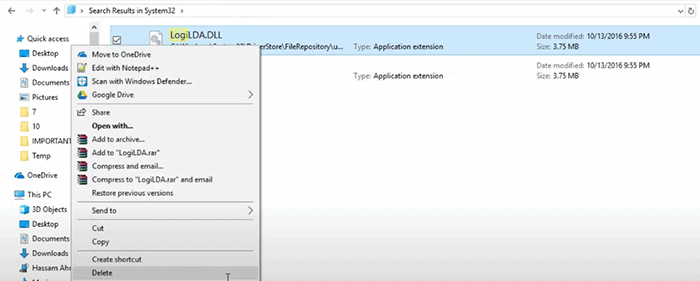 These were some of the ways through which you can disable the Logitech download assistant on your computer conveniently and easily.
Removing Logitech Download Assistant- what should you do?
It does not exist in Programs and Features. It is not a program, but an application extension. If you've got Logitech hardware, and even have Logitech point or Logitech Options or Logitech Unifying Software installed, the DL Assistant comes with it. Look at the path in the Task Manager>Startup.
You will see that it can be disabled, but the full path is to a System dll, Rundll32.dll in the System Folder System32. that cannot be removed. The .dll successively runs LogiLDA.dll from an equivalent folder, System32. It doesn't run all the time; actually, it does run in the least. It's a module called when there's an update to the Hardware related drivers/app.
Bottom line, to "remove" it completely, you'd got to uninstall all related Logitech software for your Logitech Hardware. Might be something you shouldn't do.
How To Remove/Uninstall Logitech Download Assistant?
So, we're aware that LDA is a very helpful application that works for our ease but by no means it is necessary to keep it in the system when it disrupts the ease ironically. One can be aware of the updates itself as this responsibility comes along when one buys hardware or software.
The thought of uninstalling LDA permanently comes up when disabling doesn't work which may happen quite a lot. Uninstalling doesn't come with any problematic behavior in the Logitech hardware so it is safe to be done.
Start the process by opening the control panel first, then move to programs and features or directly to uninstall a program.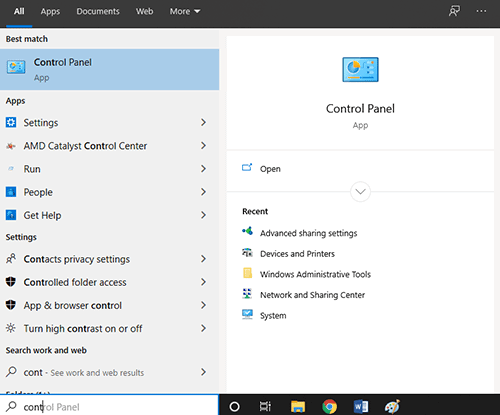 The window will have a list featuring the Logitech download assistant. There's always a search panel on the top in case you have too many applications and you can't find LDA to be uninstalled.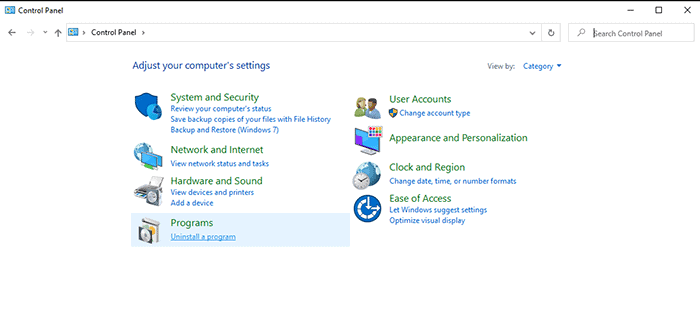 After you locate LDA, right-click on it and select "uninstall". The uninstaller will start the process and by following the guide by uninstaller you'll be able to delete LDA from your system.  Your device administrator may first seek permission regarding the process. Just click "yes" and you'll be sorted.
Once done, restart the system and check in the control panel whether or not the program has been uninstalled.
Removing/ Uninstalling Logitech Download Assistant Using Third-Party Apps
Sometimes it's easier to have an application with a disk cleanup utility that assists us in clearing up unwanted junk in the system along with the unwanted apps that eat up the system space. There are many applications that you can download for free or may buy from the Microsoft store.
In any app like this, you need to go to the tools sections and among the multiple options, you will find a self-explanatory start-up where you'll find Logitech download assistant. Now you can choose whatever you want to do with it. Either delete or disable it. The choice is yours. After making your choice, reboot your system, confirm the process and you'll be free forever.
Specifications and Useful Information about the Logitech Download Assistant
There are many versions for Logitech Download Assistant Driver for Windows XP/7/Vista/8/8.1/10 32-bit and 64-bit versions.
The driver needs to be updated first before you want to get updated about new updating in the Logitech hardware. It is so easy that can be done with a single click. Once the LDA driver is updated, it can easily update the:
Monitors
Audio & Sound
Graphics & Video Adapters
Modems & Network Adapters
Printers
Scanners
Optical Disk Drives
Other Devices
Another amazing fact about the LDA utility is that it works in two simple steps.
It automatically identifies your Hardware.
It also downloads the latest official version of the drivers for the Hardware and installs them correctly.
It saves you time and correctly installs all necessary drivers.
Final Verdict on Logitech Download Assistant
Telling you that the download is good or bad depends upon how you see it. Any utility is declared the best or the worst only when users find it useful or not respectively. Logitech download assistant whereas on the one way is made to ease the job of being aware of updates by sending you notifications and suggestions by popping up to your face, it is also annoying that every time you boot your system and a window pops-up straight in your face which not only decelerates the system performance but also eats up all the memory. As for us, if we rate it would be 4/5 seeing its usability but for the annoyance, it will get 1/5 with a comment waste of time.
Frequently Asked Questions-
Q1. Is it necessary that Logitech's assistant is needed at startup?
Ans. Logitech download assistant is only a utility made for updates. It won't change anything on your Logitech devices whether you install or uninstall it. No, it is not needed at start-up every time.
Q2. How to uninstall Logitech download assistant?
Ans. In the settings, go to apps, find Logitech download assistant, and uninstall it.
Q3. Can one disable Logitech download assistant at start-up?
Ans. Yes, by finding LDA in the start tab, it can be disabled by right-clicking on it.