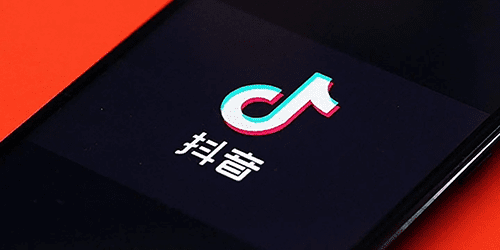 How can I get the Douyin app outside China or even in the United States? Read on to find out. We'll show you how to install the Douyin app on your Android or iOS device, such as an iPhone, in minutes with this quick and straightforward guide.
Douyin is a free multimedia application developed by Bytedance, a young Chinese technology company. Using the app called "Shaking Sound" in Chinese, people can make short videos that they can edit and share with others. Users can also stream live while listening to music in the background. The app comes with various effects, allowing users to create amusing, unique videos and high overall quality. Tiktok is the name given to Douyin on the international stage. However, the marketing of this product is the same as other products; they are not identical.
Douyin  – Create, Edit, and Distribute Your Work
Douyin and Tiktok are both created by the same person, and they even have some of the same features. Users of Douyin, like those of Tiktok, can create 15-second videos, edit them, and then share them with the world to see. The app offers a diverse range of effects, including stickers, frames, slow motions, and other filters, among others. You can even use music to your advantage or alter your appearance. The app is also top-rated for lip-syncing to popular songs and creating original dance music.
The editing capabilities of Douyin are simple. With this, you can easily create a video full of effects, even if you do not have a lot of experience in video editing. Videos created on the app are also on major social media platforms, including Weibo, WeChat, and QQ. In addition, the app makes use of hashtags to generate interest in specific topics. As previously stated, Douyin includes a live stream feature. A live Q&A feature allows users to interact with their followers in real-time, available to all users.
Even though it is marketed as the Chinese version of Tiktok, Douyin is an entirely separate entity. For starters, you won't find the app in any app stores outside of China. Furthermore, the content provided by each is distinct. For example, if you use Douyin to search for a popular Tiktok user, you will only find an unverified account with some videos similar to the one you are looking for. If you use Tiktok to locate a Douyin, the results will be the same.
Douyin – Deserving Alternative to Instagram and Snapchat
Overall, Douyin can serve as a viable alternative to today's widely used video-sharing applications. The app provides simple ways for users to demonstrate their creative abilities in a short amount of time. Furthermore, with additional features such as live streaming and live Q&A, it can be used as a powerful marketing tool and a training tool.
PROS
A wide variety of effects are available.
Navigation is simple.
Streaming in real-time
Q&A session in real-time
CONS
There are no advanced editing options available.
On occasion, there is a lag.
The "Chinese TikTok" is, to put it briefly, exactly what it sounds like. To answer the question "What is TikTok named in China," here's what you need to know. … It's Douyin.
The same parent firm, ByteDance, oversees both of these businesses. TikTok and Douyin (both in China) have taken over what was formerly known as Musical.ly. You'll also be in luck if you're already familiar with the use of the TikTok app because both applications have the same user interface (UI). It is unnecessary to know Mandarin to use the program, as all buttons and prompts are in plain English. The app is still as simple to use as it was before, it's safe to say. "
Furthermore, it is possible to have both TikTok and Douyin installed on the same device without experiencing any interference or any significant issues with either. The only thing you'll have to do is create different accounts for each app, which is a simple process. The software shouldn't present many problems in general. Thus, you shouldn't encounter many difficulties while using it.
What Is The Point of Downloading Douyin?
On the Douyin platform, there is a plethora of content spanning a wide range of categories, much of which is unavailable on TikTok. Even though most of it is in Mandarin, you could come upon something interesting.
Furthermore, one of the most common reasons we've seen individuals use Douyin is to access the massive Chinese market or audience. The fact that Douyin primarily caters to this Chinese demographic is particularly significant. As a bonus, it's the only extensive social media network where people are so comfortable using it.
Because of this, content providers who want to increase their reach and fan base may find Douyin to be particularly beneficial. Former westerners like Bart Baker have dared to venture into the unknown while trying luck with Douyin in the past. In addition, from a business standpoint, you can lead this enormous audience to your product page, which can benefit your business.
In that case, let's get started with the six steps to download the Douyin app on your Android or iOS device. 1. Download the Douyin app on your Android or iOS device.
Detailed Instructions for Installing Douyin on Android
Installing an APK file on an Android smartphone is our method. For this reason, only a Google Play Store with a Chinese language setting will have the Douyin app available for download. Thus, it's incredibly improbable that you'll be able to locate it on your special edition of the Play Store. Furthermore, changing the Play Store region can be a time-consuming process that necessitates using a reliable virtual private network ( VPN).
For this step, you'll first need to download the APK file for the Douyin app from one of the following sources: the Douyin website or APKMirror, to name a few examples. Installing the APK file that you have downloaded will be the next step in the process.
Downloading and installing the Douyin app is fully demonstrated in the steps below. Remember the dependence of the website interface displayed in the stages is on when the steps were published.
To begin, open the Chrome app (or any other browser) and navigate to the official Douyin website, or click here to be redirected.
Then, as seen below, click on the "Download APK" option to start the download process.
When the "Download file" question appears, select "Download" to proceed. Select OK when prompted with the question, "Do you want to keep this file?"
Tap Open to begin the installation process after downloading the APK file.
Installing APK files from Google, on the other hand, will not work unless you provide permissions to the application. As a result, select Settings from the drop-down menu when the prompt appears, which will take you to the page titled Install Unknown Apps. Make sure you have "Allow from this source" selected by selecting the switch next to it.
Then, navigate back to the APK file you downloaded in your File Manager app and tap it to open it. In the following window, select Install when prompted with the question "Do you want to install this application?."
It will just take a few minutes from there to complete the installation of Douyin on your Android phone.
APKmirror.com is a recommended alternate site to get the APK file if the download file from the official Douyin website does not work for your device.
Navigating through the APKmirror website to obtain the Douyin APK file is demonstrated in the following steps.
Go to the Douyin app page on APKmirror.com, or click here, using the Chrome browser or whatever browser app you're now using.
After that, scroll down to the All versions list and select the top option to download the most recent version of the software package. Select Download APK from the drop-down menu on this app's page
Next, tap Download when the Download file prompt appears on your screen in the same manner as the previous step.
Following the same previous step is required to install this APK file. As a result, to properly install this APK file, repeat Stages 4-6 from the earlier steps. Upon completing the Douyin app installation, you may delete the downloaded APK file from your File Manager application since it is no longer required.
How to Install Douyin on an iPhone or iPad
To accomplish this, we'll demonstrate how to obtain the Douyin application directly from the Apple App Store. Unfortunately, this so-called app is only available on the Chinese mainland's edition of the App Store at this writing. The Douyin app is not likely to be available in your default app store due to this. As a result, you'll need to change the App Store region to China mainland in the App Store settings to locate and install the app.
Do not be alarmed since this is a straightforward procedure to carry out. You may find detailed instructions on installing Douyin on your iPhone or IOS device in the following sections.
After opening the Apple App Store, go to your profile in the upper right corner and click on "Edit Profile."
Under country/region, tap on change Country or Region.
Scroll down from the list and select China Mainland. At this stage you will have to accept and agree terms and conditions.
Now select the payment method, add your billing address and tap next.
Once you change your App store region, now you access apps accessible only to China which includes, Douyin.
Use search feature to locate and install Douyin app.
That's it, now enjoy newly installed Douyin app on your iPhone .
What is Charli Amelio's age in real life?
Everyone knows about Charli D'Amelio, a social media personality and dancer from the United States. She was born on May 1 in Norwalk, Connecticut, and will be 17 years old in 2021, when she was born.
Why can't I download TikTok on my iPhone?
The TikTok app is still not available for download from the Google Play Store or the Apple App Store as of April 26. It is why the government has been unable to request that Google and Apple make the apps officially available on their respective app stores.
How do I re-download TikTok after my iPhone has been blocked?
Change the location of the App Store on your iOS device by changing the location settings on your iOS device.
Installing the APK file on your Android device through a sideloading method.
By wiping your phone and using a VPN to access TikTok in your area, you can save time and money.
Is it the same app as TikTok and Douyin?
Initially launched in the Chinese market in September 2016, TikTok is the international version of the Chinese social media platform Douyin.
Is Douyin a member of the TikTok community?
TikTok and Douyin are two apps that allow you to create and share short videos. Bytedance first introduced the video-sharing app to the Chinese market under the name Douyin. It then made a different version of the app, called TikTok, for needs outside the Chinese mainland. Even though the concepts are similar, the apps are entirely other.