Nero, a well know software for burning CD/DVD and Bluray disks, has been in this market for quite long and so the reason of being #1 user choice for burning disk media. Even though there are many freeware software providing a similar feature, yet Nero still holds the huge user base. The only downside of Nero being paid software, it is a very expensive piece of tool, and most wouldn't be able to afford it, which leads to piracy of Nero software.
To overcome this issue and also offer a solution to users, Nero has smartly released a stripped down version of Nero burning software, named as Nero StartSmart Essentials. As the name suggests, it offers just required the feature, i.e burning a CD/DVD, for more features, users are required to upgrade paid version of Nero Essentials.
The Nero 9 has built-in product key/serial key and you can view that when you are performing the installation. You do not require to purchase key additionally to use the Nero 9 Essentials.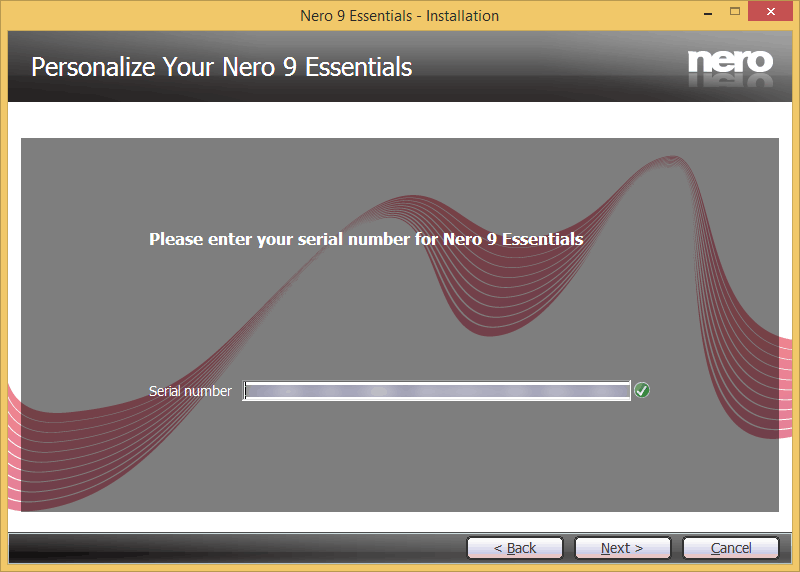 Nero 9 StartSmart Features
Data Burning on CD/DVD
Disc Copying
Rip & Burn, Create, Edit options are only available in Upgrade. If you only want to burn CD and DVDs,  then Nero 9 Free is best available software tool for you. Even though the Nero 9 specification page only suggests supported operating system as Windows XP, Vista and Windows 7, but it still works flawlessly on Windows 8.1 as well as Windows 10.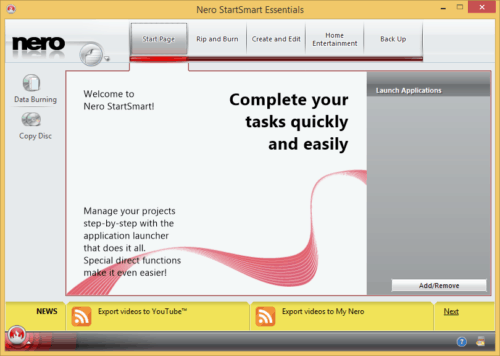 The Nero 9 free is about 55Mb in size and can be downloaded using the link provided at the end of this article. Follow the screenshots provided for the complete installation procedure.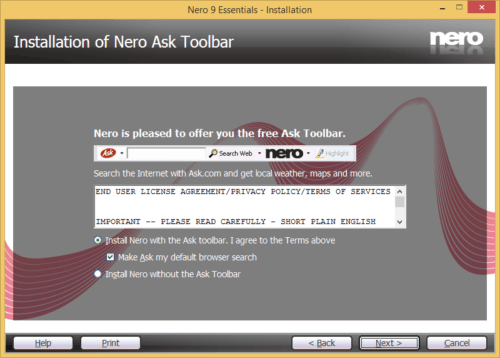 Do keep a note of Nero 9 free attempts to install the AskMe toolbar, just uncheck the checkbox if you do not want to install or use it.
If you want to uninstall and remove Nero then check the Nero CleanTool.
Below is list of CD/DVD burning software tools worth knowing, in case Nero 9 Free lacks the features you are looking for.
Nero CD Burning ROM Alternatives
CDBurnerXP – best freeware tool available on the internet after Nero for burning not just CD and DVDs, but also Blu-ray and HD-DVDs. The tool also offers features such as create or burn ISOs images files. CDBurnerXP also available in multiple languages and is constantly updated with new features.
Easy Disc Burner – One more freeware software supports wide range of media types. The simple to use interface makes the Easy Disc Burner good alternative for Nero 9 free burning tool. Just like CDBurnerXP, Easy Disc Burner is available in multiple languages.