Windows 7 has better access control then vista and XP and with user account control all the process are launched in protected mode even if you logged in as administrator. In case if you have installed windows 7 on another computer present in your network then only way to access it from your own machine is using remote desktop.
But if some one already logged on windows 7 then you wont be able to login as windows 7 by default doesn't allow concurrent sessions. If you try to login to windows 7 while another users is already logged in locally or remotely then a message will be displayed as show in below screenshot.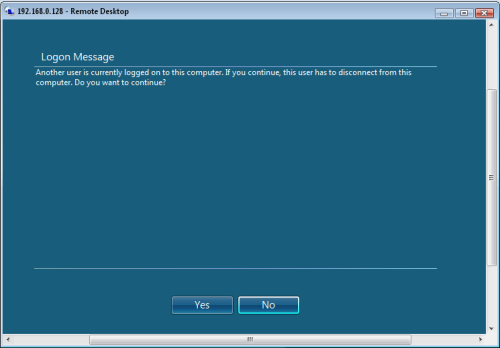 Only one user can login to windows 7. Well don't worry some one has already found the way to allow multiple user login to windows 7 i.e Concurrent User Sessions. Here is guide to enable concurrent user sessions on Windows 7.
How to Enable Concurrent Users Sessions on Windows 7
1. Download this Concurrent sessions enabler.zip
2. Extract the files from above downloaded zip file
3. Shift+ Right Click on install.cmd file and select run as administrator.
4. That's it. You should see below screen after you have executed install.cmd