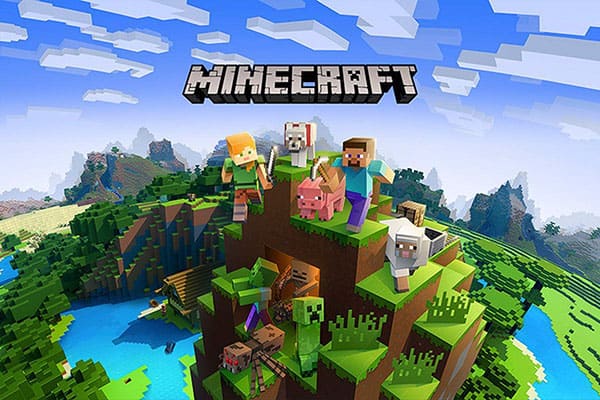 Minecraft is still one of the most popular PC games out there. Developed by Microsoft, this game is played by a huge number of Windows 10 users. And the best part about this game is that it does not require a powerful system to run. Due to this, even the Windows 10 users with low powered PCs are playing this game. But sometimes users can experience issues with this game like crashes. Continue reading to know the reasons and solutions to fix Minecraft crashing on Windows 10.
Why Minecraft Crashes in Windows 10?
Minecraft is a game that can be customized quite easily with the help of mods. And apart from that, it uses many things in Windows like Java, Direct X, Open GL, and many other things to run properly. Due to this, there are a lot of factors which can cause issues with Minecraft on Windows 10. Things like corrupted video drivers, outdated java framework, Windows settings, and many other things can result in Minecraft crashes in Windows 10.
How to Fix Minecraft keeps Crashing on Windows 10?
If you are a Minecraft player, then you must know how important every second in this game can be. Since the whole game is online and multiplayer, the game servers keep running even if your game has been crashed. Thus fixing such crashes in a survival game like Minecraft becomes quite important. As these crashes can be caused due to a number of reasons, there multiple possible methods which can possibly fix Minecraft crashes in Windows 10. Therefore, if you want to get rid of any issues related to Minecraft, make sure to go through the following methods one by one:
1. Update Graphics Card Drivers
Minecraft is not a graphics intensive game by any means because of the way its created. But just like every other game on Windows 10, it uses your graphics card for rendering frames. And if your graphics card is having any issues, it will cause crashes in games like Minecraft. Therefore, if the drivers of the graphics card of your computer are either corrupted or outdated, you might experience Minecraft crashes in Windows 10. In such a case you can update the graphics card drivers via the Device Manager in Windows as shown below:
Use Windows Search to open Device Manager on your Windows 10 computer.
After that, expand Display Adapters inside the Device Manager which will show your computer's graphics card.
Now, right-click on your graphics card's driver and select Update Driver to update to the latest available version.
Doing so will open a new window on your screen, in which you have to select Search automatically for updated driver software.
Once you have selected that, Windows 10 will automatically download and install the latest version of drivers for your graphics card. And it will fix any crashes in Minecraft due to an issue with your graphics card.
Check here is how you can fix Netflix crashing on Windows 10.
2. Fix Corrupted System Files
If there are some issues with the system files of Windows 10 installed in your computer, then you might face Minecraft crashes. To overcome this problem, you can scan for corrupted system files and then try to fix them. Thankfully, this can be done quite easily in Windows 10 with the help of Command Prompt. Command Prompt can perform a number of useful functions including scanning and fixing corrupted system files. This all possible by running specific commands in your computer with the help of Command prompt. So, you can try fixing Minecraft crashes by running the given commands in Command Prompt as shown here:
Press Windows Key + R on your keyboard to open Windows Run.
In here, type cmd and press Enter which will launch Command Prompt in Windows 10.
Now, type the following commands one by one and press enter on your keyboard to execute them:

sfc /scannow
Dism /Online /Cleanup-Image /CheckHealth
Dism /Online /Cleanup-Image /ScanHealth
Dism /Online /Cleanup-Image /RestoreHealth

Once you have run these commands successfully, Windows 10 will check for any errors in the system files. And if it finds any issues, it will automatically repair all system files which will fix Minecraft crashes due to corrupted system files.
is Google chrome acting weird for you or Chrome keeps crashing and freezing on Windows 10, then check this guide to learn how to fix it.
3. Update Minecraft
Sometimes, the user might experience crashes in a game if it has bugs. And the same goes with Minecraft as a poorly built update can start causing crashes in Windows 10. Whenever this happens with any game, the developers quickly release a fix patch via an update. So, if you are facing crashes while playing this game, check for any available updates. And once you have updated your game to the latest version, all crashing issues will be fixed. You can check and update Minecraft to the latest version using the Microsoft Windows Store as shown here:
First, open Microsoft Windows Store on your PC using Windows Search.
Then, click on the three-dot menu in the upper right corner of your screen and select Downloads and Updates.
In here, click on Get Updates which will check for all available updates. And if there is an update available for Minecraft, it will be downloaded and installed in your PC.
4. Remove all MODS of Minecraft
Minecraft is known for its great support from the modding community. This game has a large number of available mods out there which can be installed to add new things into the game. While such MODS can be quite fun to play around with, they can also cause issues in some cases. MODS developed by bigger developers will usually work just fine with the game, but if you have installed any plugins or extensions in your game from an unknown source, it can cause game crashes. To fix such kind of a problem, then the only possible fix is to simply remove all MODS from Minecraft in your Windows 10 PC.