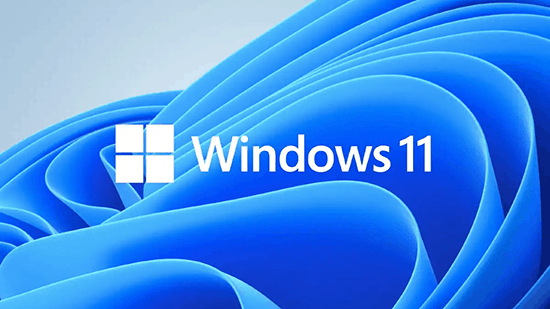 As Microsoft announced the release of its preview build for Windows 11, everyone is striving to determine whether their current PC will be able to work with the latest operating system or not. Due to the involvement of TPM 2.0 as a crucial requirement for installation, the various perquisites for Windows 11 have made a buzz among tech enthusiasts.
Another requirement that's making it even harder for people to get their hands on this operating system is the fact that you need to have an active internet connection, along with a Microsoft account to be able to proceed with the setup. While the earlier iterations allowed you to use a local account in the absence of an active internet connection, Windows 11 left no other choice than to adapt.
However, people were still able to identify a workaround for the process. As a matter of fact, the setup page clearly states that a Microsoft account is a must-have requirement to set up the device for first use. This might indicate that the stable release of Windows 11 might not require a Microsoft account, but that's a fact which still needs to be verified.
The setup page also specifies that you need to have a stable internet connection to complete setting up your operating system. While this is not an overwhelming fact, people living in areas with poor internet connectivity may still get disappointed. It would be great to be able to configure your device offline, even if you'd need an internet connection later for updates.
How To Bypass Windows 11 Internet Setup Requirement?
Microsoft has officially announced that the support and upgrades for Windows 10 will be halted in 2025. It's a no-brainer that people will gradually stop using the earlier iteration and shift to the newer as well as better version instead, especially when it's available right at your disposal with some exceptional features for enhanced productivity.
If you've also gained access to the preview build of Windows 11 but cannot manage to install it on your computer due to overly complex setup requirements, need not worry at all. It's fairly easy to bypass the internet setup requirements and operate Windows 11 using a local account instead of logging in with your Microsoft account.
Although the preview build of this operating system doesn't provide an option to use a local account during the initial setup, you can still complete the setup with a Microsoft account and transition to a local user account later once the OS is up and running – but that's not what we aim for in this article.
Therefore, let us take a look at the exact process required to be followed to set up a local account on Windows 11 at the time of its initial setup. Before you begin the process, make sure that you disconnect your computer from any wired or wireless network and then begin the setup process for Windows 11.
Unlike the previous versions, the most recent iteration doesn't show the "I don't have internet" option and therefore doesn't prompt you to sign up with a local account instead. At this point, you'll only be able to see a page that defines why an internet connection is required and leaves links to a troubleshooting guide at the bottom of the page.
To bypass this prompt, you simply have to press the ALT + F4 key together, which is a popularly known keyboard shortcut to close apps and processes immediately. Once you've pressed the key combination, you should be able to see a new page that allows you to sign up for a local account and continue with the setup process.
The new interface will require you to input your name for the local account and that's pretty much all you need to do. Admittedly, it would be a lot better to have the option available upfront instead of requiring the use of a workaround, but you should be happy that at least the option exists. Perhaps, it's possible that the option will be added to the final build of the OS.
What Are the Other Requirements to Get Windows 11 Up and Running?
At first, the specified CPU requirements for Windows 11 don't seem to be overwhelming at all. The mainline difference between the compatibility requirements of Windows 10 and Windows 11 is that 32-bit CPUs are no longer supported. However, when Microsoft released the list of supported CPUs, it turned out to be extremely crazy.
Based on the data available in the list, both AMD Zen 2 APUs and Intel 8th Gen CPUs are supported. On the other hand, the storage and memory requirements are literally doubled as compared to the previous iterations, and the operating system requires you to have at least 4 GB of RAM with a minimum of 32 Gb of storage capacity.
However, there's a lot more yet to be mentioned, about which people are really upset. There's a specific requirement of TPM 2.0 chips in your computer for it to be able to operate Windows 11. Due to this, some of the most recent PCs are not even eligible for Windows 11. For instance, the Surface Studio 2 is still sold by Microsoft for the same price, but it doesn't support Windows 11.
Final Verdict
When Microsoft decided to give an explanation for the much-hyped system requirements for Windows 11, they also stated that they could be changed as per their preferences. The article made it clear that several CPUs will not be supported. However, before the official version is released, there's still a possibility to have some more processors to be added.
Additionally, there are certainly some workarounds for requirements like the availability of a Microsoft account and internet connection. Without a doubt, the ridiculous system requirements could be changed anytime as there's a huge backlash involved with it. All that can be said is that before Windows 11 starts shipping officially, there are surely going to be a handful of changes in requirements.