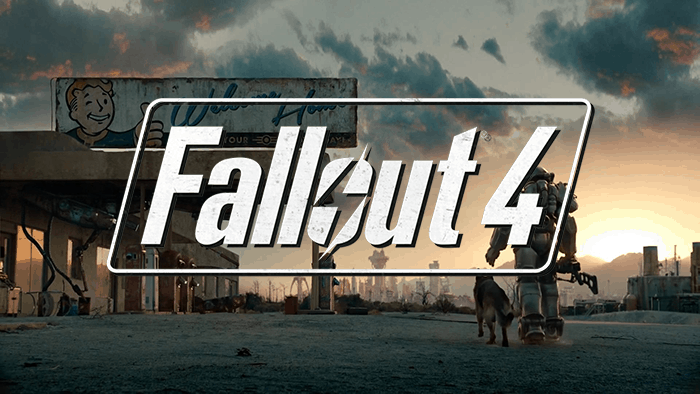 The Fallout series is one of the most popular video games available out there. Even though this game is available for multiple platforms, its major player base includes PC gamers. This game is developed by Bethesda game studios which have developed many popular games. But they are also known for their poor development which can cause issues in games. One such example is Fallout 4, numbers of users have reported of Fallout 4 crashing on Windows 10. If you are facing similar issue then here are the solution to fix Fallout 4 crash.
Why Fallout 4 Crashes in Windows 10?
Both Fallout 4 and Windows 10 has many variables which can result in game crashes on your computer. For most users, this issue is caused due to outdated or corrupted drivers of the graphics card installed in your computer. Not only that but other applications installed in your computer like antivirus or other add-ons for the game can also cause such issues on Windows 10. Missing games files can also be a leading cause of fallout 4 crashing.
How to Fix Fallout 4 Crash on Startup on Windows 10
1. Verify Local Game Files Integrity via Steam
Steam is the largest marketplace for purchasing and downloading games for Windows 10. Apart from having a large library of games, it also allows you to change the settings related to the games you have installed on your device. This means that if you have installed Fallout 4 via Steam, you can use the Steam Client to fix issues related to it. If any of the game files of Fallout 4 are missing from the installation folders, you can experience game crashes in Windows 10. Such an issue can be fixed via the Steam Client by simply verifying the integrity of Fallout 4 as shown in the steps given below:
Use Windows Search to open the Steam client on your Windows 10 computer.
After that, go into your game Library using the menu bar option in the upper portion of your screen.
After that, right-click on Fallout 4 and open its Properties which will open a new window on your screen.
In here, go into the Local Files and click on Verify Integrity of Game Files which will make Steam check all the local files for Fallout 4.
If any of the local files are missing from your install folder, Steam will automatically download the missing file which will fix any crashes in Fallout 4.
Check fix for Steam not connecting to server.
2. Update Graphics Card Driver via Device Manager in Windows 10
Fallout 4 is considered as an AAA title due to which it heavily relies on the graphics card of your computer. Because of this if your graphics card is not working properly, you might start facing issues like crashes. And the drivers of the graphics card in your computer play a very important role for its proper functioning. Due to this if its drivers are either outdated or corrupted it might the cause of the issue. If you think you are also facing such an issue on your computer, then you can follow these instructions one by one:
First, press Windows Key + X on your keyboard and select Device Manager.
In here, expand the Display Adapters using the little arrow icon.
After that, right-click on your graphics card and select Update Driver.
Finally, in the newly opened window, select Search automatically for updated drivers. This will make Windows 10 look for the latest drivers available online for your graphics card. And once the installation of the updated driver is complete, simply reboot your computer which will successfully update the graphics card driver in Windows 10.
Facing unable to connect to Nvidia error on Nvidia Geforce Experience?
3. Run Fallout 4 in Compatibility Mode in Windows 10
Many Windows 10 users have reported that using Compatibility Mode has fixed crashes in Fallout 4. Compatibility Mode is used for those applications which are not made for Windows 10. Even though Fallout 4 is officially available for Windows 10 users, enabling compatibility mode seems to fix the crashing issues. You can also do the same with the Fallout 4 installed in your device by following the given instructions one by one:
Make a shortcut of Fallout 4 on your computer's Desktop and then right-click on it and open its Properties.
In here, go to the Compatibility tab and check the Run this program in compatibility mode for
After that, select Windows 8 from the drop-down menu next to the above-mentioned option.
At last, click on OK to save your settings and start playing your game which will fix any crash issues with it.
Steam not opening? here is how to fix it!
4. Switch to Borderless Windowed Mode in Fallout 4 Video Settings
Almost all PC games including the Fallout 4 have 3 viewing modes or options. These include full screen, windowed and borderless windowed. The later of the three borderless windowed mode is considered as the best as it has the optimization of windowed mode but looks like the full-screen mode as there are no borders. It can even help in fixing issues with your game including random crashes. Therefore, if you are facing Fallout 4 crashes in Windows 10, go to the video settings in your game and switch to borderless windowed mode.
5. Uninstall Display Drivers & Reinstall
Display drivers being the main component of any pc games, there are high chances that slight issues with display drivers could affect single or multiple games. Also, if the installed display drivers are outdated or incompatible with Fallout 4 can also cause crashing issue. You can either completely uninstall display drivers or just perform the driver update from device manager which is mentioned above.
Doing the clean install of Display drivers is recommended, for which Display Driver Uninstaller is the handy utility. Using DDU you can uninstall display drivers for NVIDIA, AMD and Intel onboard GPUs. Once you download Display Driver Uninstaller, you will need to download and keep your display drivers ready since DDU recommends that you disconnect from the internet (for Windows 10) before running this utility so as to prevent Windows Update from automatically updating drivers.
Once you completed the uninstallations of display drivers, install the drivers downloaded from your GPU manufacturers website and reboot your system. Now check Fallout 4 is crashing or not after you have freshly installed drivers.
6. Turn off Your Antivirus & Firewall
Interference from an antivirus or firewall software installed on your system can create an issue like Fallout 4 crashing, you should turn off or disable antivirus and firewall complexly and try running fallout 4. Even after this if you have crash issue then completely uninstall antivirus and security software manually via Windows 10 remove programs settings or you can use third-party uninstallers like REVO Uninstaller free version to get rid of antivirus program.
7. Graphics Card and Hardware Requirement
This is not something most gamers don't know about. High-end gaming pc or laptop with best graphics card are the obvious requirements for playing games likes Fallout 4. But it wouldn't be fair to assume everyone knows about it. So if you are unsure about your system hardware and graphics card then you must make sure it has the minimum support requirement.
The DirectX 11 is must for Fallout 4 and if your graphics card doesn't support DirectX 11 then you need to upgrade and get a high-end graphics card. You can check what DirectX version running on your Windows 10 via run command.
We hope above solutions help you in fixing fallout 4 crashing on Windows 10. If there was any other fix that worked for you then do comment below and let us know and we will add it to the above list of fixes. Finally, despite your best efforts in fixing Fallout 4 issues, if it fails for you then the ultimate solution would be to reinstall Windows 10 and try again.
Minecraft fan? learn how to fix Minecraft crashing.