Having trouble with the Vavle steam client? getting "Unable To Connect To Steam Server" error message?  check our below solutions to fix this issue.
What is Steam?
At present, "Steam" can be considered as the best online marketplace to purchase video games. Not only the huge collection of games sets it apart, but also the generous offers and sales provided by Steam occasionally every year is a delight for gamers. Steam also offers various other services like Live-streaming, Cloud saving, DRM (Digital Rights Management) and other social networking privileges like in-game voice communication and chat functionality which is praised by its users. Steam is designed and developed by the popular gaming company "Valve".
Valve has released many popular titles over the time like Half-Life, Portal, Counter-Strike Etc. At first, Valve had issues regarding the update and development of their titles. Hence, Valve decided to create a dedicated platform for the ease of development of their games. At first, Valve approached various high-end companies like Microsoft, Yahoo, and RealNetworks for the development of such a dedicated client but the companies declined the offer. Hence, Valve decided to launch their own client for the said purpose. As a result, Valve established its own digital distribution network "Steam" way back in 2002. Its been almost 16 years since the establishment of Steam and it has been getting better ever since. Even though Steam has achieved a milestone of developments, it is still a project which has room for betterment.
Users of Steam always find themselves suffering through bugs and issues. One of the most common issues is "could not connect to the Steam network" or "unable to connect to steam server" error.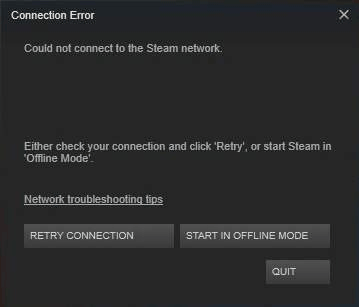 This issue generally pops up either at the time of boot if Steam is provided with autostart permission or at the time when the user manually launches Steam.  The main reason behind this issue is the presence of some sort of interruption in the network traffic of the system which causes improper data transmission between the system and the Steam servers. The issue is mostly from the Steam side which gets resolved automatically in 5-10 mins. But sometimes, there might be a problem in the user's system configuration which is causing a disturbance in data traffic.
If you are undergoing a similar issue and it hasn't been automatically fixed from Steam, You can try out some quick fixes provided below.
Methods To Resolve "Unable To Connect To Steam Server" Problem
The following methods can help you re-establish a balanced network with Steam which will, in turn, resolve "unable to connect to Steam server" problem.
1. Clean Re-Installation of The Steam Client
This is an easy and reliable method to fix the problem. As the title suggests, all you have to do is perform a clean installation of the Steam client on your system. As Steam provides cloud data storage, you won't have to worry about the save files of games. All the game data will be fetched once you re-install Steam and you can resume the game progress where it was left without any loss.  There are two ways to perform the installation:
You can either create a

backup

of all your games on your HDD and then perform the re-installation. This will help you if you have a metered connection.
or,
You can straight up uninstall

Steam

and re-install it, then download and install all the games from

Steam

.
To perform the re-installation by the 1st method, you have to create a backup of your game library. Here's how to do it:
1. Open Steam client
2. Click on "Library". This will open your games library.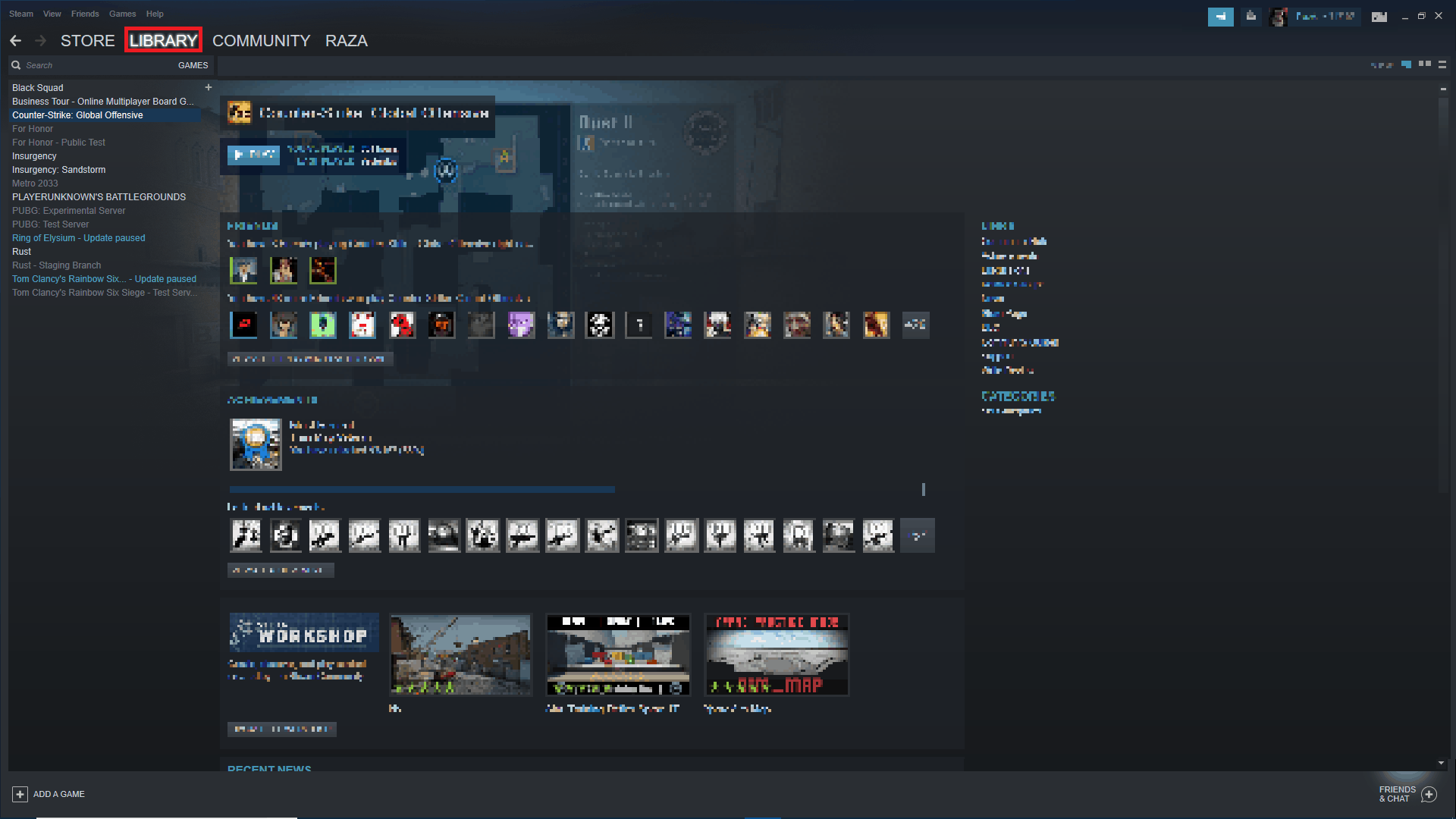 3. Right click on the game for which you deserve to create a backup. Select "Backup game files" from options.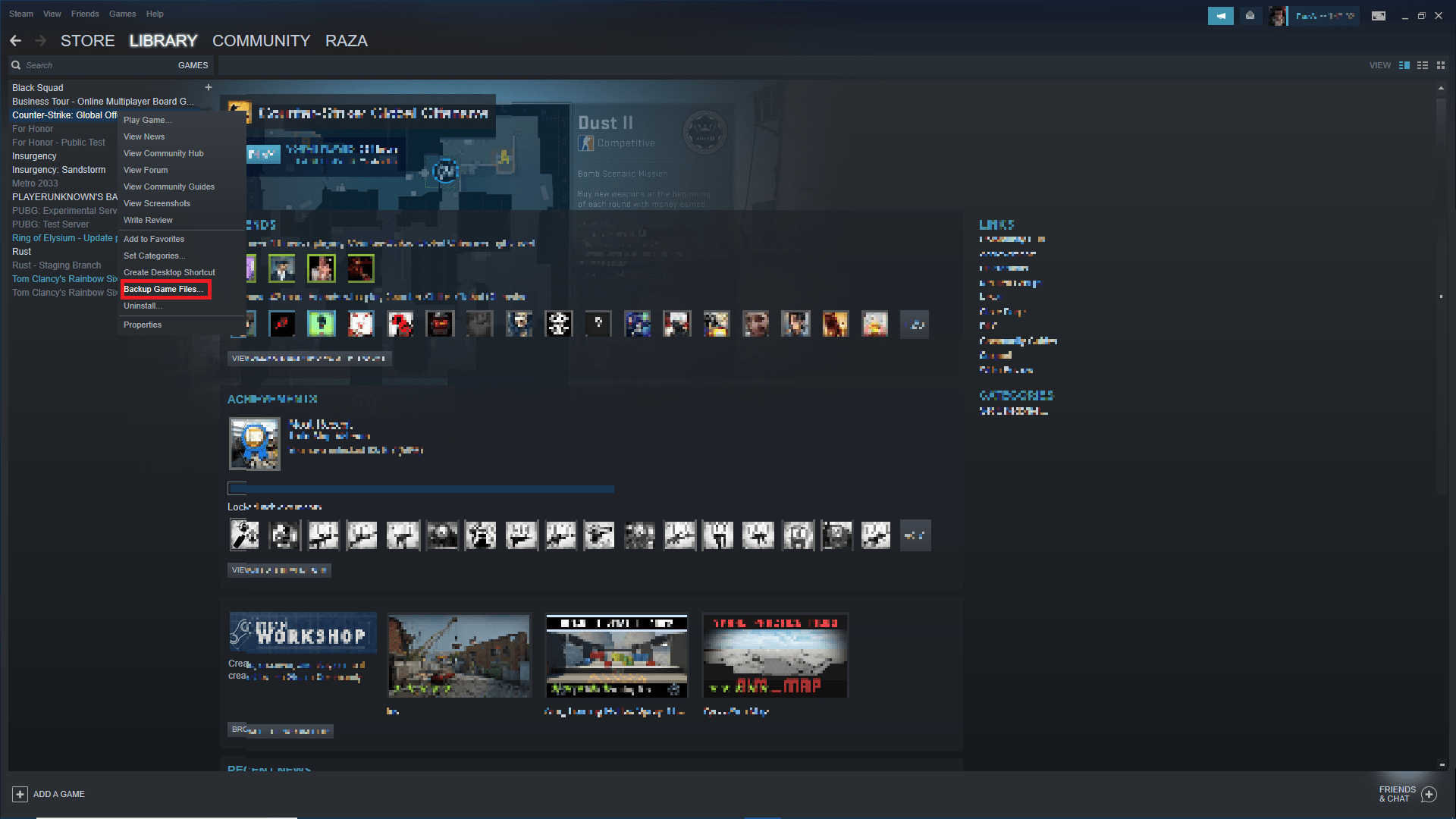 4. Follow the instruction in the upcoming dialog boxes. After the completion, you will have a backup of your game. You can choose to restore these games upon reinstallation.
Now, to uninstall Steam, follow these steps:
1. Head to "My computer" and select "Uninstall or change a program". Here, you'll see a list of all your installed programs.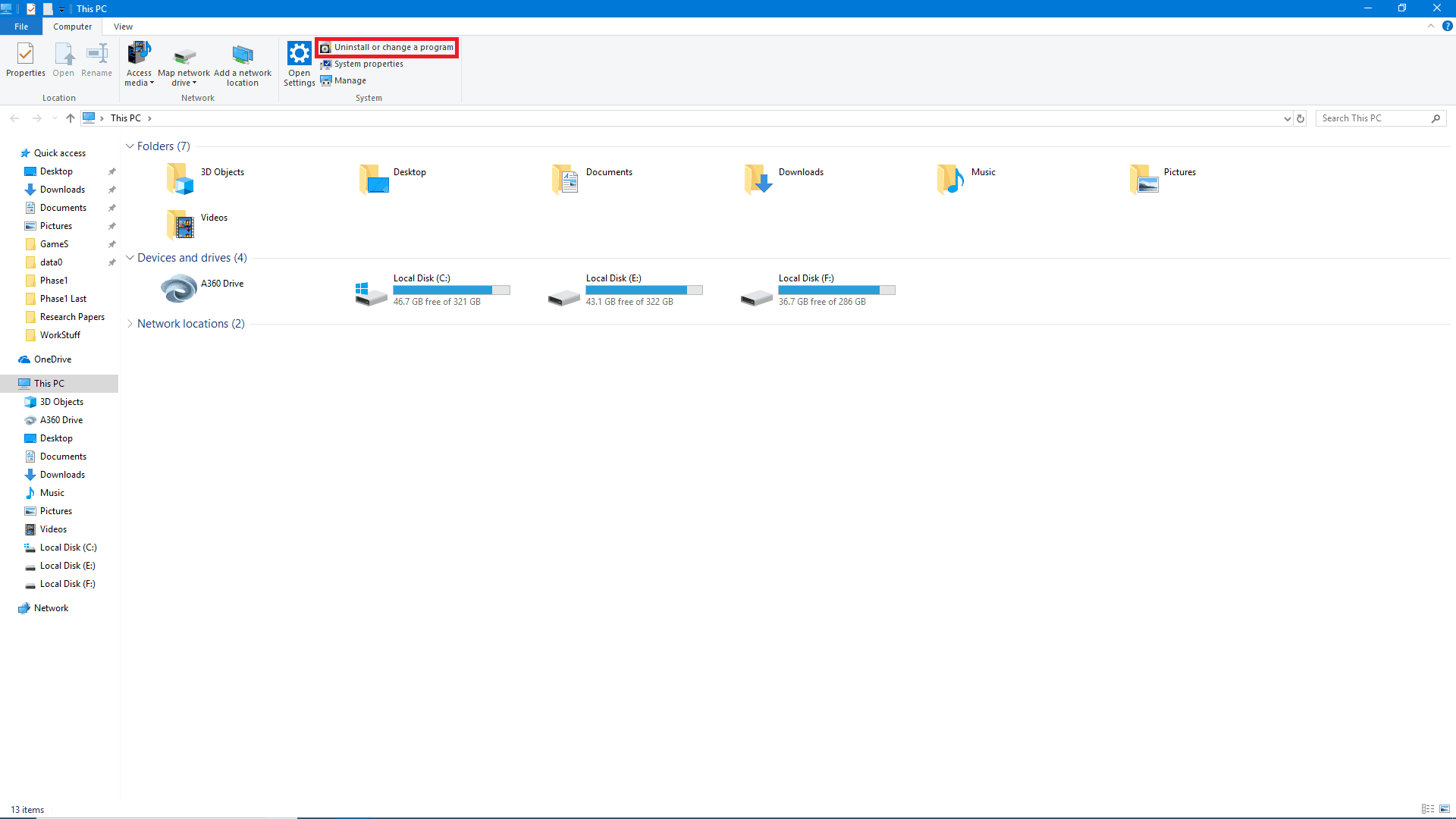 2.  Look for "Steam" in programs. Left click on it and select "Uninstall"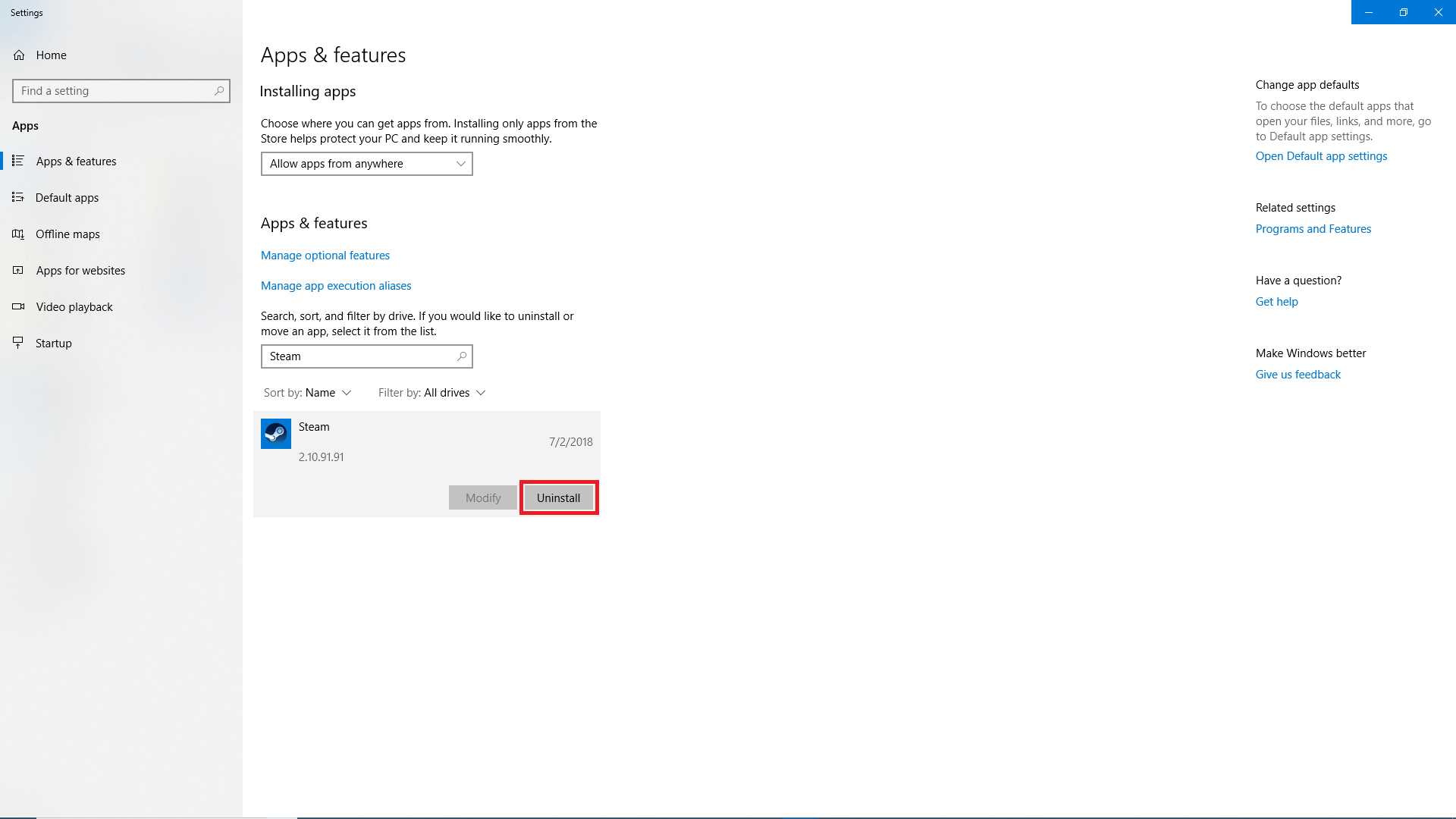 3. Follow the steps in upcoming dialog boxes to uninstall Steam from your system.
4. To re-install Steam, just head to https://store.Steampowered.com and click on the "install Steam" option provided in the upper right corner.
If you do not want to create a backup of your games, you can skip the backup procedure and head straight to re-installation. This will most probably solve the problem.
2. Tweaking Internet Protocol Used by Steam Launcher
Another reason behind the issue can be the internet protocol used by Steam launcher. Tweaking the internet protocol from "UDP" to "TCP" might save you the trouble of re-installation.
To tweak the internet protocol, follow the steps provided below:
Right click on the

Steam

shortcut on your desktop and select "Properties"

2. In the next window, Select the "Shortcut" tab. Here you will find the launch option command line for Steam shortcut in a box placed after "Target". At the end of the line, you have to add          "-tcp" without asterisks as shown in the image below.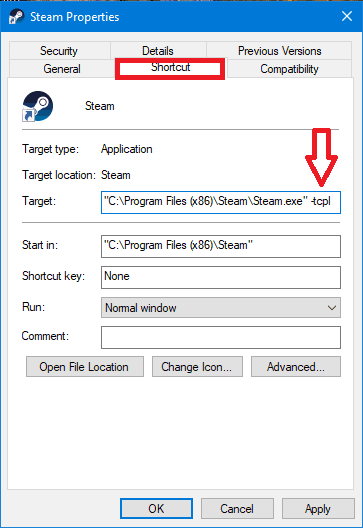 3. After that, click on "Apply" to save the changes and then click on "OK" to close the window. You have successfully changed your internet protocol from UDP (User Datagram Protocol) to TCP (Transmission Control Protocol).
4. Now launch Steam from this shortcut to check whether the issue is resolved or not.
3.  Troubleshoot your network
Another possible reason for the issue is the change in your network properties. It can either be manual change or it could have been caused by any recent installation of some third-party program. You should not worry as you always have the control of your network properties and you can reset them to default by following steps provided below:
1. Press "Windows Key" and Type "CMD".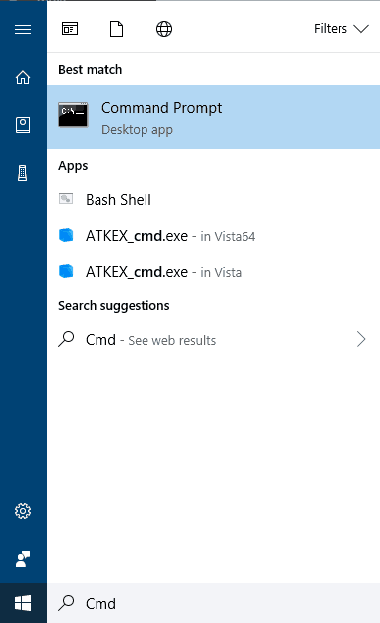 2. Right click on "Command Prompt" and select "Run as administrator".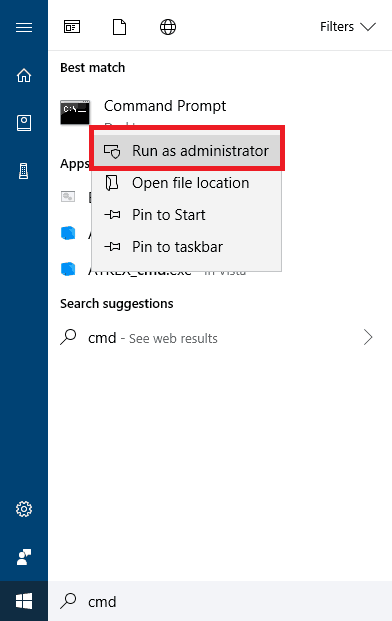 3.  This will open the command prompt with Admin rights.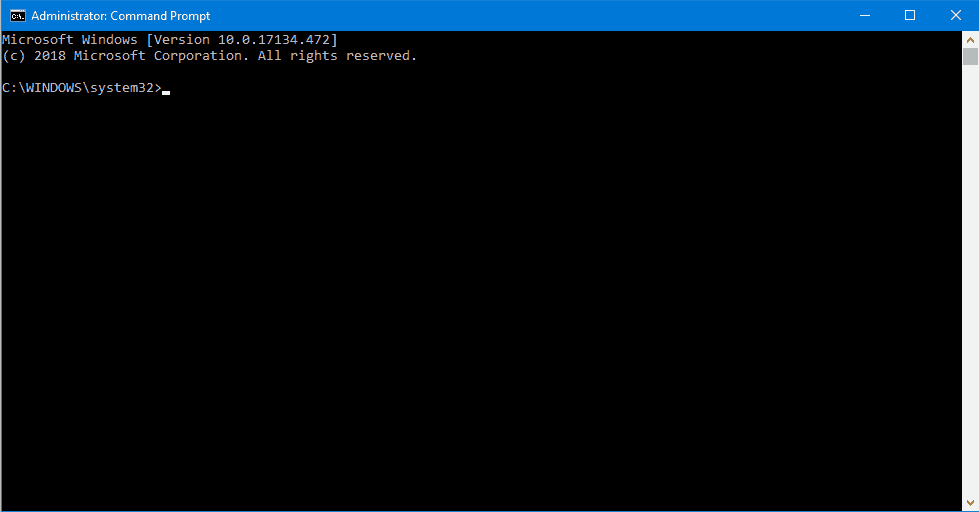 4. In the command prompt, put the commands provided below one by one and press "Enter" after every single command.
ipconfig /release

ipconfig /renew

ipconfig /flushdns

netsh winsock reset

net stop dhcp

net start dhcp

netsh winhttp reset proxy
5. This commands will reset your network settings to default and clear any issue regarding network settings.
This is it, guys. This few simple steps will definitely resolve "unable to connect to steam server" problem and prevent your system from undergoing the same problem again.