A lot of people face the "Unable to Connect to NVIDIA" while using the GeForce Experience program. The GeForce Experience program lets you access features that are supported by your NVIDIA GPU. You can use features like ShadowPlay which lets you record, stream and save your gameplay. The program can also be used to change your game settings in order for the games to perform better on your computer.
NVIDIA GeForce Experience also manages and updates your NVIDIA drivers so that your GPU is always running on the latest drivers. But these updates can be interrupted with the rise of this error. In this tutorial, we will see how we can fix the "Unable to Connect to NVIDIA" error and use GeForce Experience normally.
"Unable To Connect to NVIDIA" error in Geforce Experience, How to Fix?
Solution #1: Reinstall GeForce Experience
This error might show up due to a misplaced or deleted file from the program's folder. In order to fix this, it is suggested that you uninstall GeForce Experience and install it again so that you have a fresh installation.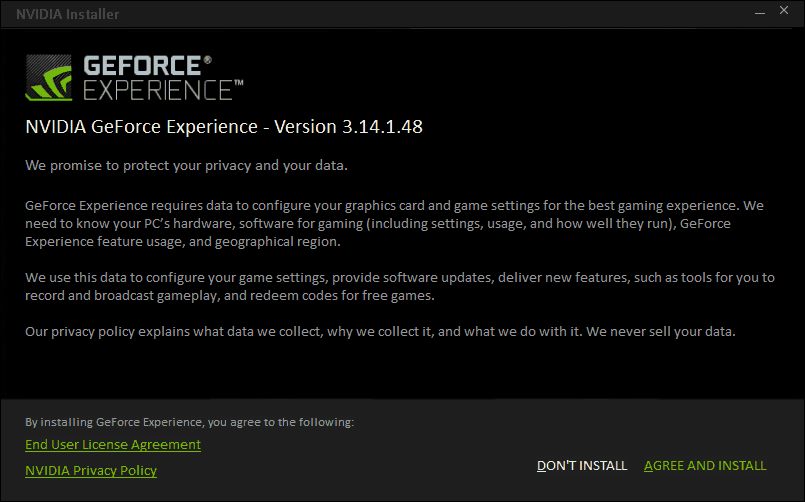 The new installation should fix the missing files or corrupted libraries if there are any and your GeForce Experience should work normally.
Solution #2: Delete NSManagedTasks.xml
Sometimes the NVIDIA Network Service on Windows 10 fails to work correctly and in this case, deleting the NSManagedTasks.xml file and restarting the network service fixes this issue. Follow the steps given below.
Open the Run dialogue on your computer by pressing Win key + R and enter "%programdata%" without the quotes.
This will open the Program Data folder which is different from the Program Files folder. Make sure you're in the right folder.
Now, in this folder, rename the NSManagedTasks.xml file to NSManagedTasksBACKUP.xml. You can delete it but renaming it will be better since you have a backup.
After the file has been deleted, just open your Task Manager and switch to the Processes tab.
Look for the process named NVNetworkService.exe and after you find it, just right click and End the task.
After the process has been ended, open your Start Menu and type Services.
Fine the service that reads NVIDIA Network Service.
Right click on the service and click on Start.
Try using your GeForce Experience program and see if the error goes away. Since we restarted the network service, it will be able to connect to the NVIDIA servers again and work normally.
Solution #3: Update your drivers manually
Since NVIDIA GeForce Experience isn't working, it is a possibility that the NVIDIA servers might be down. In this case, you can manually update your drivers. Follow the steps given below.
Head over to the GeForce drivers download page.
Click on the Download button in the Automatic Driver Updates section.
This will automatically detect the GPU you are using and it will download the correct and the latest driver for you.
You can install the driver manually with this method and wait for the GeForce Experience program to start working again when the NVIDIA servers come back online.
Solution #4: Reset your host file
The host file on Windows keeps a track of the networks and IP addresses that your computer can connect to. It is possible that a corrupted hosts file is causing this issue. But you can easily fix it by replacing the current host file with a new one.
Browse to the System 32 drivers folder which is located at "C:\Windows\System32\drivers\etc" and look for a file named hosts.
Make a copy of this file as a backup and then open it with a notepad program like Notepad, Notepad++ or whatever you prefer.
When you open this file in a text editor, you will see a bunch of IP addresses etc.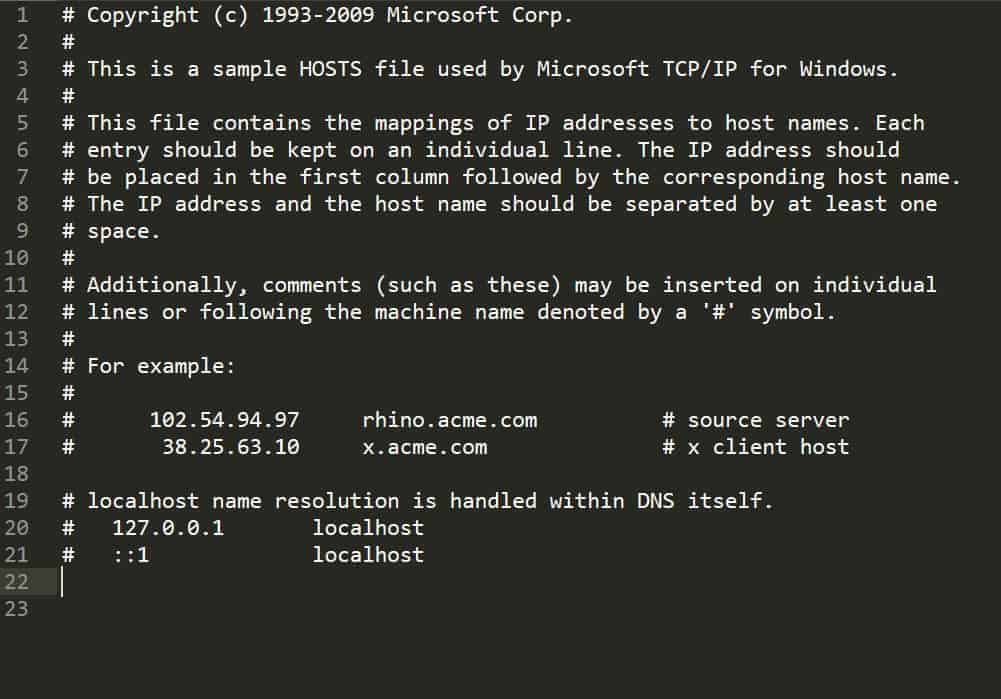 Locate the IP address that is mentioned for localhost.
If the IP for localhost is anything other than 127.0.0.1 edit it and replace it with 127.0.0.1.
Also remove anything you find that are related to NVIDIA in any way.
After you're done editing, just save the file, exit the program and restart your computer. Since the hosts file is clean now, GeForce Experience should work normally without issues or errors.
Solution #5: Remove all NVIDIA drivers & re-install them
A lot of people try everything and end up uninstalling the drivers to make GeForce Experience work normally again. But these drivers cannot be fully uninstalled using the Programs and Features option in Control Panel. You need to use DDU or Display Driver Uninstaller in order to uninstall the drivers fully.
To download DDU, just go to this page and click on one of the download mirror links. The program will be downloaded to your computer.
Extract the downloaded ZIP file and start the program by double clicking on its .exe file.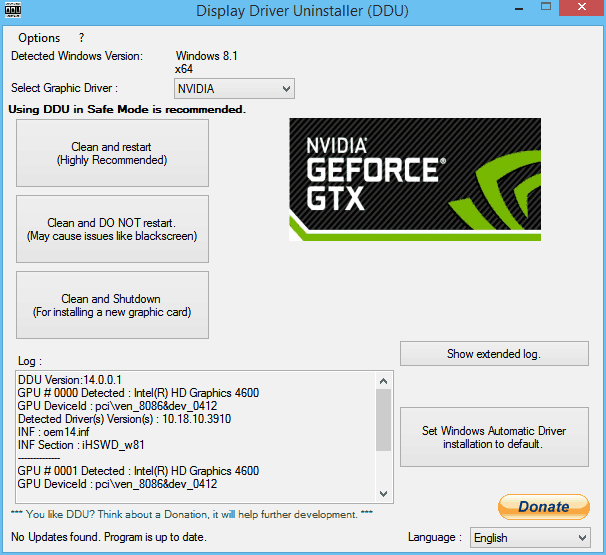 Click on the Click and restart button and DDU will uninstall your graphics driver completely with all traces of it.
After the computer restarts, you will need to download the driver for your GPU manually and install it again.
Go to the GeForce drivers download page and select your GPU's model and download the relevant driver for it.
After the driver has been downloaded, install it and then go back to solution #1 and install the GeForce Experience program manually if you don't find it on your computer anymore.
This will be a complete refresh of NVIDIA drivers on your computer and this should ultimately get rid of the issue for you.
Verdict
These were five easy solutions that let you fix the "Unable to Connect to NVIDIA" error on your Windows 10 computer. If these are not working for you, then you might want to check if the NVIDIA servers are up or not since this feature connects to NVIDIA servers in order to check and download the latest drivers for your GPU.