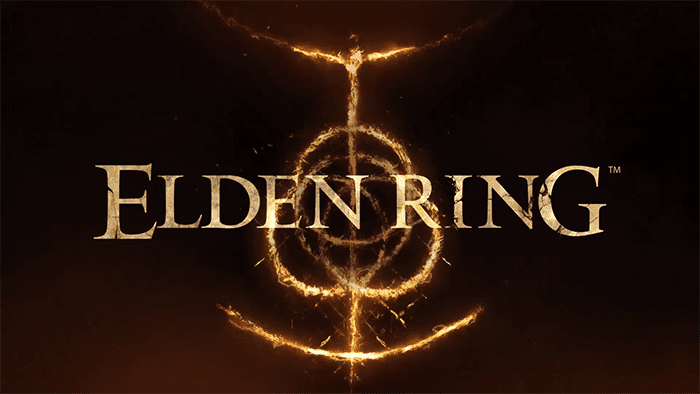 is Elden Ring crashing for you? Continue reading to learn what causes Elden Ring to crash on PC and how to fix it.
Elden Ring is one of the hottest RPG titles since its arrival. This game has received a very positive response from the gaming community. But just like every other game, users do encounter glitches and bugs here and there which hinder their gaming experience.
It's been more than six months since the release of Elden Ring. However, many users often reported the Elden Ring crashing error and there is no stopping of list of issues like no sound, white screen crash, controller not working, stuttering with Elden Ring and connection errors since its launch.
In this article, we will show you all the methods that you can use to fix the Elden ring crashing error.
Why Elden Ring Keeps Crashing PC?
The primary reasons for Elden Ring crashing on PC are graphic setting, outdated graphics drivers, corrupted files, problems on steam.
Before jumping on to the fixes we must know what are the reasons that keep causing the crash on your PC.
We all know Elden Ring is still a very new game, and it will take time to optimize it completely. And, the continuous increase of players on steam gives rise to many unknown bugs and glitches which cause this error.
However, there can be issues from your end as well. Maybe a graphic setting, outdated graphics drivers, corrupted files, problems on steam, and much more. These are one of the major reasons behind the game crashing on PC.
How to Fix Elden Ring Crashing on PC?
Fix 1: Update Graphics Drivers
Having an old graphics driver can be one of the main reasons for Elden Ring keeps crashing. So make sure you're using the updated graphic drivers to get the best performance.
You can update your driver either by NVIDIA's or AMD's official website or by using the Device Manager. You should first try updating your drivers using the manufacturer's sources.
If you're unable to do so then follow the steps to update your graphic driver using Device Manager.
Open the Control Panel and click on Hardware and Sound.
Now under Devices and Printer

s, click on

Device Manager.
Select your device name and click on the Display adapter tab.
From the drop-down menu look for your display adapter and right-click on it.
Click on the Update driver option.
Now select Automatically search for the graphic driver

option.
Wait until the installation process, and then restart your PC to see if the issue is resolved or not.
Fix 2: Verify Game Files
This issue can also be a result of some corrupted or missing game files. These files are responsible for your gameplay to function properly.
If the issue lies with the game files, then repairing them will surely fix the issue. You can use steam to fix this issue. Here are the steps.
Open the Steam client and click on the Library tab.
From the game list, right-click on Elden Ring

and select

Properties.
Now click on the Local Files

tab and then select

Verify integrity of game files.
The process may take a few minutes as Steam scan and repair the game files. Once everything is completed, the corrupted files will be replaced with the official ones.
Now run the game again and see if the crashing issue persists.
Fix 3: Disable Steam Overlay
Steam Overlay is known to cause problems while playing the game. Although Steam has continuously worked to optimize the overlay feature for every game on the platform. Still, some users do get continuous errors while using the Steam overlay.
The Steam Overlay can also be the reason your game keeps crashing. So disabling the In-game overlay might fix this error. To disable the Steam Overlay follow these steps.
Open the Steam client and click on Library.
Now from the game list, click on Elden Ring

and select

Properties.
In properties, click on the General

tab from the left sidebar.

Finally uncheck Enable the Steam Overlay while in-game to disable the game overlays.
Now launch Elden Ring and enjoy crash free gaming.
Fix 4: Disable Windows Firewall
There are many cases where Windows Firewall protection or any other third-party antivirus has caused this error. So if your Elden Ring game keeps crashing it may be due to this software.
You can temporarily disable them to see if these are causing the issue. For doing that follow these steps.
To disable Windows Firewall, open the Control Panel on your PC and click on Update and Security.
Now click on Windows Defender Firewall
From the left panel, select Turn Windows Firewall on or off.
In the next interface, you will see two sections Private network

and the

Public network

. In both of them select the

Turn off Windows Firewall option

.

Once you are done restart your PC immediately.
This will disable the Windows Firewall and you can check if this solves Elden Ring Crashing issue.
Fix 4: Perform a Clean Boot
Most of the time this error occurs due to interference of different software. In simple words, some programs or services on your system are interfering with the Elden Ring game which causes the error.
This issue can be fixed by doing a clean boot on your system. The clean boot disables the applications that load at startup. After a clean boot, if you get any positive results, it means the issue is with a specific program or service.
For performing a clean boot, press the Win + R key at the same time. This will open the Run Program window.'
Now type MSConfig

and click on

OK

.

Another window will appear, from here select the Services

tab and click on

Hide all Microsoft Services

and then

Disable All.
Click on Apply

and then

OK

.

Now move to the Startup

tab and click on Open

Task Manager

.

From the Task Manager interface, click on the Startup tab.
Try disabling each program with high startup impact one by one to see which is causing the issue.
Restart the Windows for changes to take effect. Now start Elden Ring and verify if crashing is fixed or not.
Fix 5: Delete the Temp Folder
If you're still facing this issue, you can try deleting the Temp folders. These are some folders and files that get temporarily stored on your PC and may cause this error.
However, this issue can be fixed by deleting these folders. Here is a complete step-by-step method to do so:
Open the Run dialog box by pressing Win + R key and then type TEMP and click on OK to open the TEMP folder.
In the TEMP folder select all the files and delete them. Skip the files which are not available for deleting.
Close this folder and open the run dialog box again as shown in the first step. Type there %TEMP% and click on OK.
In the %TEMP% folder delete all the files that can be deleted and close the folder.
Now again open the Run dialog box and type PREFETCH, which will open the PREFETCH folder.
In this folder, again select all the files and delete them. Once you're done deleting, close all the windows and tabs.
Now restart your PC and open the Elden Ring game to see if its crashing or not.
Conclusion
Elden Ring has no doubt been one of the best RPG games of this year. But it does have a lot of bugs and glitches. Game crashing is one of the most common and faced by many users.
In this article, we have mentioned all the methods that will surely get rid of this error. If all these solutions don't fix the issue. You can update your game to the latest patch and keep waiting for new updates.
Moreover, you can join the Elden Ring community to see if someone has a very lesser-known solution for this problem. At last, you can also try contacting game support, if that can give you any help.