The "Ryzen Master Driver not Install properly" error appears when you try to run the Ryzen Master driver utility. While the main cause of this error is unwanted registry entry but that's not the only problem for driver not installed error.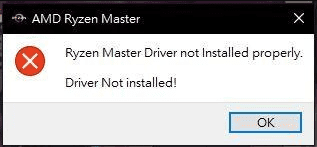 There can be several others reasons for this error mainly an incompatible or outdated chipset driver, windows registry file, etc. Although all of them are pretty much fixable.
In this article, we will share all the steps you can use to fix this error.
What is AMD Ryzen Master Driver Utility?
Ryzen Master driver is a tool from AMD, which gives you the ability to auto-overclock your Ryzen CPU. It is known for boosting the processor's performance significantly.  The manual overclocking may end up damaging your processor permanently and its big no for inexperienced and novice users.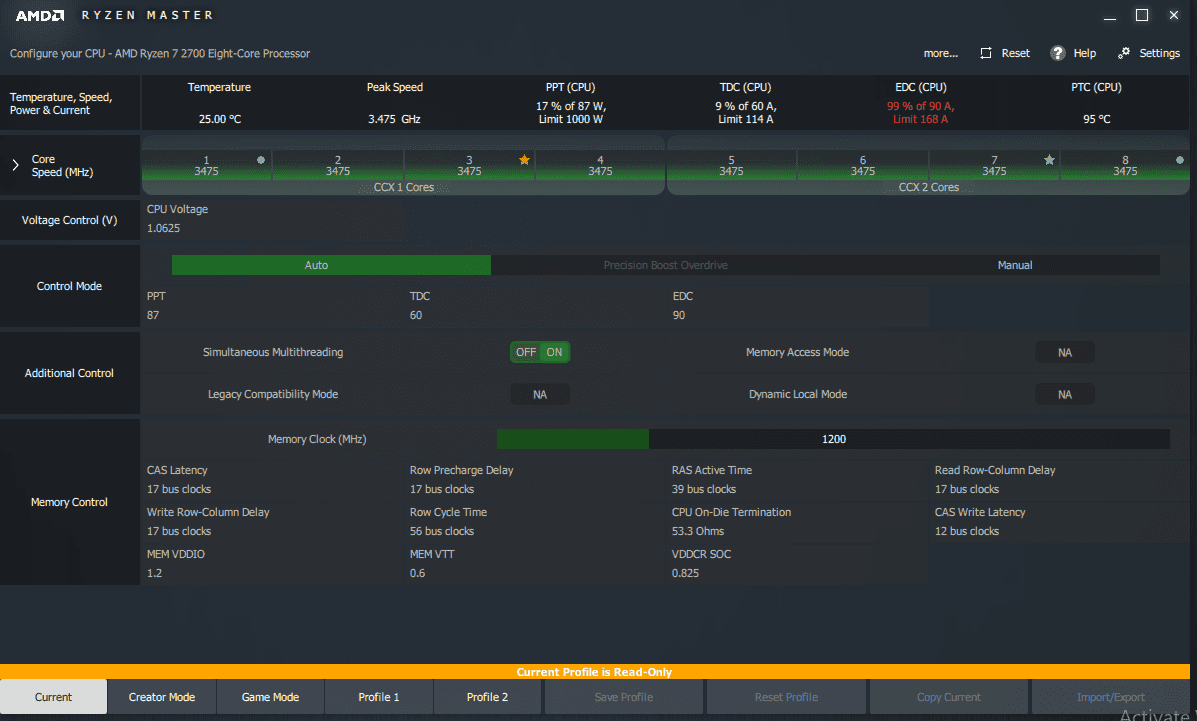 That's where Ryzen Master utility comes into picture. Over the years AMD has refined and enhanced Ryzen Master utility according to users need and gaming enthusiasts. The latest version Ryzen Master Utility  v2.9 now also supports auto-curve optimizer and manual curve optimizer. For AMD Ryzen 5000 and 5000WX processors.
What Causes Ryzen Master Driver Not Installed Properly Error?
The driver not installed error about Ryzen master driver is typically caused by following reason.
Register issue – The register issue has been primary reason behind Ryzen Master Driver not installed properly error. The unwanted registry entry prevents AMD Ryzen Master utility to function properly.
Outdated Chipset Drivers – The motherboard chipset drivers are must for Master Driver to work. Often mismatch in chipset drivers and Ryzern Driver Utility version also leads to this error.
Security Suite Software/Antivirus Solutions – Antivirus software may end up flagging Ryzer Driver utility preventing it from accessing critical system files required to run smoothly.
Corrupted Windows system files – This is one of the most common cause of random windows and software related problems.
How to Fix Ryzen Master Driver Not Installed Proper Error
Fix 1: Register Fix – Delete DriverV13 entry
This solution has worked for most Ryzen Master driver users. This fix requires you to delete the specific registry entry to solve this issue.
Press Ctrl + R to open run command and type "regedit" and press ok.
Now navigate to following registry path in registry editor
Computer\HKEY_LOCAL_MACHINE\SYSTEM\ControlSet001\Services\
Locate the folder name "AMDRyzenMasterDriverV13"
Right click on it and select Delete option from context menu.
Now close the registry editor and restart your Windows.
This should fix the Ryzen master driver not installed error.
Fix 2 . Update Ryzen Driver
A very common issue is a missing or outdated driver. This usually happens due to any problems during installation or some drivers being missing from in Windows 10/11.
To counter this make sure you have the required and updated drivers. To update your driver you can verify your driver through the device manager and update them accordingly.
However, if you don't want to install or update each driver. You can use any driver updater tool. There are a lot of these tools like Driver Booster 9, Driver Easy, etc which give you a one-click solution for updating your drivers.
As you install the tool, Open it and click on the Scan button. This will take some time as it scans your entire system for any outdated or missing drivers.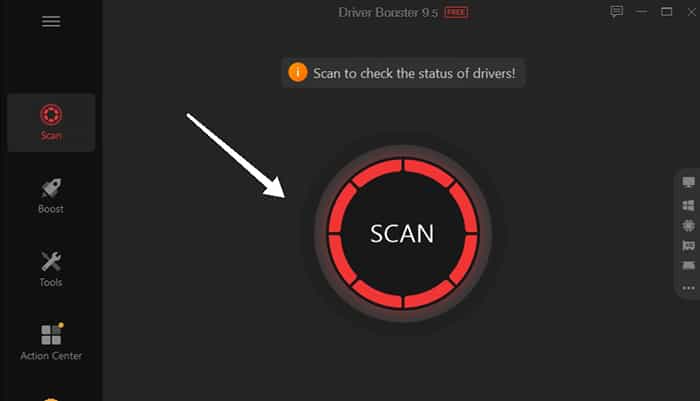 Once the scan is completed, it will show you the list of all the drivers that have to be updated. Click on Update all, and it will start downloading and installing these drivers.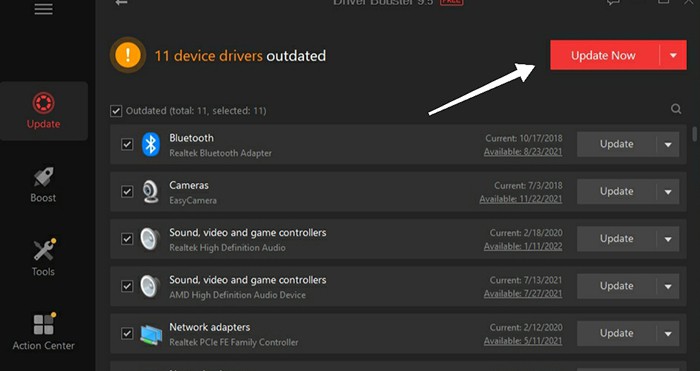 After the installation is done, restart your PC, and open the Ryzen Master Utility. This would have fixed the issue, if not then try the second method.
Fix 3 : Perform a Clean Boot
Most of the time this error occurs due to conflicts between software. In simple words, some programs or services on your system are interfering with the Ryzen master utility tool which causes the error.
This issue can be fixed by doing a clean boot on your system. The clean boot disables the applications that load at startup. After a clean boot, if you get any positive results, it means the issue is with a specific program or service.
Here you can do two things, the most simple one is enabling the services one by one to know which program was causing the error. You can also set the settings for selective startups which will load minimum drivers and programs.
For performing a clean boot, press the Win + R key at the same time. This will open the Run Program window.
Now type MSConfig and click on OK.
Another window will appear, from here select the Selective Startup option.
Move to the Services tab and click on Hide all Microsoft Services and then Disable All.
Click on Apply and then OK.
As you click OK, your system will notify you to restart your system to complete the changes.
Once you restart, open the Ryzen Master to check if the issue is fixed.
Fix 3: Edit Windows Registry AMDRyzenMasterDriver\ImagePath
If you're still getting the error, another solution is to modify the windows registry file. Many users have reported that editing the registry file may fix the issue. Some also suggest deleting the registry file but for some reason, it doesn't work with most of the systems.
Before editing the registry file, may take the registry backup. So, you can revert to the default settings if this doesn't work.
Start by opening the Run Program by pressing Win + R keyboard shortcut
Then type Regedit and click OK.
Click Yes when the UAC window pops up.
Now on the registry editor, click on the address bar and type or paste
Computer\HKEY_LOCAL_MACHINE\SYSTEM\ControlSet001\Services\AMDRyzenMasterDriver
And then press Enter.
On the right panel, click on the ImagePath registry entry .
A new window will appear, In the Value data tab remove the /??/ just before "C:\Programs Files".
Now click OK and restart your system.
Upon restarting, check if you can use the Ryzen Master driver.
Fix 4 : Reinstall Ryzen Master Utility
Still, having the Ryzen master driver not installed error? The problem might be with the installation file. There might be some issue that occurred while installing the program or you may have downloaded the file from an unknown source.
The simple solution is to reinstall the Ryzen Master tool. Here are the easy steps to reinstall the program.
Open the Settings app on your computer.
Click on Apps and search for AMD Ryzen Master
Select the program and click on Uninstall.
It will ask for confirmation, click on Uninstall again, and restart your system.
After restarting, search for AMD Ryzen Master on your browser. And make sure to download it from only official sources.
Fix 5: Fix Your Windows 10/11
If none of these solutions works, you can look for any issues in your system and fix them. Some critical system issues do cause these errors.
This can be fixed by simply resetting or reinstalling the windows. But before starting, we recommend you take a complete backup of all the personal data and files on your system.
To reset your PC you can follow these steps.
Head over to the Settings app, and click on Update and Security.
Click on Recovery from the left side menu.
Now you will have three options: Reset the PC, Go Back to an earlier version of Windows, and Advanced Startup.
The first one is the best option to start a fresh system. Go Back to an earlier version lets you move back to the previous version of windows installed before on your PC. And Advanced Startup is for booting up a USB drive or disc.
Click on "Get Started" under Reset the PC.
Now you have two options either select "Keep my files" or Remove everything. The first one will restore the data files as they are. And the latter one will erase everything and return to default settings.
Once you are done, it will ask you to either download Windows from the cloud or locally from your system.
On the next prompt click on Reset. The windows will restart and take some time to reset completely.
Now again download and install the AMD Ryzen Master and see if it's working.
Fix 6: Disable Windows Firewall or Other Antivirus
Windows Firewall often interferes with the Ryzen Program and causes this error. To fix this you simply need to disable the Windows Firewall. If you're having a third-party antivirus, try disabling it as well.
To disable Windows Firewall,
Open the Control Panel on your PC and click on System and Security.
Now click on Windows Defender Firewall
From the left panel, select Turn Windows Firewall on or off.
In the next interface, you will see two sections Private network and the Public network. In both of them select the Turn off Windows Firewall option.
Once you are done restart your PC immediately.
This will disable the Windows Firewall, now check if the Ryzen Master driver not installed error is fixed or not.
How to Download Ryzen Master Driver?
If you have recently uninstalled or performed Windows 10/11 reset and looking to later version of Ryzen Master Driver. Head over to following link on AMD website to download Ryzen Master Driver. Make sure to scroll down till the end of page and locate "Download Now" button.
FAQs
1. How do I download Ryzen Controller?
Ryzen controller, an open source utility designed to help you to tweak AMD Ryzen mobile processor can be download from ryzencontroller.com
2. Can I delete AMD Ryzen master?
AMD Ryzen master is not must have utility, while it does offers several features to control your AMZ Ryzen processor and tweak many different settings, but you can safely delete AMD Ryzen master or uninstall it completely. Your AMD Ryzen system would continue to work as it is.
3. Does Ryzen Master work on laptop?
Ryzen Master also works on laptop as well, the only condition is the AMD Ryzen processor on your laptop should be in the list of supported processors. You can also use Ryzer Controller for AMD Ryzen Mobile processors.
4. What processor does Ryzen master driver supports?
AMD Ryzen Master Driver supports Ryzen CPU & Ryzen Threadripper CUPs with supported AM4 or TR4 motherboard and chipset.
The processor list includes,
Ryzen 3, Ryzen 5, Ryzen 7, Ryzen 9, and Ryzen Threadripper