Windows has 10 multiple options and features when we are talking about user's security. It allows you to secure your computer with the help of things ranging from simple passwords to modern Windows Hello face unlock. But no matter which method for unlocking your Windows 10 computer you are using, you will still end up on the login screen in Window 10 when you boot your computer or want to unlock. But if the login screen does not appear at all in your Windows 10 computer then you will have issues while logging into your computer. Therefore today we are here to show you How to Fix Windows 10 Login Screen not Appearing. You will learn everything related to this error in this article along with the step by step guide on how you can get rid of this in Windows 10.
Why Windows 10 Login Screen is Missing?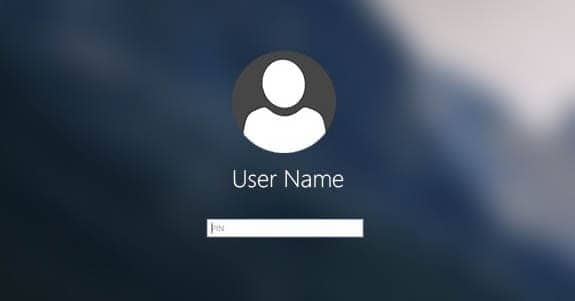 Many Windows 10 users have reported an issue where the login screen does not appear. This issue can be caused due to a number of reasons which can be different for different Windows 10 users. It can be caused due to things like corrupted Windows 10 installation or corrupted Windows 10 settings. For example, things like fast startup can also result in an issue where the login screen does not appear. Apart from things like a slow hard disk or improper boot options can also cause issues like this in Windows 10.
How to Fix Windows 10 Login Screen not Appearing?
1. Rebuild Boot Options
Windows 10 has a feature called Boot option which, as the name suggests, allows you to change the boot preferences of your computer. And if the boot options of your computer are corrupted then you might have issues while booting into Windows 10. It can result in issues like Windows 10 login screen not appearing. Thankfully, you can reset or rebuild the boot options of your computer which will fix all such issues in Windows 10. This can be done quickly via Command Prompt in Windows 10 as shown in the given step by step instructions:
First, press Windows Key + R on your keyboard to open Windows Run.
In here, type cmd and press enter on your keyboard to open Command Prompt/
After that, type the following commands one by one and press enter afterward:

bootrec /rebuildbcd
bootrec /fixmbr
bootrec /fixboot
Once you have entered these commands in Command Prompt, simply restart your computer after which you will not face the login screen not appearing issue in Windows 10.
2. Enable Automatic Login in Windows 10
If you are the only user of your computer and want to skip the login screen, then that is possible in Windows 10. Enabling this feature will simply skip the login screen every time you boot your PC. Not only you will save time by using this feature, but you can also get past the login screen not appearing issue in Windows 10. But you should enable this option only when you are the only user of your computer as if you enable it,anyone can access your Windows computer along with all of its data. Anyways, if you want to enable automatic user login in Windows 10 then you can do so on your computer by following these instructions one by one:
Use the Windows Search option in your computer to open netplwiz in Windows 10.
In here, select your user account in the Users
After that, uncheck the Users must enter a user name and password to use this computer option right above the users window.
Once that is done, click on OK to save your settings and reboot your computer after which whenever you boot your computer, you will skip the Windows 10 login screen and it will take you straight to your desktop.
Fix Windows 10 won't accept password.
3. Disable Fast Startup in Windows 10 via Control Panel
Fast Startup is a Windows 10 feature that saves you a lot of time by decreasing boot time. It is able to do so by not loading all of the process on boot. Because of this it known to cause issues with many Windows 10 users. And it can also result in the login screen not appearing issue in Windows 10. In such a case you can simply disable fast startup in Windows 10 via the Control Panel by following the given steps as shown down below:
First open Control Panel on your Windows 10 computer by using Windows Search.
After that, go into Power Options and click on the Choose what the power buttons do option in the left side panel menu.
Now, click on the Change settings that are currently unavailable and scroll down to the bottom of your current window.
Once you have done that, uncheck the Turn on fast startup (recommended) option and click Save Changes to save your settings. After that whenever you will boot up your PC again, you will not face any issues while logging into Windows 10.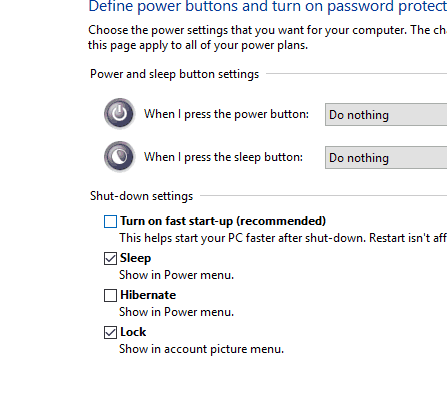 Learn how to disable fast user switching on Windows 10.
4. Reset your Windows 10 Computer via System Settings
If none of the methods shown in this article have worked for you, then you can try the reset option in Windows. It essentially resets all of the settings of Windows 10 as well as uninstall all third-party programs installed in your computer. Doing so usually fixes all the issues in any Windows 10 computer which means that it can also get rid of the login screen not appearing issue. And if you want to perform the Windows 10 reset in your computer, then you can do as shown below:
Press Windows Key + I on your keyboard to open Windows Settings.
In here go to Update and Security and proceed to the Recovery tab from the left side panel menu.
At last, click on the Get Started option under Reset this PC to successfully reset your computer which will fix all issues with it.
Learn how to fix Windows 10 restart loop or PC stuck at reboot loop.
5. Create New User Account
If for some reason files related to your Windows 10 user account gets corrupted then it could end up with issue like login screen missing. the best possible fix for such problem is to create another Windows 10 user account and login to system using that. Now since, you can not reach to Windows 10 login screen, the only way to achieve this is by getting into Windows 10 safe mode and then create new account.
Follow steps mentioned in this article to boot Windows 10 to safe mode.
Once you're inside Windows 10, press Windows + I keyboard shortcut to open Windows settings
Now go to accounts and select Family & other users from left navigation links
Now click on add someone else to this pc and follow on screen instructions.
Once you finished adding new user account, reboot your system to normal mode and login using the newly created Windows 10 user account.