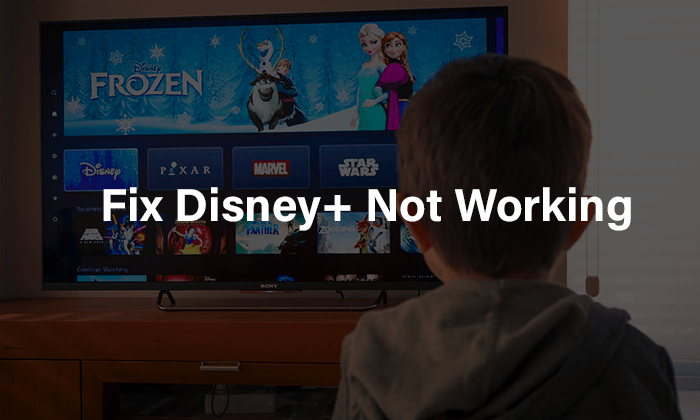 Disney Plus [Disney+] comes with a plethora of content that you can stream and enjoy anytime. Not only you but this popular streaming platform offers a full quotient of entertainment to your kids also. But sometimes it lags to do what it's exactly meant to. Many users have faced problems with this application while binging. Yes, different error codes appear and eventually lead to the Disney Plus not working issue.
However, there are various reasons which make Disney+ interrupt in between your streaming time. We've tracked down the common error codes that you may see on your screen while watching your favorite movie, sports, or TV shows. No matter whether your Disney Plus has stopped working on your phone, laptop, Samsung or Roku TV, browser like Chrome, or gaming console like PS4; we've got you covered. Scroll through and read on to know how to fix this problem and get your Disney+ in the working mode again.
Easy Steps to Troubleshoot Common Disney+ Errors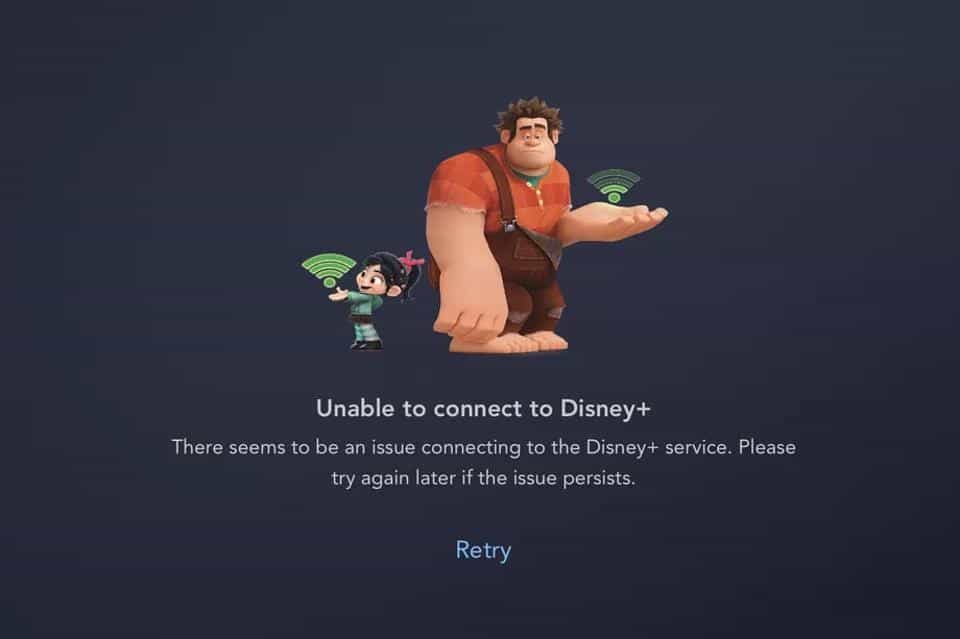 After skimming through different community platforms, we've found the most common Disney+ errors can be narrowed down to a few types. There can be an issue with your Wi-Fi, or maybe the app has a bug, or your streaming device is not compatible, even Disney's own server can have problems sometimes.
However, all of these basic problems can be fixed instantly with a few troubleshooting tricks. Have a look below to get the streaming service start working now.
Step 1: At first, restart your streaming device, i.e., laptop, phone, desktop, tablet
Step 2: Check your internet connectivity
Note: In the case of a router, reposition it for a better Wi-Fi connection. Consider restarting your router as well.
Step 3: Next, connect your device with a wired network and confirm if an unstable connection is the only reason
Step 4: Now, clear app cache from your phone or you can uninstall and reinstall as well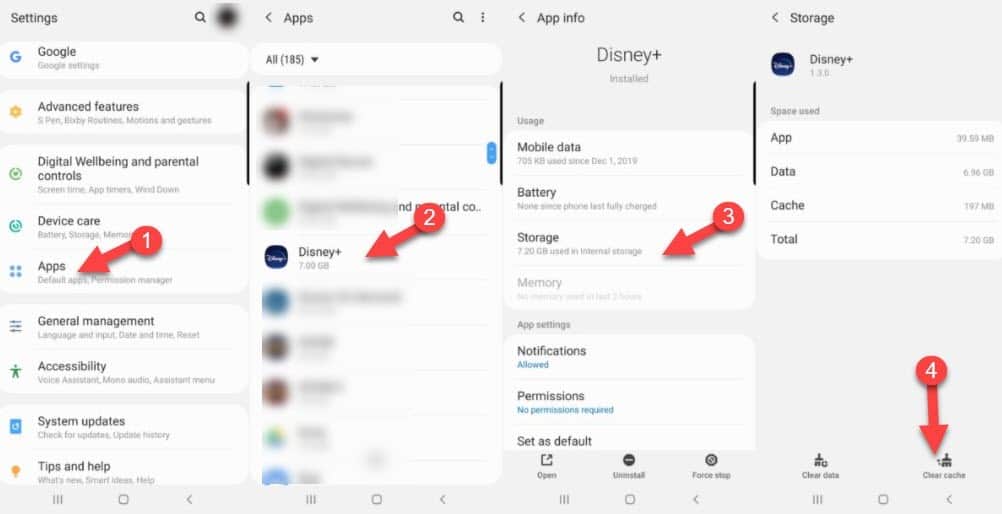 Step 5: Update your Disney+ if a new version is available
Step 6: Ensure that your streaming device is completely updated, else there can be compatibility issues
These steps will help you resolve most of the 'Disney Plus not working' errors. But in case of any error code or error message, you need to do some extra work to ensure that the issue gets fixed as soon as possible. Want to know how? Stay glued.
How to Resolve Disney+ Unable to Connect Error?
If you're getting Disney+ unable to connect error, it means your web browser is unable to reach the servers at that particular moment. No matter if you are using Chrome or another browser, this error message can pop-up whenever there is high activity on Disney's server, and it is not capable of taking the load. But yes, when the demand decreases, the error message goes away. But what if, your favorite live streaming of sports or anything else ends by that time? Nothing to worry, follow the steps below to get an uninterrupted streaming experience.
Step 1: First, clear the cache and cookies of your Chrome or another browser
Step 2: Now, log out of the Disney+ application
Step 3: Wait for a few minutes and log in back again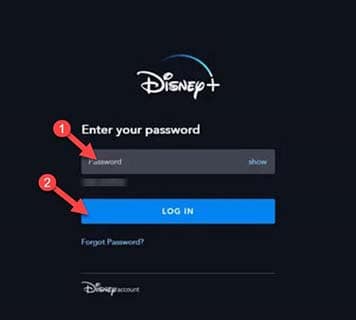 Step 4: If the issue continues, you have to wait for Disney to increase its server capacity.
These four steps must fix your Disney+ unable to connect error. In case you're facing issues with this application while streaming on a Samsung or Roku TV, we'll help you to fix that as well.
How to Fix Disney+ Streaming Issues on Samsung or Roku TV?
Most of the basic Disney+ stopped working errors are related to network issues. The same thing happens here, as well. But in this case, only repositioning your router may not resolve the problem. Yes, that's because while streaming content on a big screen, you need a strong connecting. If you're running high definition content, you need at least 5.0+ Mbps network speed. For 4K UHD content, you need a minimum of 25.0+ Mbps to eliminate any type of interruption.
However, it can be a bit tricky sometimes to understand whether your network is responsible for keeping Disney plus to run or something else. But if you're getting error codes like 24, 42, 29, 43, or 76; be sure that the network connection is at fault. If you get another form of error code, you must try uninstalling and reinstalling the app from your TV. At times, logging out from the app and logging back after a few minutes fixes the error as well.
How to Get Rid of Disney+ Errors Related to Account?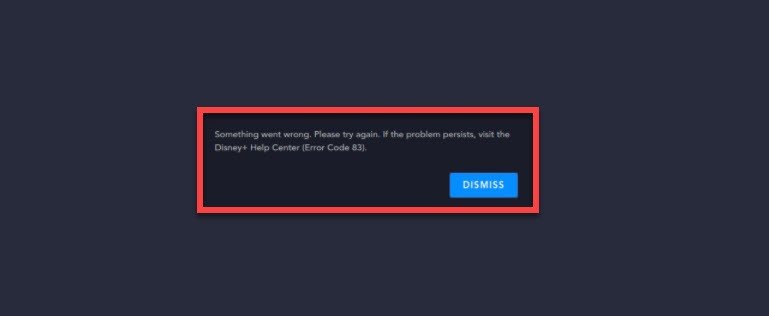 Here comes another set of Disney+ errors related to the account issues, software/hardware problems, or incompatibility with streaming devices. Though this type of error is not so common as connectivity one, still you can discard these by doing a few stuff.
However, when you get to see error codes like 12, 32, 25, or 83, you must try to reload the content again. Sometimes these error codes may go away just by reloading the content or re-selecting the same show you were going to watch. These errors are mostly found in PS4. If the issue persists, you must log out first and then try logging in back again. Doing so will fix the issue.
How to Solve Disney Plus Rights Problems?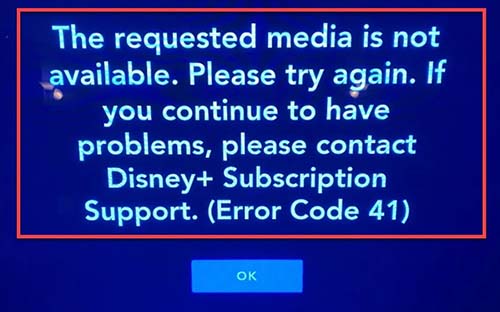 Well, Disney offers a wide array of content that you can stream anytime. Starting from different movies to shows, live telecasts, Marvel content, Star Wars content, web series, and more. But the problem is, Disney doesn't always get the rights of streaming of their own content. Yes, that's true. The platform keeps rotating the content to make sure users don't face any problem. But if error codes like 36, 40, 35, 44, 37, or 41 appear on your screen, then be sure that it's the result of Disney+ rights issues which are preventing the streaming.
In such cases, there is nothing really you can do. You can only hope to get it fixed from Disney's end. Yes, such error codes are often fleeting. So, you'll get to watch your wished movie or show after some time but just not right now. However, sometimes such error codes appear accidentally. In such times, you can just try reloading the content.
Sometimes you can get few error codes other than what we've mentioned here. But all of those will be more or less self-explanatory. For example, if you see an error code, which says Disney is not available in your region, you have to use a VPN then to stream your wished content. That's all!