Have you recently tried to update to Windows 10 and noticed a certain "GWXUX.exe application error" on your screen? Or, did you see some messages appearing while striving to open certain applications like:
"End the program- GWXUX.exe. The program is not responding."
"GWXUX.exe application error will not boot"
"GWXUX.exe has encountered a problem and needs to close. We are sorry for the inconvenience"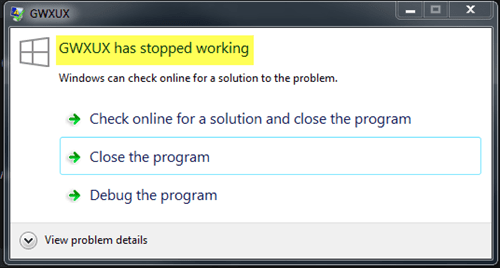 Innumerable Windows users all around the world are greatly annoyed by the "GWXUX.exe error" pop-up prompt error that they often get on their Windows 10 device. If the words of some users are to be believed, then this maddening and vexing error starts appearing immediately after upgrading to Windows 10.
So, if you have seen this error running on your Windows, then there is absolutely nothing to worry about, as let us assure you, this is neither an error nor a virus. Nevertheless, we do get it that seeing this error appearing constantly does tend to get exasperating, as you have no idea about the gwxux.exe or how to get rid of the GWXUX.exe error.
Do not worry. We have got you covered. In this article, we will walk through all the significant and crucial details you should know about GWXUX.exe along with some effective ways to fix the irksome issue.
Thus, without any further ado, let's get to fixing. Shall we?
What is GWXUX.EXE?
Before delving deep into the top-notch ways to fix GWXUX.exe application error, let's start off with knowing what actually GWXUX.exe is.
This application is in charge of updating the Windows 7, Windows 8, and Windows 8.1 to Windows 10. If you are one of those who are still using the older Windows version, you would have perhaps seen the small icon in your taskbar that asks you to update to Windows 10.
That is nothing but GWXUX.exe. It scans your computer fully to check whether your system is fully compatible with the Windows 10. Then it notifies you when the update is ready so that you can download it.
However, it turns out most users, after clicking the icon and making attempts to update the Windows 10, start receiving GWXUX.EXE application errors. You start receiving messages like-
"GWXUX.exe failed"
"GWXUX.exe memory error"
"GWXUX.exe is not a valid Win32 application"
Due to these irritating error messages, it affects the entire work of your system. And, this leads countless Windows users to make an attempt to disable GWXUX and get rid of the GWXUX.exe error completely. Thus to aid you, we have included a bunch of effective strategies on how to do that efficiently in our next segment.
Have a look.
How to Delete GWXUX.exe error permanently?
Wondering, "Is GWXUX.exe a virus? Or "How to remove this annoying error completely?" Then reading this segment will provide you with relevant insights.
Now, it is worth mentioning that though it is possible to get rid of this error, however, it is not recommended for various reasons. It is a perilous and arduous process, and moreover, there is a high possibility of removing executable files from your system without an innate understanding of what you are doing.
Since GWXUX.exe is an executable file, there always remains the chance that deleting the file permanently can increase the potential chances of damaging your system or even the data.
So you must perform the procedures as per the expert's guidelines. Here are the significant steps mentioned below-
Establish Restore point for Windows (not present in Windows XP). This point will help you successfully to alter the changes if something accidentally goes wrong.

Open a search window by pressing the F3 key- type 'GWXUX.exe' in the search box. Within a few minutes, Windows will find all copies related to it.

Make attempts to locate the exact program to which the process of GWXUX.exe belongs to. Then, start uninstalling the program in the standard form.

If you still notice the problem persisting and you fail to remove the file, execute step 2 once again, go to the search results and make attempts to delete all the sources of GWXUX.exe manually.

Now, remember certain malware can be there under various names. To eliminate such self-hiding programs, and save your precious time, download any third-party specialized software. It is an easy-to-use tool and can remove all GWXUX.exe application errors within a jiffy.
How to fix GWXUX has stopped working?
In recent days it has become rare indeed to come across "GWXUX has stopped working" errors. This is primarily because almost all home users have already upgraded their system to Windows 10, and all new systems will have it installed beforehand. You will only notice this error appearing if you have an old PC lying around somewhere that you have forgotten to fire up in a while.
However, there are certain foolproof methods to fix this error if you see it-
Method 1: In the Task Scheduler disable GWXUX
In this method, you are required to disable the GWXUX.exe process through Task Scheduler. To do it successfully, follow these vital steps below-
Step 1: Open the Cortana Search box. In the empty space type- 'Task Scheduler'
Step 2: From the related search results click on the 'Open'
Step 3: Open it and go to the left plane to Microsoft> Windows> Setup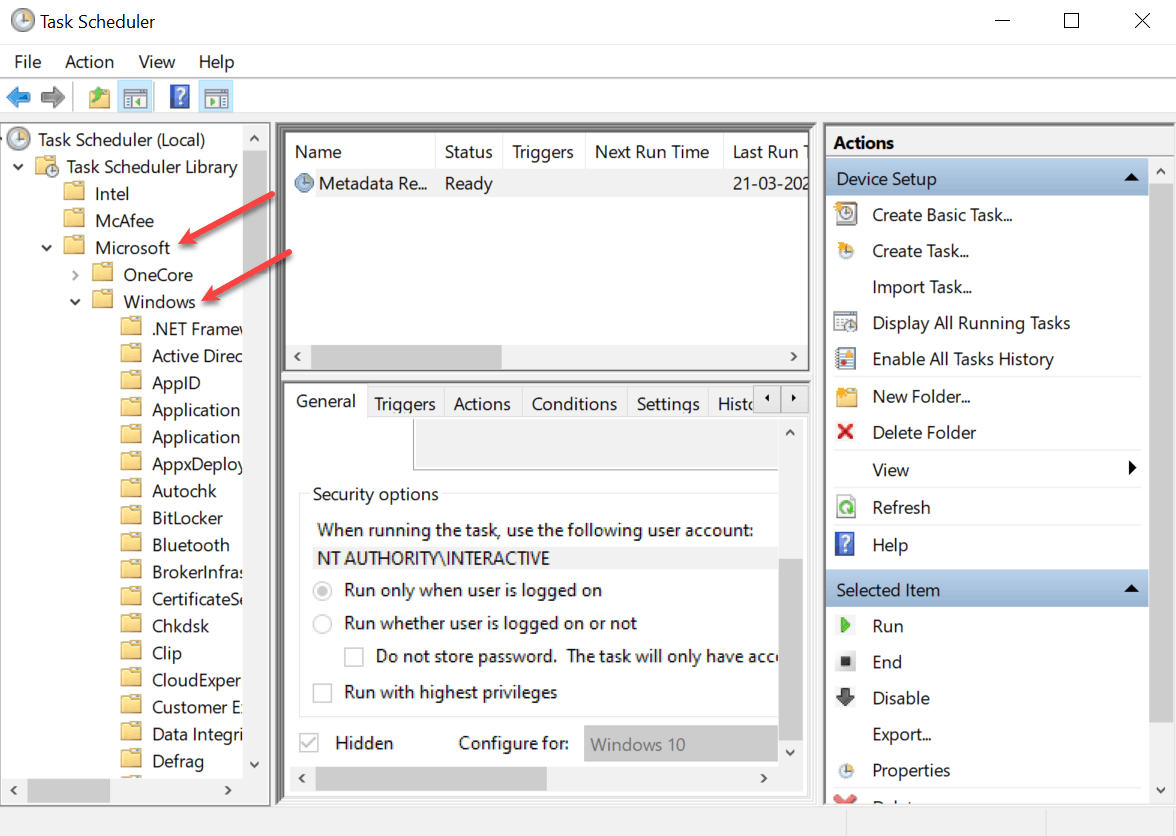 Step 4: Now open the GWX folder from the library
Step 5: After selecting the GWX folder, you will come across two tasks that will be mentioned in the folder. Select and Disable both of them
Step 6: Once you are done, restart the PC to determine whether the changes are applied. Remember to determine if the problem is resolved or not yet
Method 2: Uninstall the "KB3035583"
This is the most effective way that simply uninstalls or removes the update that is causing the error. To execute this method successfully, follow the steps mentioned below-
Step 1: Click Start Menu and select Settings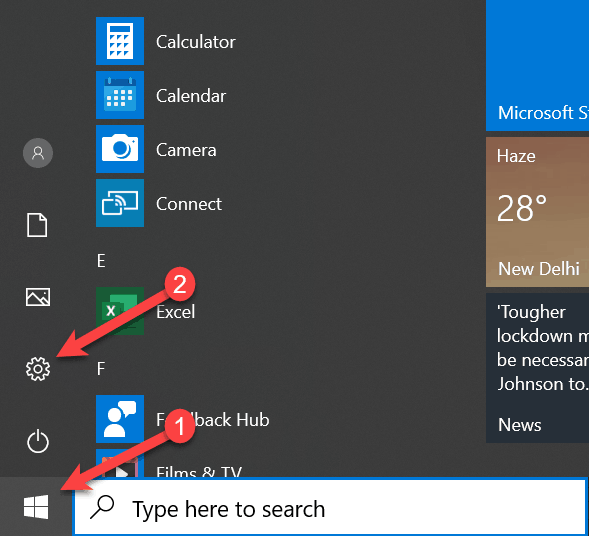 Step 2: Then select the Updates and Security named tab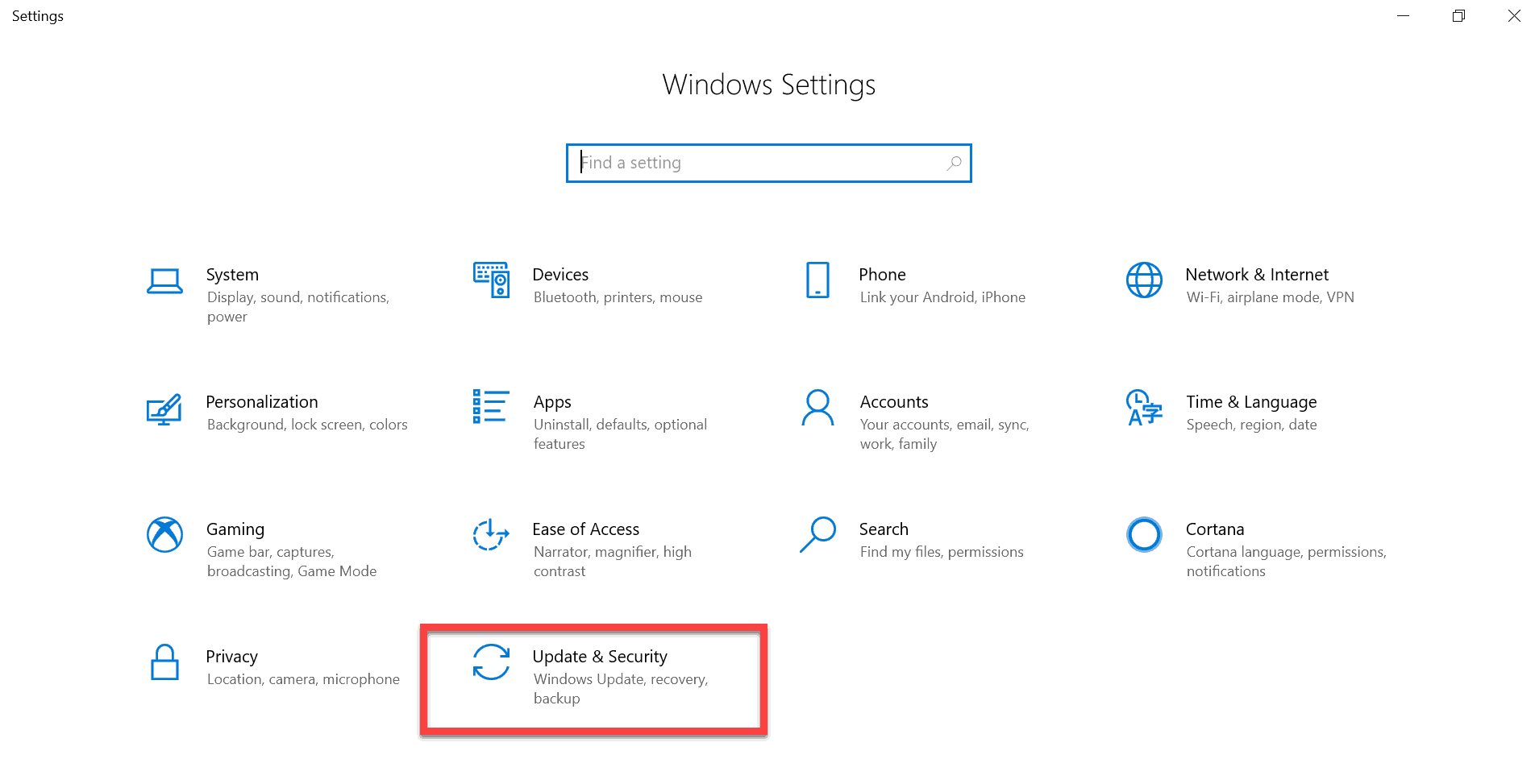 Step 3: From here you will be required to click on the Windows Update from the left pane to view its content on the right pane
Step 4: Select View update history from the list of the right pane and click Uninstall updates from the next window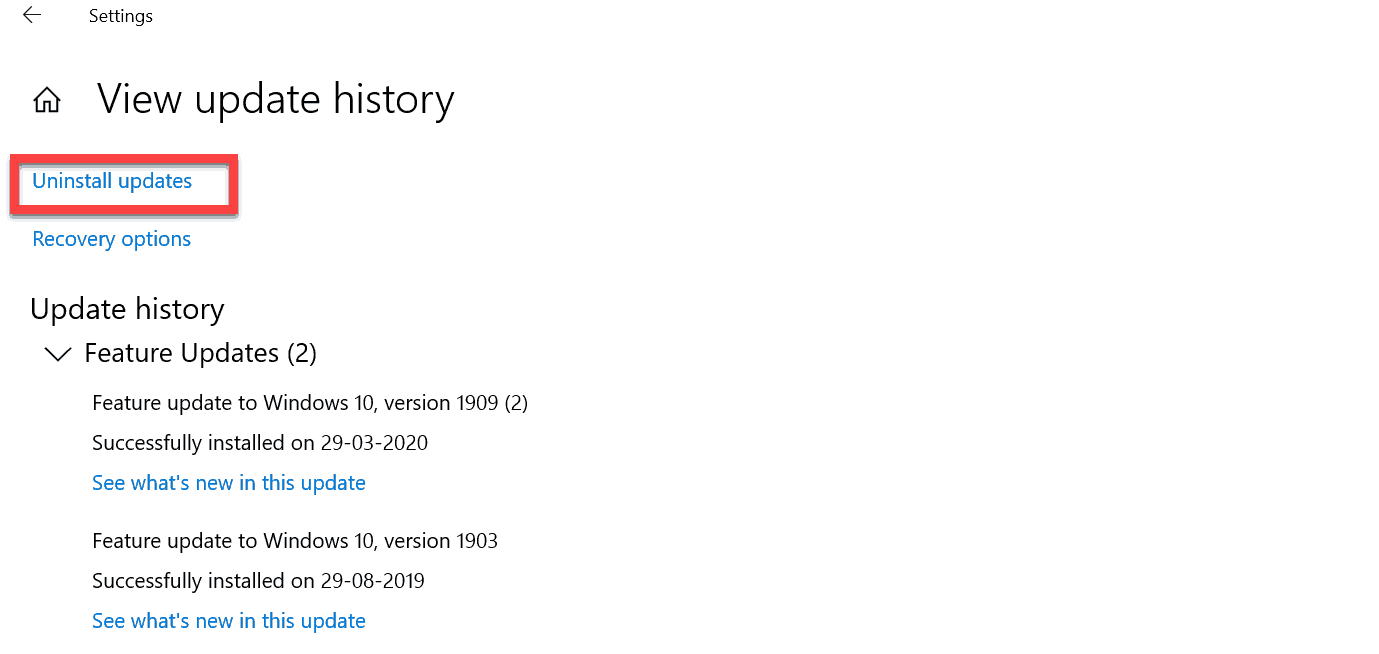 Step 5: Now, a new window Installed Updates will open, find your desired update from the list, right-click on it and select Uninstall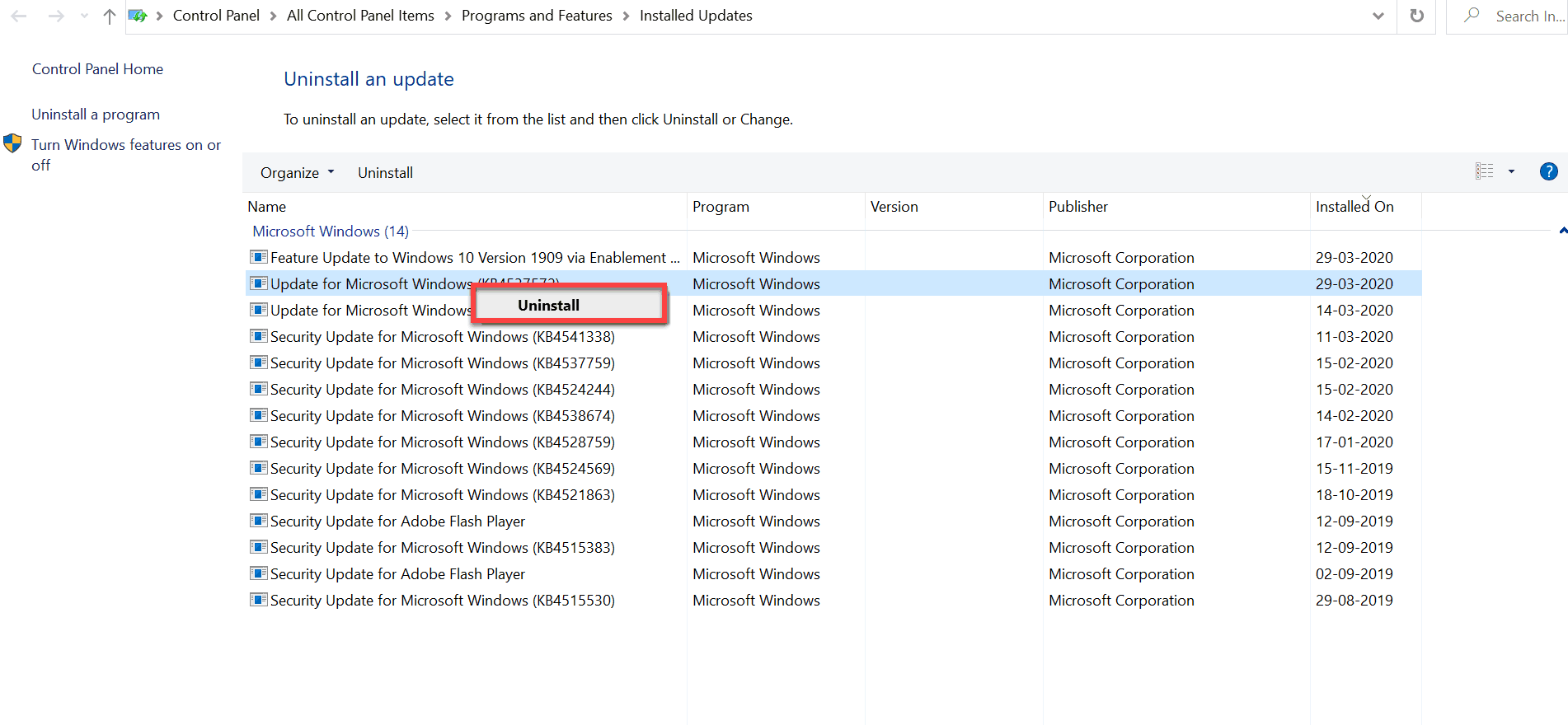 Step 6: After implementing these steps, ensure to restart the computer to note the changes
Method 3: Troubleshoot via Windows Update
Often error messages can pop out due to the GWXUX.exe application error. When such things happen, the main cause would be the corrupted files. To fix that
Step 1: Type Troubleshoot Settings in the start bar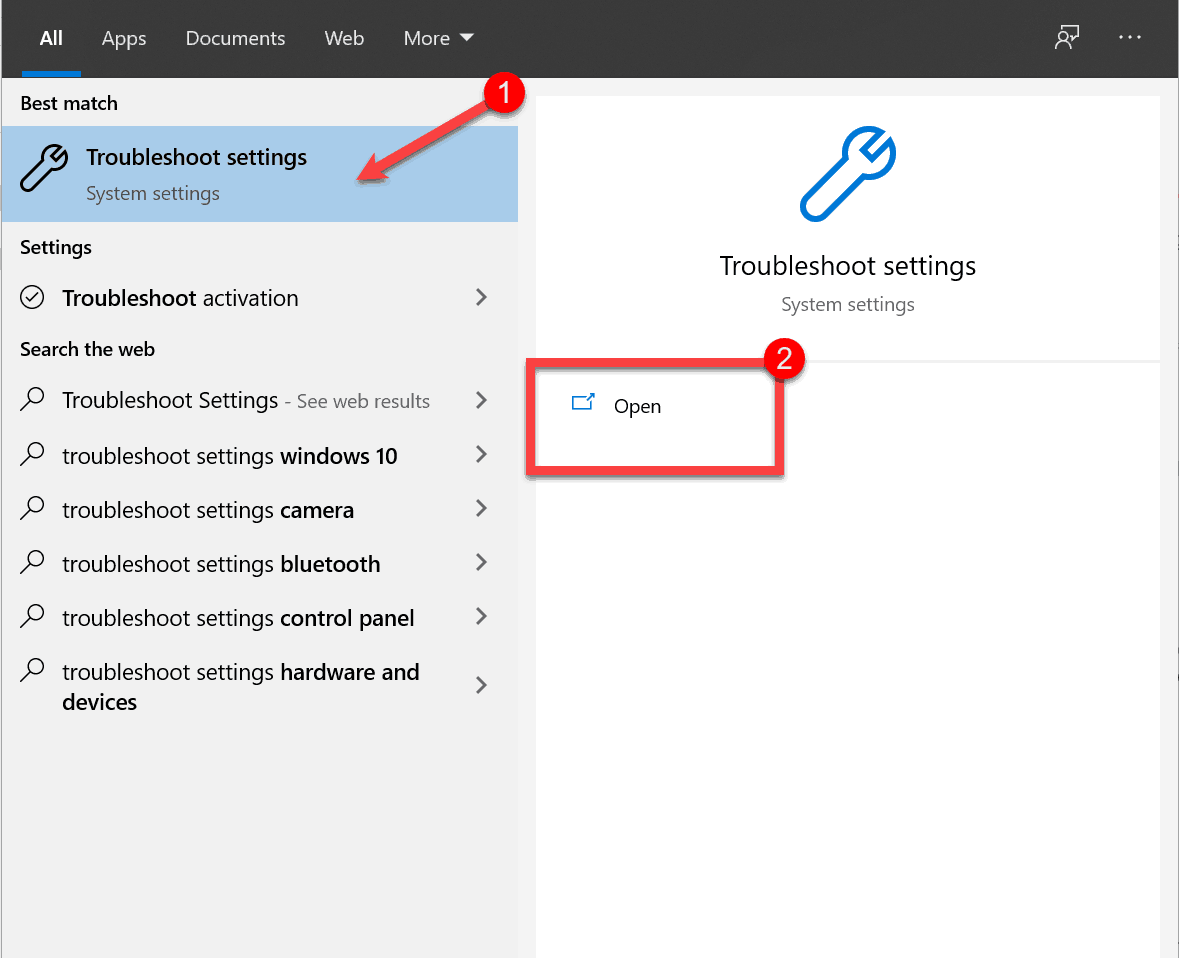 Step 2: Click Open next, and the troubleshoot settings will be opened. Scroll down and click on Windows Updates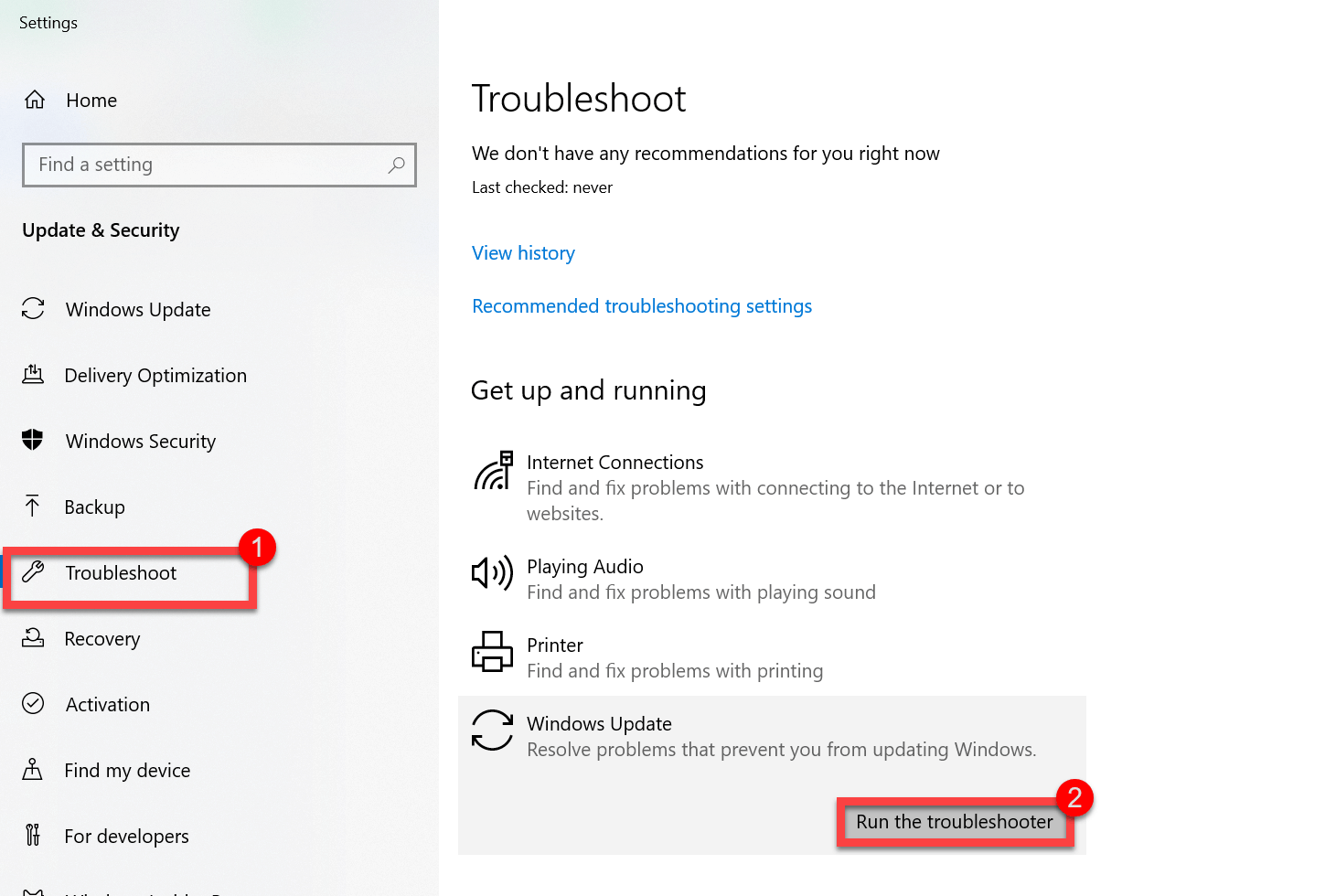 Step 3: Under Windows Updates section you will find Run the troubleshooter, click it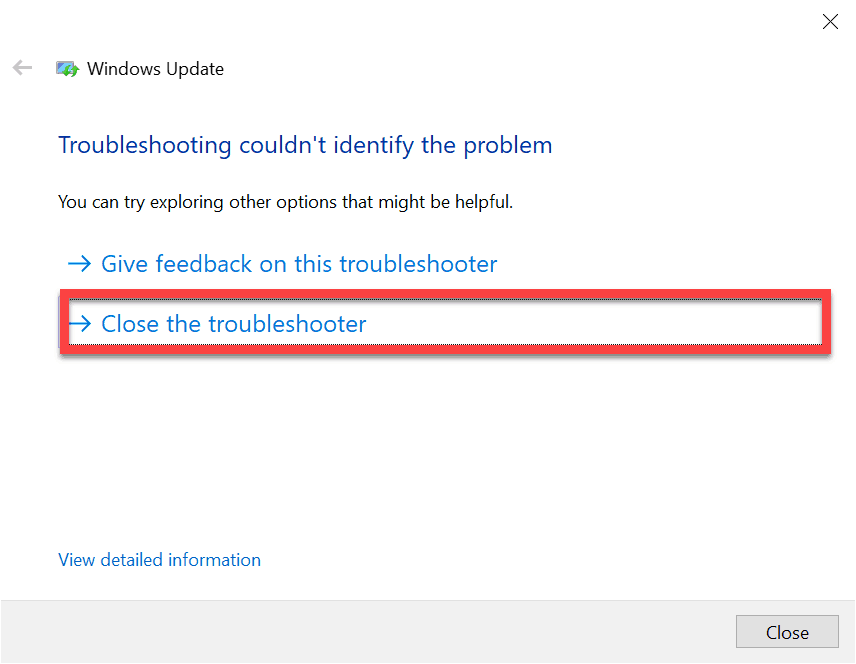 Step 4: Finally, click Close the troubleshooter to finish the process
Method 4: Use the System File Checker
SFC or System File Checker signifies an inbuilt command utility that can help you to restore corrupted as well as missing files successfully. It also converts corrupt ones to good system files that are mainly causing this error.
To successfully run the SFC command, follow the guidelines given below-
Step 1: Type cmd in the Cortana search bar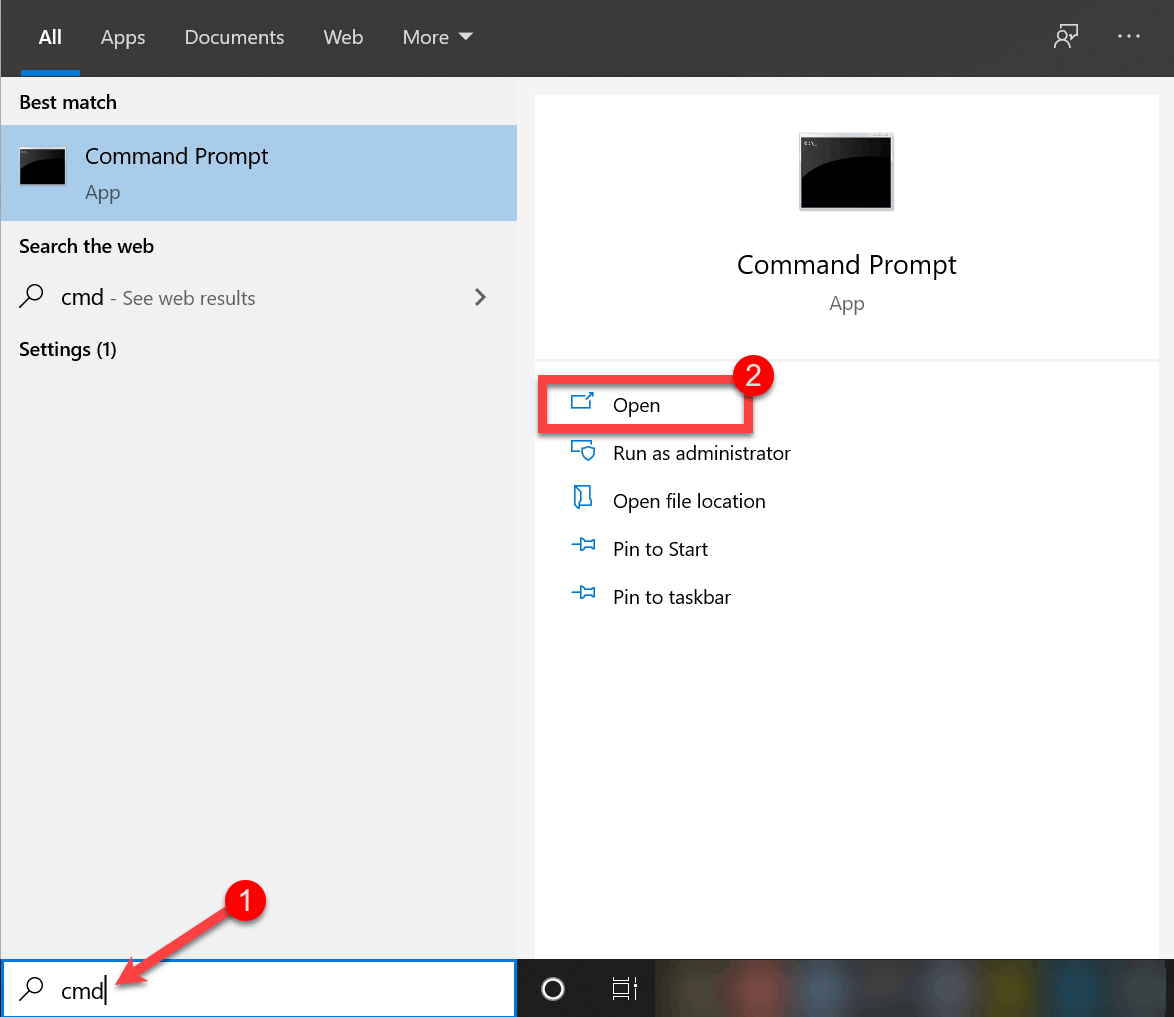 Step 2: Now select Run as administrator and type the below command and hit Enter
SFC /scannow
This will now begin a system scan that will take a while. After it gets done, you will acquire the below-enlisted results:
Windows resource protection discovered corrupt files and repaired them successfully
Windows resource protection discovered corrupt files but was not able to fix it
Windows resource protection did not find any integrity violations
Once done, restart the system to determine if the error is resolved yet. 
Method 5: Conduct a System Restore
This is a foolproof method carried out by innumerable members of the Microsoft Community. It is one of the last resorts, in our opinion, which you can follow as it may also mess up some essential files in your system. To carry out this method successfully, implement the following steps-
Step 1: Make a backup of your files and other system files
Step 2: Go to the Cortana search bar and type 'rstrui' and click Open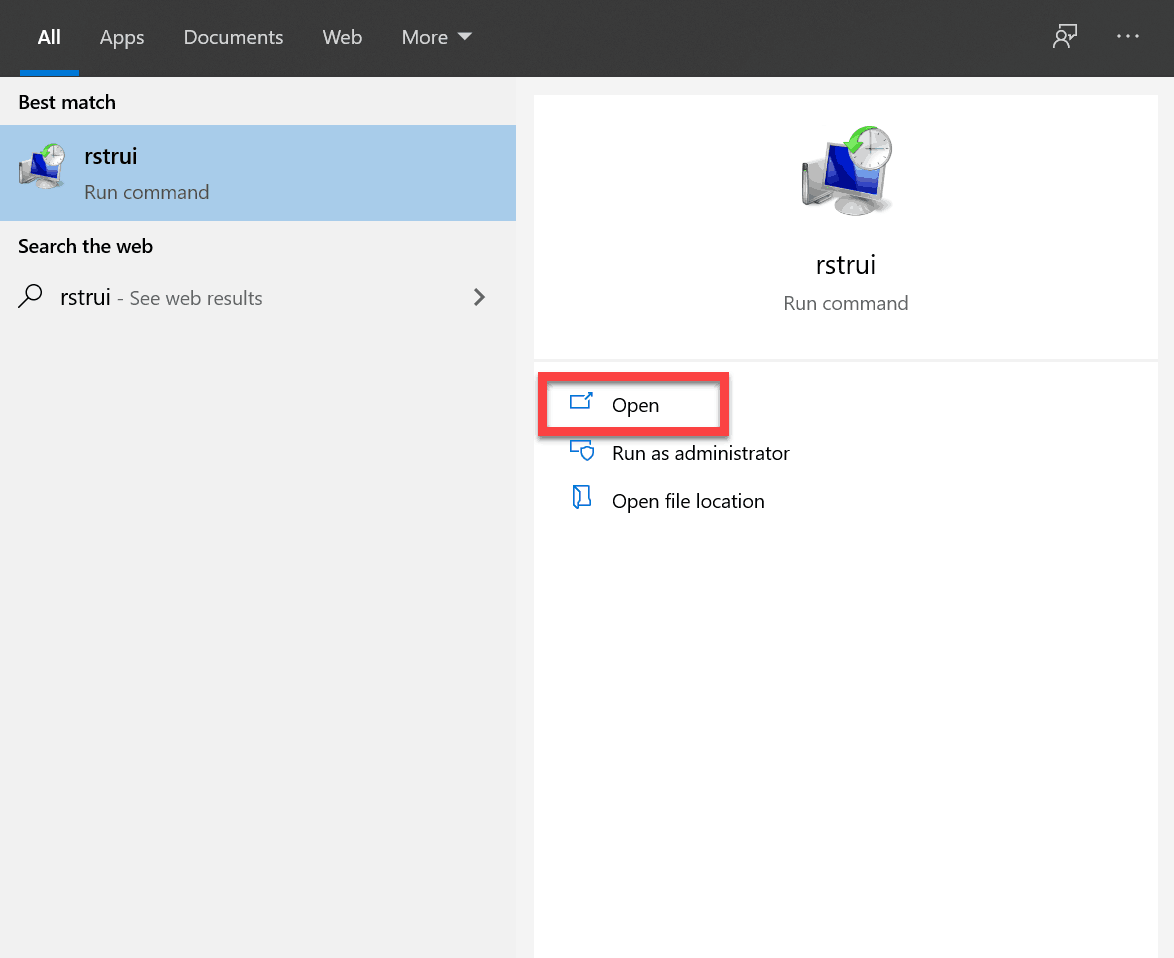 Step 3: Now click Next, and then Finish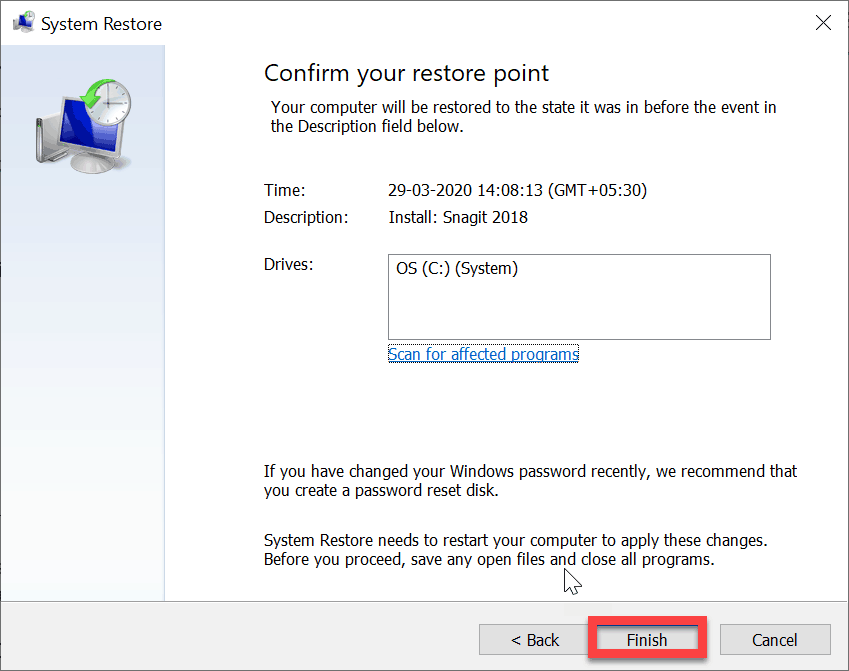 Step 4: Now click Yes to the warning message and wait a while for your system to finish the restoring process and finally, reboot your computer
Make sure you follow all the methods and steps religiously to get rid of the GWXUX.exe application error. 
Wrapping it up,
The GWXUX.exe errors cannot be considered that terrible unless they are occurring due to a virus. Since it isn't something that you need essentially in your system, you can disable or remove it anytime you wish. Bookmark this article to your laptop. Go through the guide carefully, gather profound knowledge, and follow the crucial steps to get rid of this real-life GWXUX.exe error. We assure you that this error will no longer bug you. Here's wishing luck!