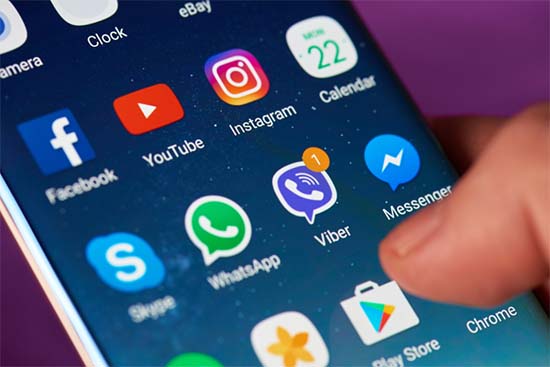 Are you a modern student of the 21st century and the proud owner of a smartphone or tablet? If so, then using these gadgets for the sake of watching movies, playing games, or chatting with friends is completely ineffective. That is why below we have collected good applications thanks to which you can significantly facilitate your student life.
Apps to Make Life Easier for the Student
Microsoft Office Student
Student life is hard to imagine without Microsoft Office. Every day, many of you have to create presentations, write essays, term papers, create tables and graphs. Students can use the full version of Office for free. To obtain a license, you must specify a valid email address in the system of your educational institution.
What if you don't have an email address? The developers have taken this situation into account and offer you a good alternative – the Open Office package. Since the application is free, there may be problems reading and formatting documents. However, you can fix the problem by updating the application. If you are unable to install Open Office, you can use the Google Drive cloud service. All you need is an internet connection.
Life Time Alarm Clock
If you are one of those people who turn off the alarm to watch dreams and are late for lectures, you will appreciate this application. You will find many useful settings here. For example, you can set both a pre-alarm and a delay time. Many different, specially selected ringtones will help you wake up as soon as possible. In general, here, you can configure almost every parameter. But the essential thing in this application is tests. The alarm won't stop ringing until you complete a simple task. An awakened person will easily do it, but a sleepy person is quite challenging to do it. It can be a math problem for adding or multiplying numbers.
LibriVox
As you know, reading all the literature from the list on the educational program takes much more time than 24 hours a day. Listening to audiobooks can be one of the solutions – this way, you can hardly break away from the process while driving home and school. LibriVox contains a large database of English audiobooks, conveniently categorized by topic, including a list of popular titles and short educational stories. The program works in the background, contains a convenient search engine and high-quality soundtrack. You can listen and read the text at the same time. The settings allow the user to set the reading mode, adjust the font size, and set bookmarks. However, if you do not have the opportunity to listen to books for writing academic papers, there is a good alternative – buy essays online. With the help of experts, you will save time for more critical tasks.
Recordium
Surely you had to listen to quite a few lectures and quickly take notes during the lesson. Because of this, there were misunderstandings and errors in the text. Recordium allows you to record hours of lectures. Recordium allows you to manage, highlight, annotate, edit and share recordings right from your phone. On the main screen, we see tabs with categories of audio recordings. Users will post files to categories such as General, Meeting, Lecture, Idea, and Music. It is possible to delete these categories and create personal ones or change their names. To do this, swipe to the right and click on the trash can or text icon. The most exciting thing in the application is the system of tags.
MyScript Calculator
Every student should have a calculator handy, as you can find calculations in many disciplines. MyScript Calculator is a good application. The MyScript team has introduced an almost unique feature in their application – handwriting input. You can draw numbers with your finger directly on the screen of your mobile device instead of taking a long time to look for the desired character on the keyboard. MyScript also recognizes fractional expressions, percentages, sines, cosines, tangents, and cotangents in addition to numbers and signs. MyScript Calculator solves the tasks set by the user extremely quickly and accurately – even an example with a height of several floors is solved by the calculator in no time. And if, after a successful calculation, it is necessary to free the field from unnecessary information quickly, cross out the unnecessary information with your finger, and it will immediately disappear.
Timetable
The Timetable is a useful and multifunctional application that will come in handy for students because now you do not need to remember which lessons will be for educational institutions tomorrow – the program will do everything for you. The application interface is intuitive, and many settings will help you use your smartphone's functions as comfortably as possible. The application will help save the class schedule, homework when you need to buy assignments for money, time for pairs, and breaks, and write down the teacher's name and automatically switch the device to silent mode at the beginning of the lesson. The program is distributed free of charge. It also has no ads or additional purchased features.
Freedom
If you often find yourself hanging on Instagram instead of preparing for a seminar again – Freedom for you. Freedom blocks email, social media, and other distracting sites of your choice. You can block distracting social networks and games for a couple of hours or the whole day.
Coursera
Coursera is a platform that offers courses in many disciplines such as economics, business, engineering, and more. Among students, courses in Arts & Humanities, Computer Science, Life Sciences, Business, Digital Learning are popular. Coursera helps those students who, for whatever reason, cannot attend face-to-face classes get an education. Coursera invites you to balance your personal life, study, and work since there are no fixed occupations. You can access the lessons at any time. If you do not need an official document confirming your graduation, you can visit the free courses. If you want to get a diploma in education, you can attend paid courses, but they will not cost you less than studying in a full-time educational institution. If you can participate in the forum, you will interact with colleagues from all over the world and share your ideas with them.