Issue: Problem with playback device. error message on Skype
Skype is one of the most use messaging and Internet-based video and voice call apps. After the company was acquired by Microsoft, Skype became a default app in any installation of Windows 10. But every once in a while you run into issues with Skype and not all these issues happen because of the communication app. We have already covered one of the trivial skype issue, where Skype doesn't sync on different devices.
In this article, we are covering another most common error message that most Skype users receive. You would see a message with yellow text stating, Problem with playback device. As shown in below screenshot,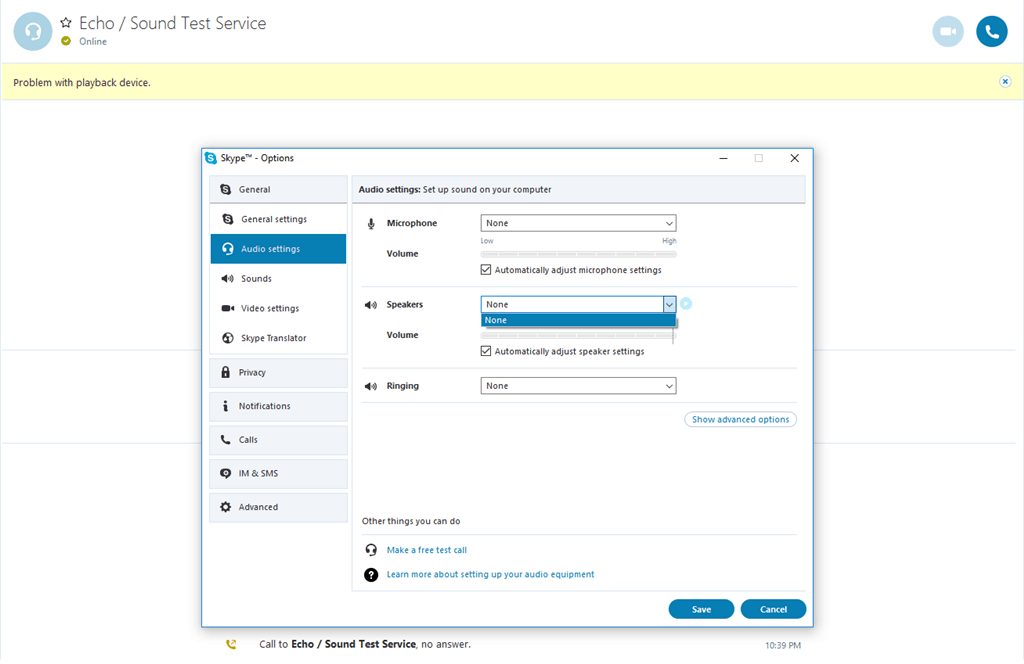 Errors like the Problem with Playback Device on Skype can happen due to a bunch of issues, it can be related to your computer's audio devices that might be going into a state of inactivity. This error can be fixed very easily using very simple fixes. We will look at these fixes and solutions one by one and you can try them to fix the Playback Device error on Skype.
Fix: Problem with Playback Devices Error on Skype For Windows 10
Solution #1: Update your Skype app
On Windows 10, Skype is included by default and you can use the UWP Skype app which is updated with Windows updates or updates provided to the app from the Windows Store. In order to update your Skype UWP app, you can simply open the Windows 10 Store and follow the steps given below.
Open the Windows 10 Store and then on the top right side, click on the options icon and then click on Downloads and updates.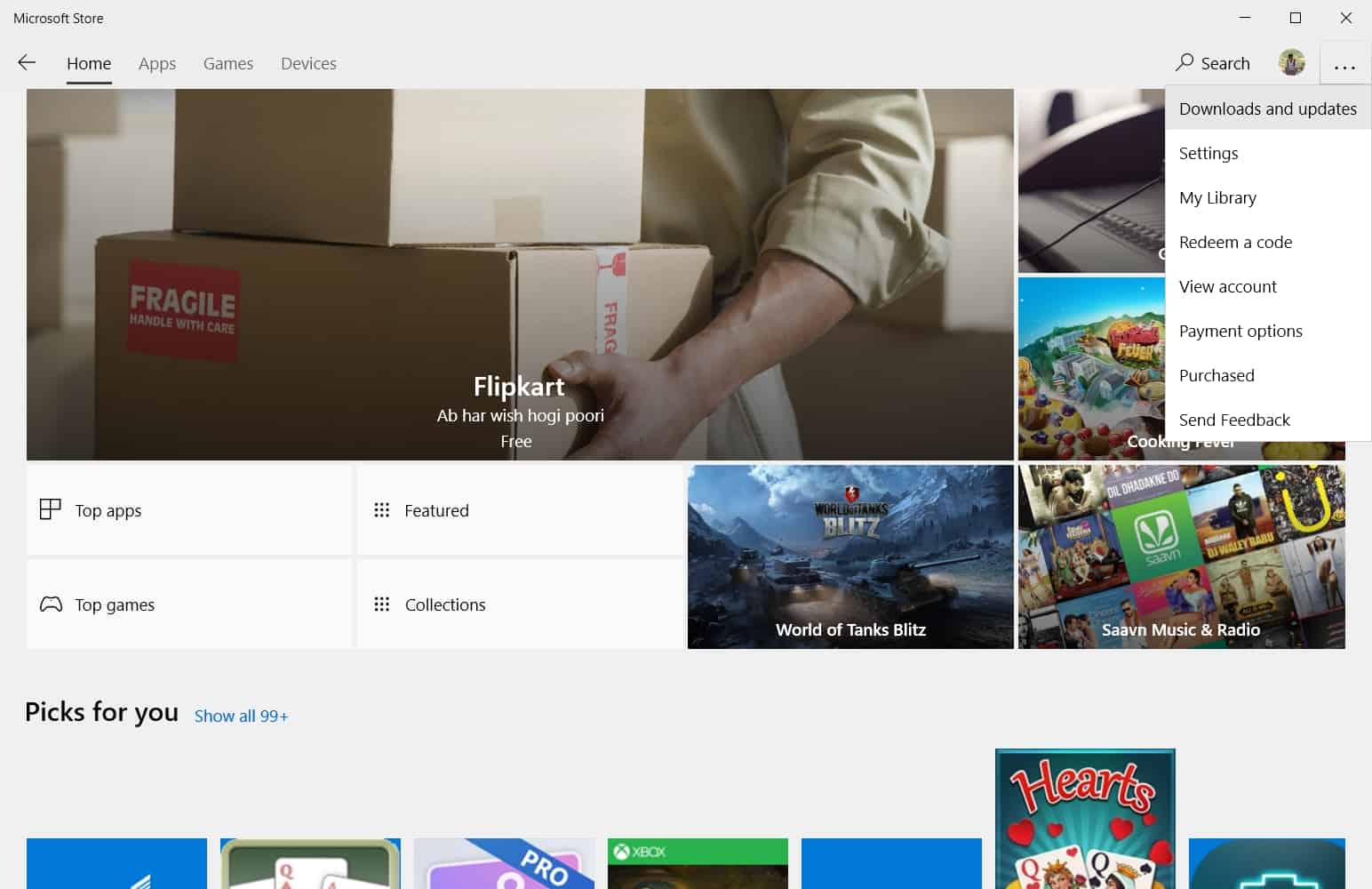 On the Downloads and updates page, click on the Get updates button and the Store will check for updates for the apps installed on the PC.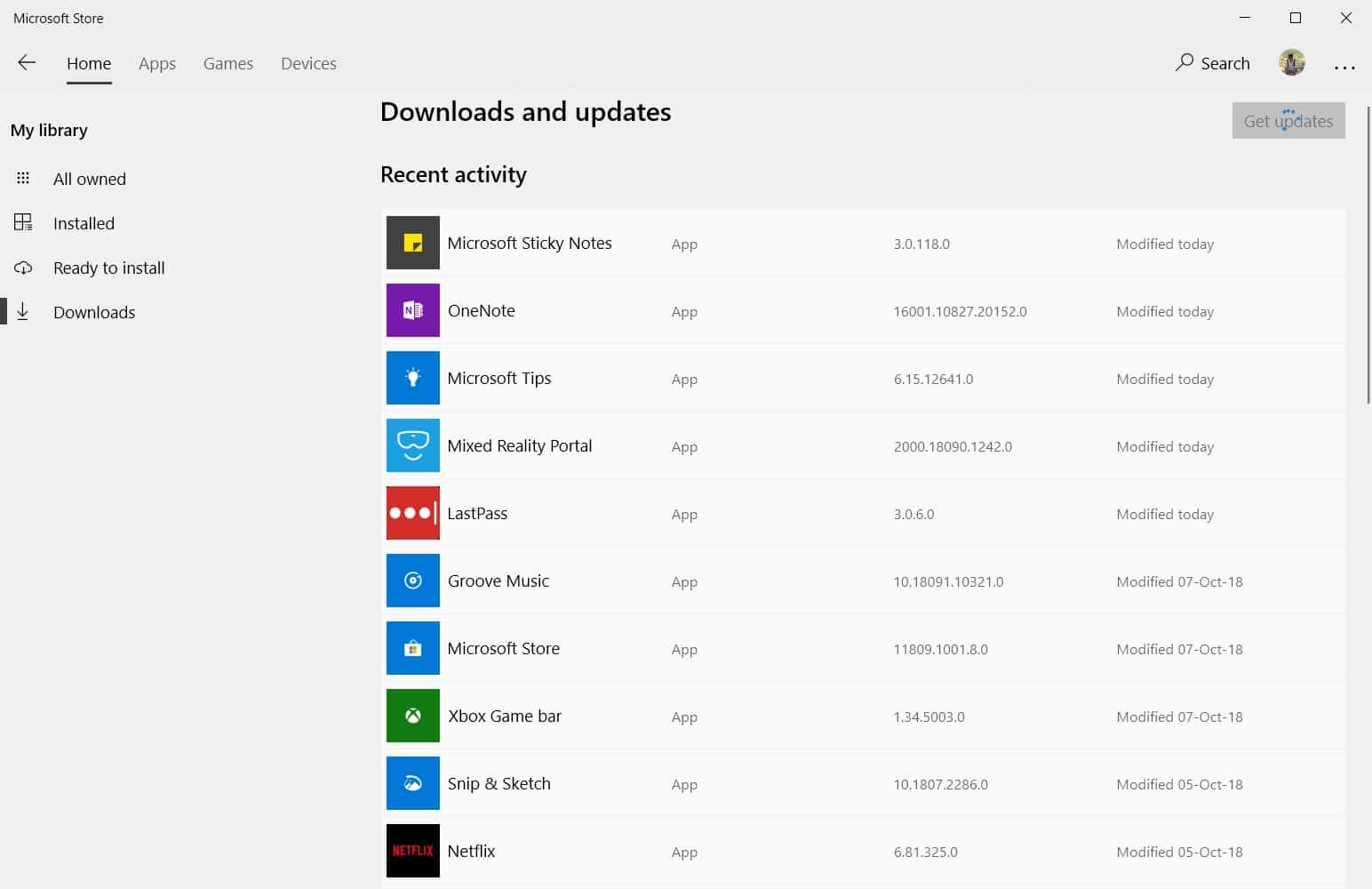 In this window, if you see an update for Skype then update the app, restart your computer and try using Skype again. You will now be able to use the app without any errors. This is helpful when you have issues with the app due to a bad update. Alternatively, you can use the desktop version of Skype.
Solution #2: Use the Desktop version of Skype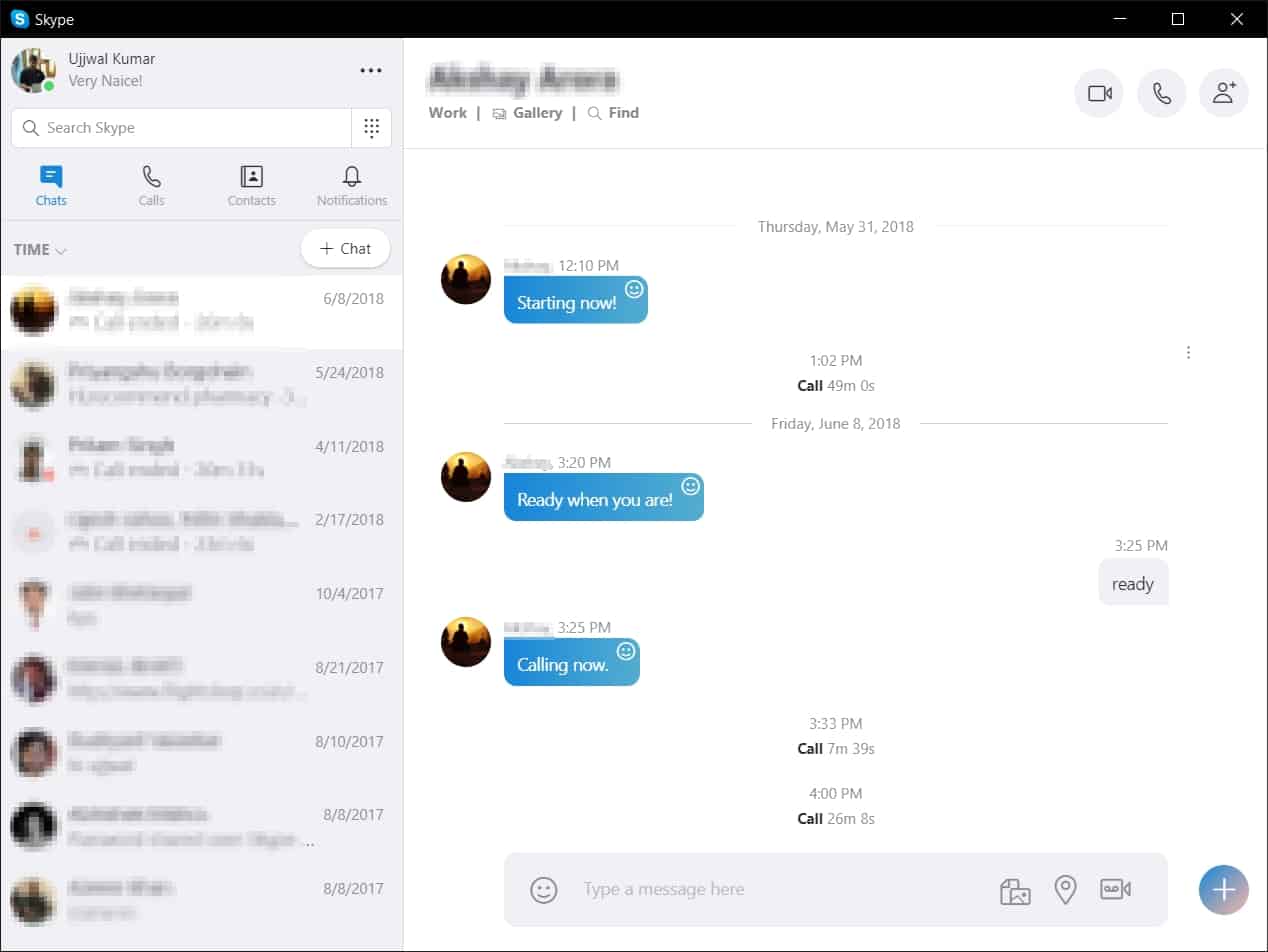 While Skype's UWP app can be used right from Windows 10, you can also download the Windows desktop version which isn't a UWP app. It will be a fairly familiar Skype experience if you haven't used the default app on Windows 10.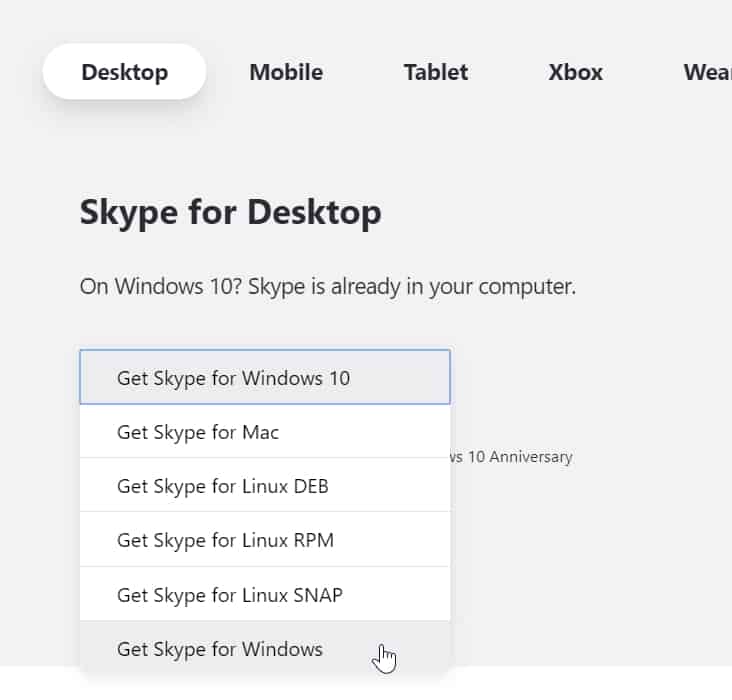 All you need to do is head over to the Skype.com download page and then click on Get Skype for Windows from the drop-down menu. A setup file will be downloaded which you can use to install the desktop version of Skype on Windows 10. Once installed, just sign into your Skype account. Once signed in, you will be able to use Skype normally.
Solution #3: Update your audio related drivers
Every computer or a component gets a driver update every once in a while to fix bugs and get rid of issues so it is always a good idea to keep your drivers up to date. On Windows 10, you can use the Windows Update to install the drivers but it is a good idea to manually download the drivers and then update the drivers.
For Desktops
Most of the desktops today come with a motherboard that has an integrated sound card. The drivers for these can be downloaded from the motherboard's support and downloads portal. You just have to go to the support section of your motherboard manufacturer's website and download the drivers for the audio from there.
For Laptops
Updating a laptop's drivers is very easy, to be honest. Most laptops come with an update utility that downloads and updates all the drivers from your manufacturer's servers. I have a Dell laptop and on this Dell machine, you have the Dell SupportAssist app that can automatically download and install the latest drivers. Such utilities and apps are available on laptops from other companies like Asus, Lenovo, Acer etc. You can use these to download and update your drivers.
You can alternatively visit your laptop's support page on the company's website and download the drivers from that section of your laptop's support page.
Solution #4: Check Skype settings and make sure the correct devices are chosen
Open Skype on your Windows 10 computer and then open the Skype Settings by clicking on the option icon next to your name/handle. Once you're in the settings, just switch to Audio & Video and check that all the settings are correct. You can manually choose a microphone and speakers that will be used by Skype when you use it. If there is anything wrong with the configuration of these settings, going through this solution will easily help you get rid of the error.
You can check for the same setting if you're using the desktop version of Skype and set up devices manually to get rid of the error if you are facing it, by any chance.
Solution #5: Try Windows Troubleshooter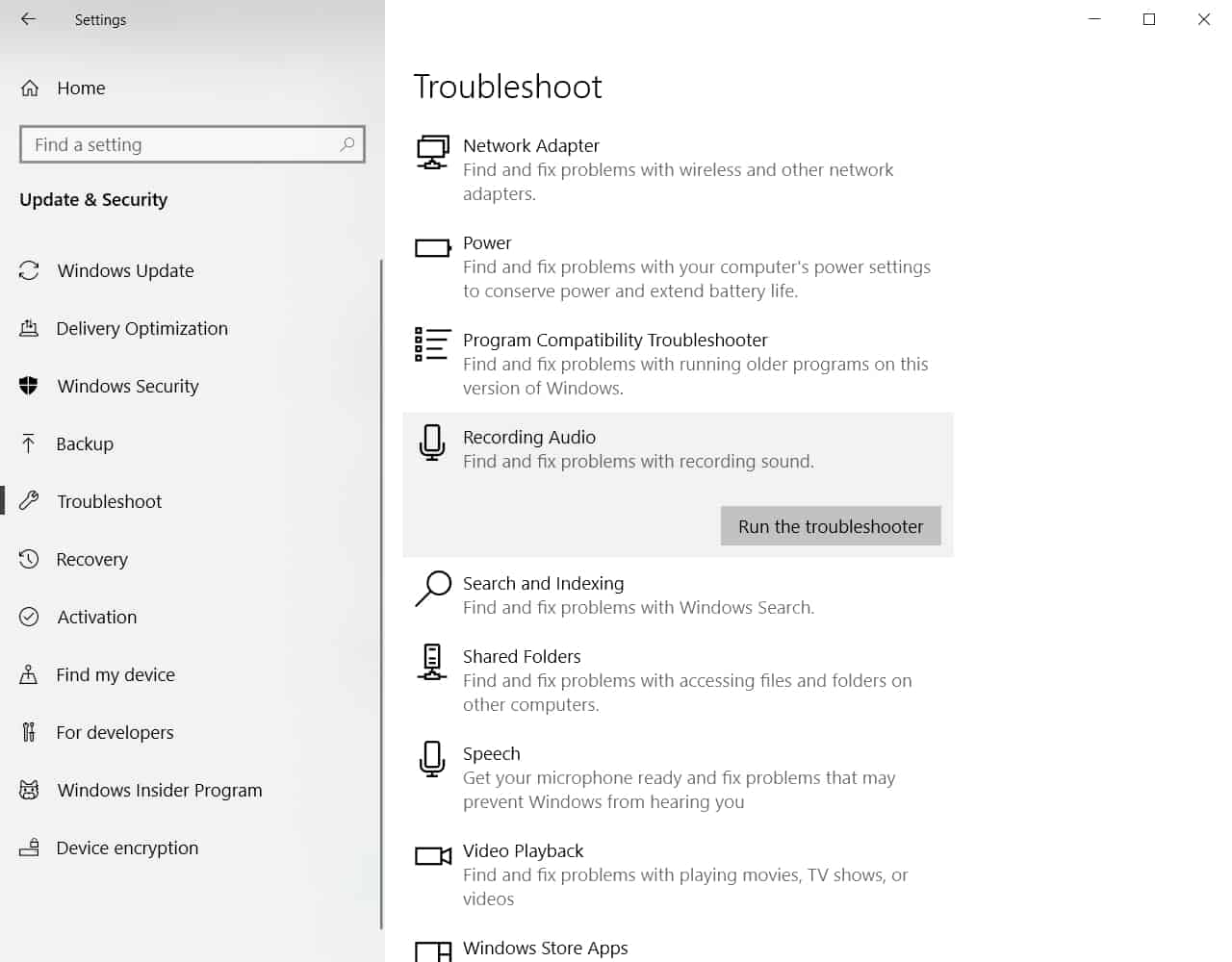 The Windows 10 Troubleshooter is quite capable of fixing things and detecting issues. To access the troubleshooter, open the Windows 10 Settings from the Start Menu. Once you're in Settings, to Updates & Security and then go to Troubleshoot. In this window, look for Recording Audio and then click on Run the troubleshooter.
When the troubleshooter starts, you will be asked to choose your recording source so go ahead and choose the recording device you're using. The Troubleshooter will be checking for any issues and will guide you through the process of fixing the issue if the tool finds any issue with your recording device.
Wrapping it up!
In the end, the error is just a minor annoyance in your way of using Skype and as you can see from the solutions above, it can be fixed quite easily. Issues like these are very common and mostly occur when a computer is updated and the preferences are reset for some reason. In order to prevent these errors, you can take measures like not using PC cleanup tools like CCleaner and more.