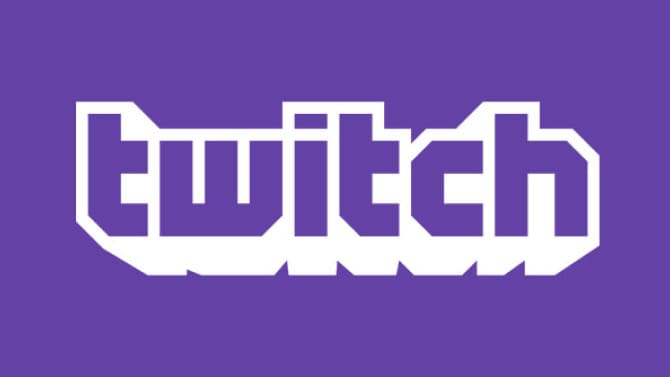 Twitch is a video live streaming platform operated by Twitch Interactive, a subsidiary of Amazon. Introduced back in June of 2011 as a spin-off to the general-interest streaming platform, Justin TV, Twitch's primary focus is on video game live streaming, broadcasts of eSports competitions, music broadcasts, other creative content, and, more recently, 'IRL' streams. Content on Twitch can be viewed either live or on-demand after the stream ends.
Millions of Twitch users hop on to Twitch every day to watch their favorite streamers stream. But more often than not, they face the dilemma of what browser to use to watch Twitch streams. Today, our focus is on the best, most efficient, and most stable browser for watching Twitch streams during high load scenarios (such as gaming). You can read about some of the best browsers to use for watching Twitch and decide which of them should be your selection in our article.
Our Test Bench
To begin, here are our system specs to ensure there's no bottleneck there:
Intel Core i7 7700k overclocked at 5GHz.

32GB of DDR4 3466MHz RAM configured in proper dual-channel slots (Corsair) running at CAS Latency 14-14-14-34 CR 2T.

Nvidia RTX 2080 Super Founders Edition at stock.

250 Mbps download and upload connection, and the rig is connected to the internet via an ethernet cable.

All browsers were running off of separate Samsung M.2 NVME solid-state drives plugged into an Asus Z270 chipset motherboard.
Your PC may not have the same hardware as us. But our testing should be pretty much universal. Depending on your CPU, on a low-powered one, the browsers would be using more of the CPU and vice versa. We have also changed our default audio device from a mixer to standard speakers to make sure there's no weird CPU, RAM, or GPU usage from that.
Our Testing Methodology
One tab opened per browser.

Zero extensions – No extensions installed in any of the browsers. Entirely stock settings in all of them as well.

Identical streams in all of the browsers tested.

Quality – 1080p 60FPS.

Chat – Minimized using the in window control.

View Mode – Theater using the built-in button.

Game in the foreground- We ran 'Hearthstone' for a realistic expectation of a game most PC gamers can run. We also looked at it with 'Destiny 2' and 'Escape From Tarkov' running to see if there's any significant difference. Also, we disabled both GPU power management and Intel SpeedStep from the BIOS. And we ran both at fixed frequencies to get fair and optimal results for all of the browsers.
Top 5 Best Performing Browsers For Twitch Streaming
1. Google Chrome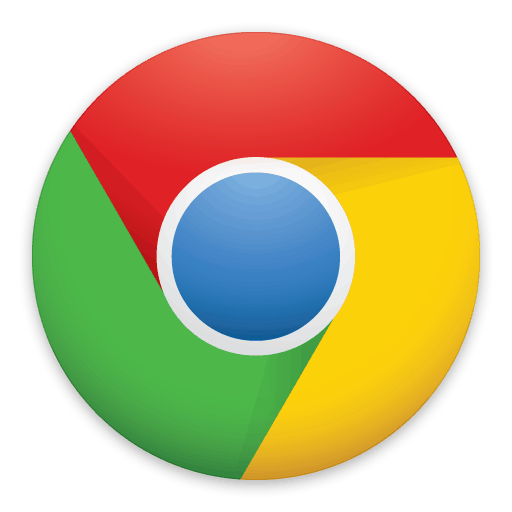 Chrome is a cross-platform web browser by Google. As of now, Chrome has the biggest market share out of all the other browsers across pretty much all platforms. And due to ethical reasons. In our testing, Google Chrome was one of the best performing browsers in terms of stability (just behind Microsoft Edge). In our testing, even during high workload scenarios, such as a game running in the foreground, the stream never buffered. But, in terms of hardware usage and efficiency, Google Chrome is a bit all over the place. It's the worst browser of the bunch in terms of CPU usage as it used 3-6% of the CPU consistently while playing the stream. Even once Google Chrome's CPU usage spiked as high as 10% and hit as low as 2% while bouncing around. Some of the other browsers varied a bit but none as high as Chrome.
In terms of RAM usage, Chrome was surprisingly the best out of the bunch, using only around the 750-900MB range. But Chrome is known for using way more RAM and CPU once you put extensions in. The GPU usage is the most important to note for all the browsers if, for example, you want to watch a 1080p Twitch stream on your second monitor while playing something like The Witcher 3, Destiny 2, or some other performance-intensive game or a poorly optimized game like Escape From Tarkov or while running some benchmark or stress test tool such as Unigine Heaven or Valley. And Chrome's GPU usage sometimes spiked as high as 9%. It's pretty bad to randomly have the performance demands quadruple in Chrome compared to other browsers. But, most of the time, it was running around the 2.4% range, making it the best overall.
Check out fixes for Twitch error 4000, Twitch black screen issue, Twitch 2000 network error.
2. Firefox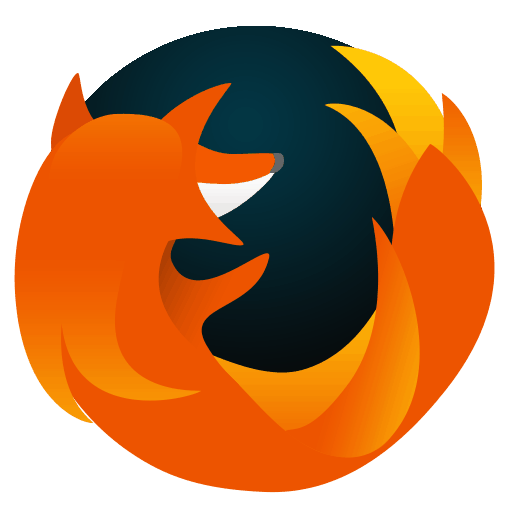 The Firefox browser is a free and open-source web browser developed by the Mozilla Foundation and its subsidiary, Mozilla Corporation. In our testing, it appeared as Firefox had issues with the stream running despite resources and connections not being max. The stream never stopped, but there was sometimes a buffering wheel in the middle of the stream randomly. CPU usage wise, it used between 3-4%, which is decent for a browser. Again, just like Chrome, the CPU usage bounced back and forth. Firefox performed the worst in terms of RAM usage as it hovered around 1.8-2.2GB range during our test. The actual video process alone appears to take between 1.25-1.4GB by itself, usually. Thus, making it worse than the other browsers in terms of RAM usage at stock settings. 
The amount of RAM it demanded at times during the test is perplexing. In case you have a total of 8GB RAM on your PC, your browser suddenly demanding 1/4 of your total memory is pretty bad, especially with how RAM hungry some recently launched AAA titles can get depending on their engine and development team. If you are using Firefox, we recommend changing the settings to optimal as the Vanilla Firefox uses so much RAM. GPU usage, again just as Chrome, usually stayed within the 2.4-2.5% range while sometimes touching 4% usage. But, sometimes, it spiked up to 6.5% with a few times even breaking the 7% barrier and going overboard. These spikes are the type of things that may cause unexpected issues while watching a Twitch stream in the background. 
Twitch app not working? here the fix for it.
3. Microsoft Edge
Microsoft Edge is a web browser that comes included with Windows 10. First released back in 2015 for Windows 10 and Xbox One, Edge is currently the default browser for Windows OS.
Being developed by Microsoft, Edge has integration with Cortana and has extensions hosted on the Microsoft Store. Unlike Internet Explorer, which it replaced, Edge does not support many legacy technologies.
Originally built with Microsoft's engines, in 2019, Edge was rebuilt as a Chromium-based browser, using the Blink and V8 engines. Due to this change (codenamed Anaheim), Microsoft has made the preview builds of Chromium-based Edge available for Windows 7, 8, 8.1, and macOS, in addition to Windows 10. As of now, Chromium-based Edge is only available as a preview build. Microsoft recently announced that the first Chromium-based Edge version would be released publically on January 15, 2020. So we have only tested Microsoft Edge on its latest public build (which is not Chromium-based). Though, it would be interesting to see how Chromium-based Edge performs once it is released publically.
During our test, the Twitch stream never buffered, just like Chrome. In terms of CPU usage, Edge was the most efficient as it never went past 2%. We double-checked other processes to see if there was a separate process for the chat or the rendering. But there was not. Also, Edge seemed to be immune from the spikes that Firefox and Chrome suffered from earlier in our testing. RAM usage wise, Edge only used around about 1.0 GB, which is pretty good as well. In this department, it is not far enough behind Chrome to justify giving it the, well, edge. It used 2.5-3.5% of the GPU throughout the stream, making it the most stable and efficient for Twitch.
4. Vivaldi
Vivaldi is relatively new freeware cross platform browser first launched in January 2015. Although, this browser is new but the brain behind Vivaldi browser is none other than one of the Opera software co-founder. Just like today's most popular browser, Chrome and Firefox, Vivaldi is packed with all the features that these browsers offers, from minimalist UI to ability to customize appearance and different UI elements like background colors, theme etc. tab stacking, speed dial everything you will find is Vivaldi browser.
Despite being based on chromium, Vivaldi also offers presto based opera with its own modifications. Vivaldi can be a good choice for twitch streaming.
Here is our buyers guide for best laptops for Twitch streaming.
5. Waterfox
pretty much unknown to most internet users, Warerfox is the browser based on Firefox and can be a real good alternative to Firefox for twitch streaming. The user interface of Waterfox is almost similar to Firefox and the best part is it supports all the Firefox extensions and add-on as it is. The main focus of Warterfox is speed and it is specifically designed for 64-bit operating system. While most browsers have started removing silverlight and java support, Waterfox is still supports it. The biggest advantage of Waterfox is it uses less memory which makes it best choice for streaming videos from any websites including Twitch, Youtube or Netflix.
Final Words
This is our take on the best browser for Twitch. We hope that you have found the perfect browser for your usage and for watching Twitch streams through our article. For now, Vanilla Edge seems to be very stable and lightweight for lower-end PCs. Alternatively, you can use the Opera GX "Gaming Browser" or Vivaldi browser (with Razer Chroma support) if you don't like the low amount of customization options of Edge as they performed pretty much in sync with Microsoft's web browser. They also took almost the same amount of resources to run the Twitch stream as Edge. And if you are currently on Chrome and having issues due to high hardware usage, you can switch to Opera. And while installing, you can carry over nearly everything, which is quite helpful for many.
Opera performing so different from Chrome is very odd, considering they share the same family tree. But if you've got the hardware to run, Google Chrome is still your best bet.