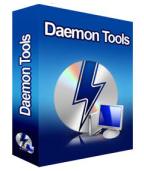 If you are gamer then probably you will be knowing what is Daemon Tools, Daemon tools is basically disk image emulator program popularly used to play pirated games. But those users who are recently got addicted to games may not know about demon tools.
Game companies use SafeDisc (C-Dilla), Securom or Laserlock techniques to protect games hence you need to insert Game CD every time you want tp play the game. Now this daemon tools lets you to backup your game and play it using this backup copy by emulating as disk image.
Standard and Advance version of Daemon tools is paid program however you can use Daemon Tools Lite version at free of cost. Daemon Tools Lite provides almost all feature of advance daemon tools version.
Features of Daemon Tools Lite 4.30.3
1. Daemon-Tools needs a 1:1 Copy to run!!
2. it can be used to RUN GAMES, no need to burn them!
3. Run a copy protected application from an image mounted to a STEALTH DVDROM
4. Run nearly every protected or unprotected CD image (Safedisc , Securom , Laserlock , Lockblocks etc.)
Daemon Tools Lite Supports Following Image file extensions
1. cue/bin
2. iso
3. ccd (CloneCD)
4. bwt (Blindwrite)
5. mds (Media Descriptor File)
6. cdi (Disjuggler)
7. nrg (Nero – must have ImageDrive installed)
Screenshot of Daemon Tools Lite 4.30.3