Windows 10 users have been plagued with infamous file association bug since Windows 10 April 1803 Update and Microsoft didn't fix it even in Windows 10 October update 1809. Although, they did acknowledge the issue with file association for popular file formats, which was a big relief as users aren't left wondering if the issue is specific to their system or what.
What is Windows 10 File Association Bug (Open With)
Traditionally you could simply select "open with" option from right-click context menu and select the desired application from the list or use Choose another app feature to browse and select correct application or software to set the default app.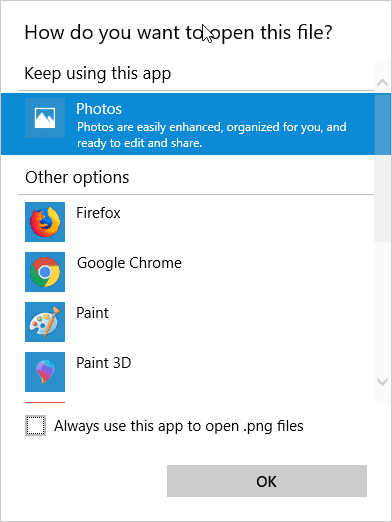 In Windows 10, you can also make use of settings -> apps -> default app option to change default apps by file type or protocol.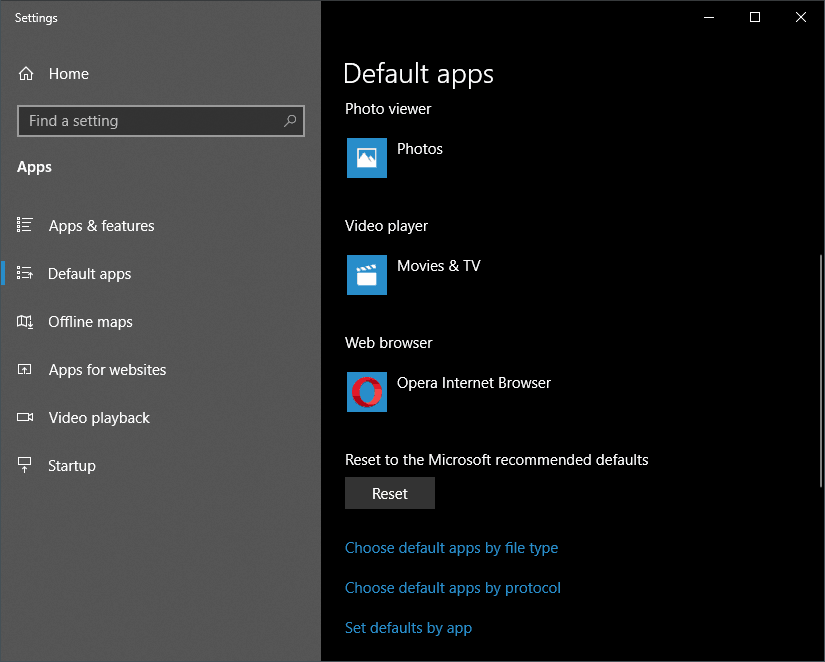 Once you perform this action, Windows sets the file association of the selected file type/extension with the selected software. Next time onwards, whenever you open files of that type it would automatically open it your favourite program rather Windows default. Like, you can set images (png/jpeg,jpg etc) to open with Photoshop instead Windows Photos Viewer.
However, since Windows 10 April Update, this functionally has been broken. Despite setting default application for many popular extensions like .txt (Notepad++), Windows 10 would simply ignore your choice.
The second issue is, even after you have set default application using open with context menu option, on next reboot, your setting gets lost aka Windows forgets the file association and you are forced to perform these steps again.
How to Fix Windows 10 (open with) File Association Bug
About after two months since Microsoft acknowledge file association bug, finally today we have the fix for this pesky bug. The newly release cumulative update KB4467682 comes with tons of bug fixes along with Windows 10 "open with" issue.
Addresses an issue that prevents some users from setting Win32 program defaults for certain app and file type combinations using the Open with… command or Settings > Apps > Default apps.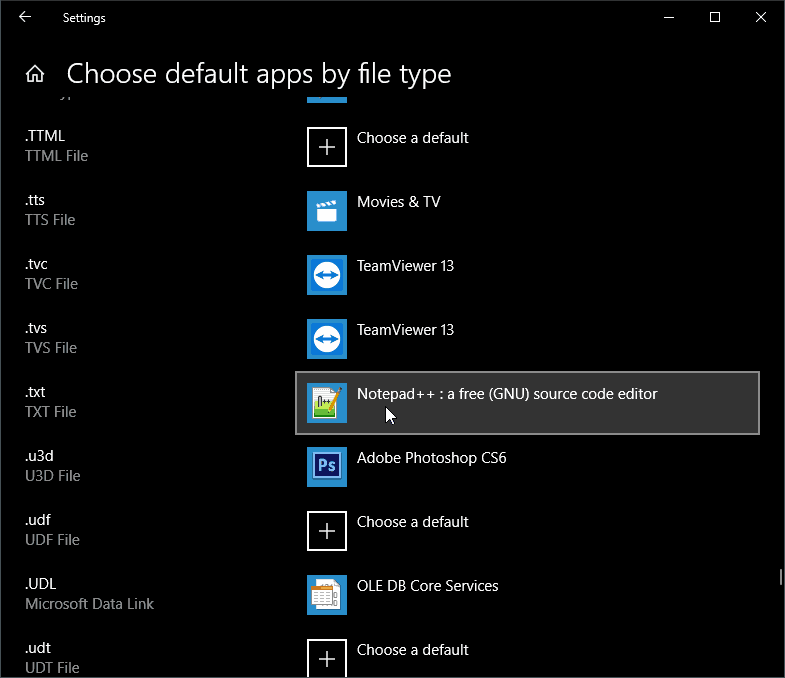 Those who are on an older Windows 10 build can get the fixes by either manually checking for updates or wait for update message to popup. If you are a nerd and have all the updates disabled then use the following link to download this Windows 10 cumulative update.
Download Windows 10 Cumulative Update KB4467682
Download KB4467682 For Windows 10 version 1803.
However, the fix (KB4467682) is only available for Windows 10 April Update 1803 and earlier builds (1709, 1703) and not for Windows 10 October Update 1809. Which is kind of amusing considering Microsoft pushed the October update to the public about 2 weeks back and big chunk of users is running build 1809.
Well no need to worry, we have got the link of an update for Windows 10 build 1809 which is only available for insider users at the moment, which means it has its downside. But if you want to get rid of Windows 10 open with bug at any cost then installing this insider update is only way out at this moment.
Download KB4469342 For Windows 10 Version 1809 (x64 Link).
P.S. There is a known issue, after installing above cumulative update, the seek bar may not work for certain video file types on Windows Media Player. You could switch to a better media player like VLC meantime Microsoft fix this issue.