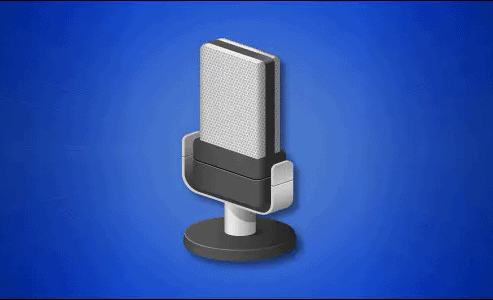 Do you want to play music through your mic while gaming in Discord? Or you probably want amazing sound effects like streamers or YouTubers while running a voice application on your Windows 10. No matter what the reason is, here we've provided a 360 guide to let you learn 'how to play music through mic?' So scroll down and know it all.
Well, having an Audio Mixer would have done your job, but in that case, you need to spend an arm to get one. Fortunately, you have a handful of inexpensive alternatives to choose from without burning your pocket. Here we've mentioned 5 software, including free and commercial ones, to help you play music through your mic without losing the sound quality. Hence, have a look below.
How to Play Music Through Mic in Discord while Gaming
As you already know that Discord lets you play music while gaming or talking to your friends mid-game. Even, Discord lets you play music directly from Youtube too. You only need to install a few plugins like Rythm Bot, MedalBot, or FredBot in order to listen to your favorite playlist through mic in Discord.
All these plugins work with certain commands to make the play and pause process user-friendly.
Note: Use "m!play Song Name" to play music in Discord. When you use this command, it will instruct the MedalBot to start the music.
Use m!stop to pause it whenever you want.
However, there is another way to play music through a mic in Discord. Follow the steps below to learn that.
Step 1: Open Discord Web first
Step 2: Next, go to the bottom left corner and click the gear icon to open the Settings
Step 3: In Settings, navigate to Voice & Video option from the side menu
Step 4: Now move on to the top and turn the Input Device into Stereo Mix
Step 5: Under the Input Mode, uncheck the box beside Push to Talk and check the box beside Voice Activity
Note: Doing so will allow the players present in the Discord channel to hear the sound played through your mic
Step 6: Then, you need to toggle off the bar next to Automatically determine input sensitivity and set the sensitivity level to -10 decibels.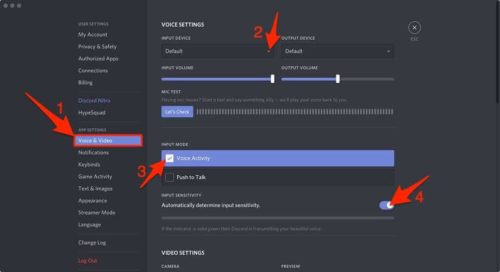 Once done, you're all set to play music through your microphone in Discord.
How to Play Music Through Mic in Windows 10
Playing music through your microphone in Windows 10 is quite easy. You probably have seen a number of streamers doing so using hardware Audio Mixers. Such sound effects will definitely catch your teammates' attention as it seems like the music is coming from your own mic.
However, getting a hardware Audio Mixer requires a lot of investment, but you don't need to do that anymore. Yes, there are different applications that you can run on your Windows 10 in order to generate cool sound effects from your mic or play music through the mic. Here we've mentioned the top 5 software to play music through mic. Each of these applications has a different working methodology. That's why you need to choose the one as per your requirements.
Before you check out the details of each software, here are the general steps to play music over mic in Windows 10. Take a look.
Step 1: First, you've to download a PC Soundboard application from the below list
Step 2: Then, install and complete the setup process
Step 3: Next, connect the application with your Microphone
Step 4: Then press the Windows key and search for Control Panel
Step 5: Here, click on Hardware & Sound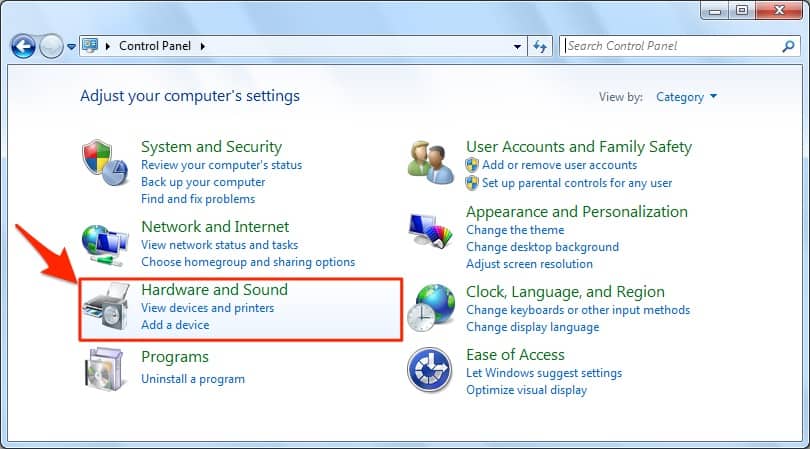 Step 6:  Then click on Manage Audio Devices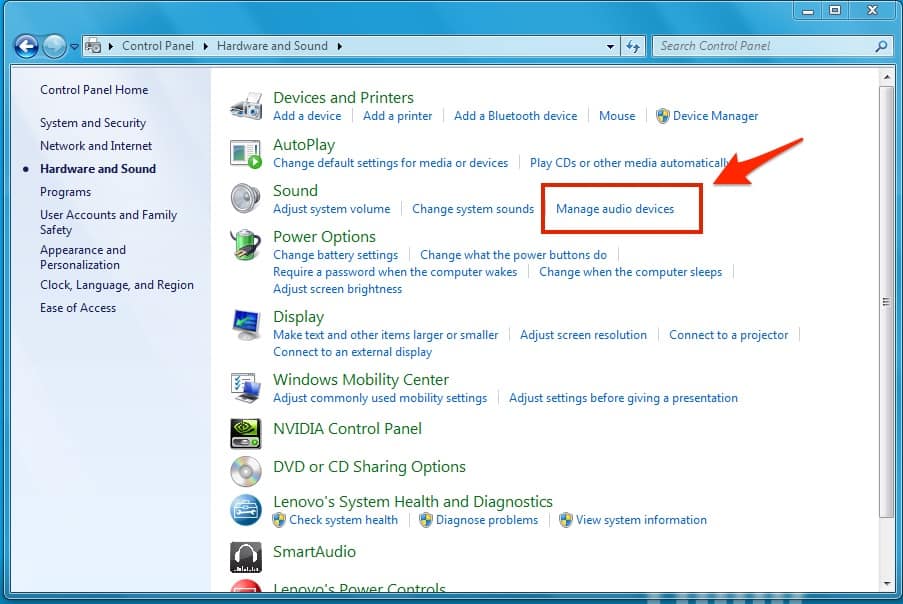 Step 7: Next, move on to the Recording tab
Step 4: In this tab, scroll down and enable the Stereo Mix option
Step 5: Alongside, right-click on it and choose Set as Default Device, then hit the OK button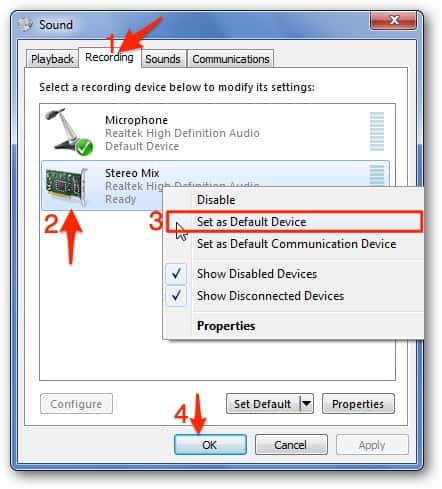 Step 6: Next, you've to add the sound effects or music to the app that you would like to play through your mic
Step 7: Finally, enjoy the music through your mic!
However, the installation and enabling-process of certain applications may differ. You need to check the tutorial before installing such software. Now let's start with the list of the best apps to play music through mic in Windows 10.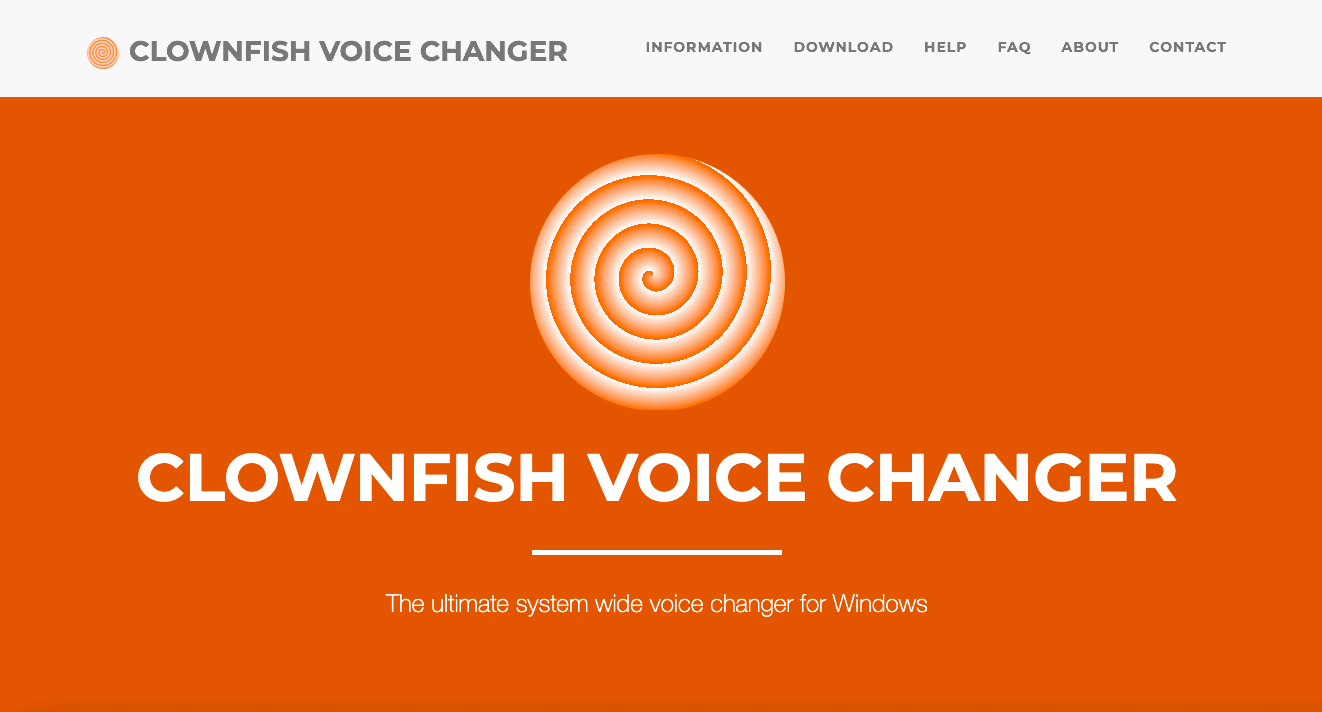 This audio processing application offers numerous solutions when it comes to changing your voice. From alien to robotic, baby, fast normal, clone & atari game, male, female, radio- all these effects are available in this software. You can either go for the free version or get the paid one to have premium features.
Moreover, you can use this application with other apps like Discord, Mumble, Skype, Teamspeak, Viber, Hangouts, etc. Clownfish also offers you an easy way to play youtube music directly on your mic.
2. MorphVox [Free & Paid]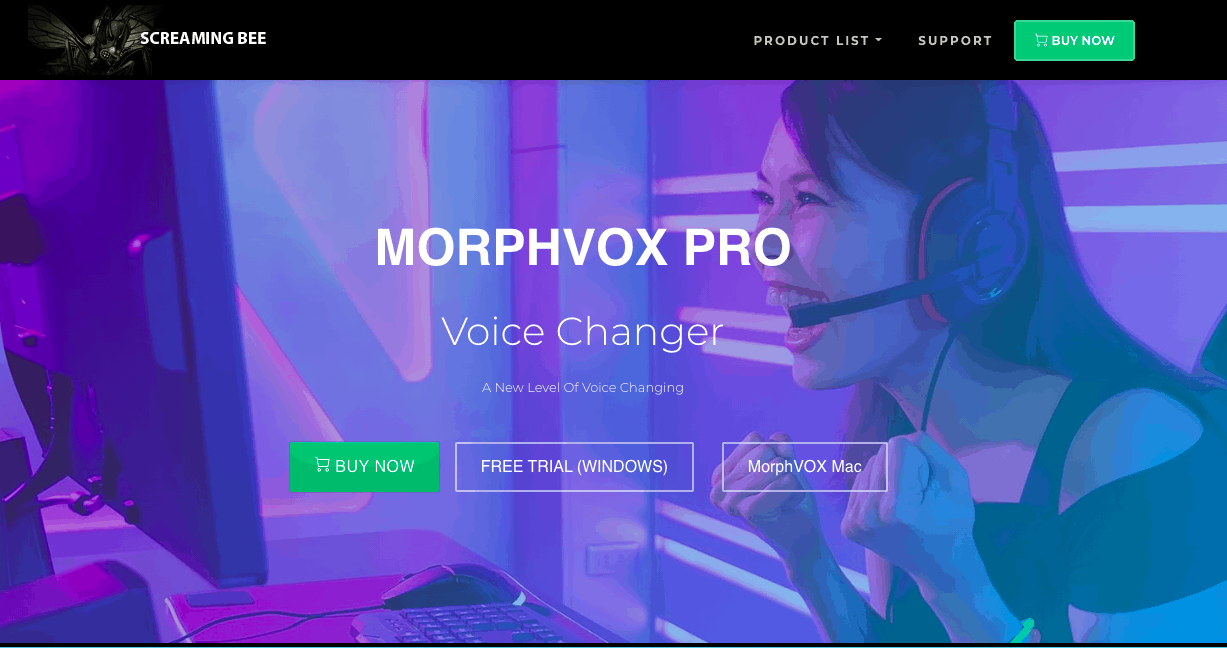 MorphVox is another voice application with a plethora of useful features. It has both free and paid versions. MorphVox allows you to play different sound effects and, of course, music through your mic easily. Though its free version works completely fine, you still can have the paid version to make the most of this app.
While using the paid version, you can access advanced features like voice changer or text to speech. The voice changer is meant to make your voice sound different while speaking through the mic. Also, the text to speech option to fetch a sound effect like a translator is reading the page. The installation process is quite easy; you only need to download it and run the setup file to install it. Next, you're good to go with playing music through your mic.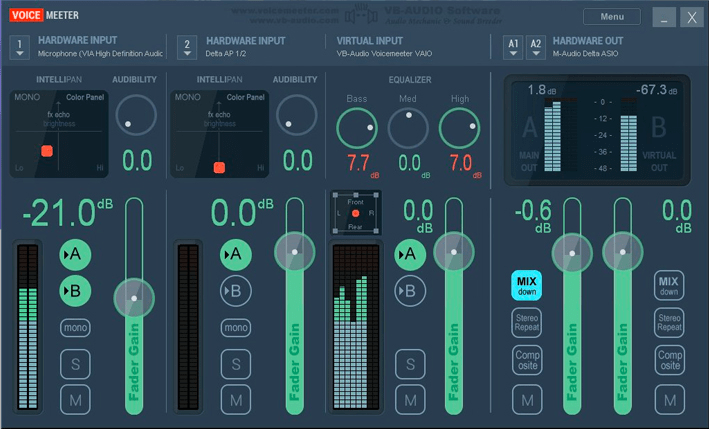 This is one of the most-used apps to play music through your Microphone. It comes with an amazing user-interface and allows the users to set their own PC Soundboard along with shortcuts to play the music. This is one of the best features which VoiceMeeter offers. Now have a look at the installation guide of this app to ensure you can play music smoothly through your mic while using this one.
Step 1: Click here to download VoiceMeeter and Soundboard first as per your system configuration
Step 2: Next, press Ctrl+Shift+Esc to open the Task Manager and move on to the Startup tab
Step 3: Now, you need to find VoiceMeeter and Soundboard both in order to change the status into Enabled for each
Step 4: After that, you have to enable the VoiceMeeter input and output both and set the input of the same as the output of the Soundboard
Step 5: Now, select your mic as your hardware input and speaker as the output
Step 6: Finally, ensure that the game is recognizing the VoiceMeeter out as the input device.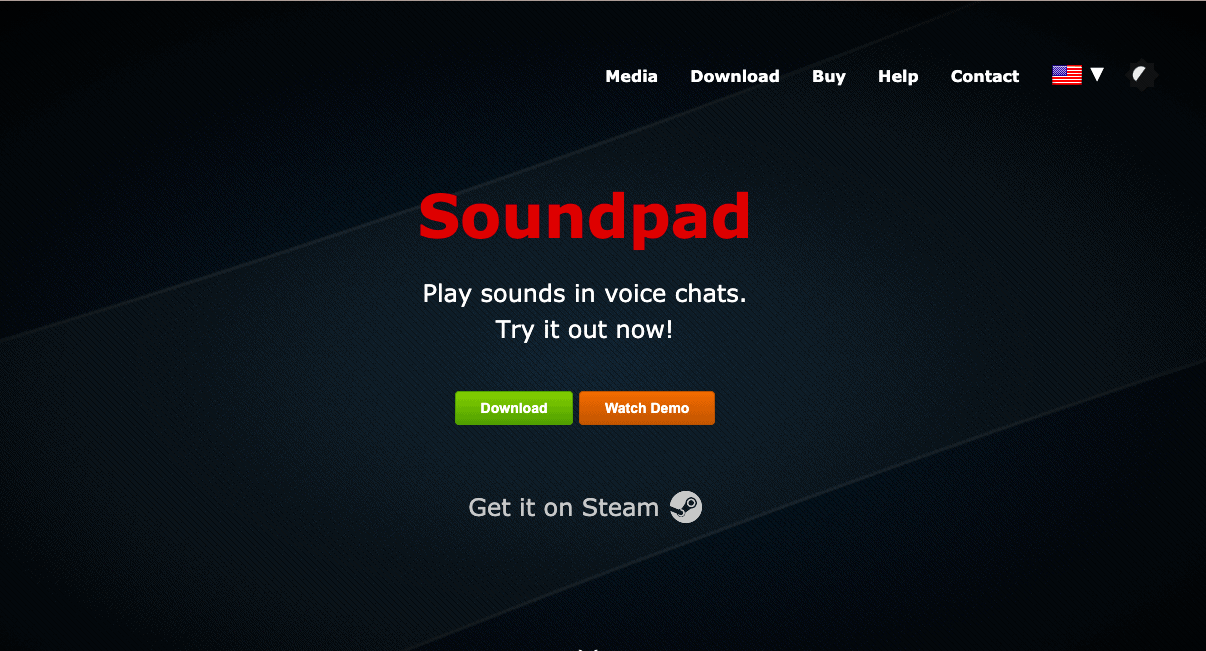 Next comes Soundpad on our list. This voice application may charge a few bucks to render services, but it is completely worth it as you can do a lot of stuff with Soundpad. You can download this application from Steam. The app UI is amazing. It lets you set hotkeys for easy access to your playlist.
Moreover, the application allows you to create a playlist. Shortcut key combinations like Ctrl+Enter are pretty convenient to use when it comes to finding songs. However, before you invest in this application, ensure to run the free version of the software so that you can confirm whether it is perfectly suitable for your requirements or not.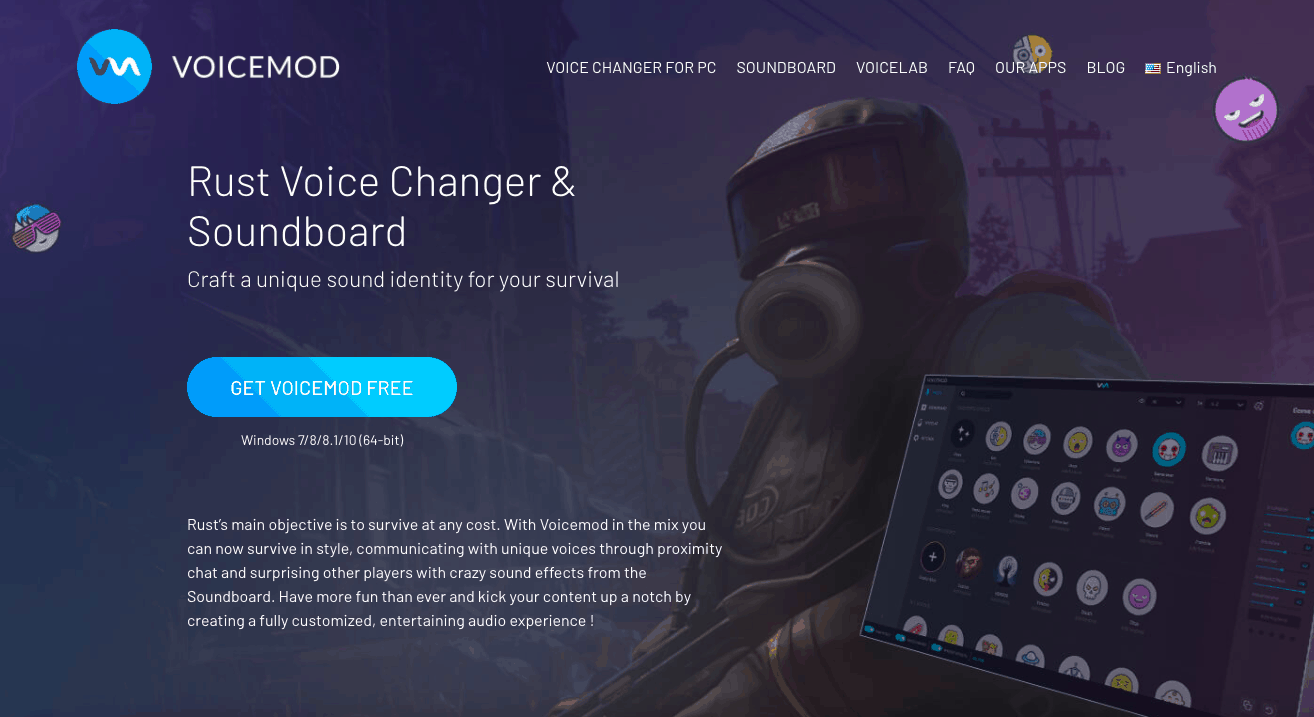 Have you ever seen streamers with 'cringy' sound effects coming from the mic? Well, if you've seen and loved it, the Rust Soundboard is for you. This software lets you generate wired and humorous sounds through your mic. Rust Soundboard holds a collection of such types of sounds. Starting from squeaky to metal screw, door sound, spring loading, etc. – you can find a set of variations in this app.
Alongside, it is quite easy to use and provides a good user experience. You must keep it updated to get new features and additions from time to time.
That's all! Now you know how to play music through mic. It's time to download a suitable audio processing application and start your mixing.