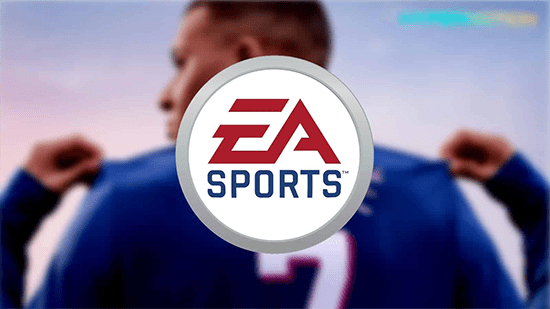 Playing a game with your buddies and got stuck?
EA is known for its disoriented servers that created issues for game lovers. Regular gamers are familiar with these errors in electronic arts(EA). The connection error in EA is nothing new. The server error has always been there, but you can resolve it simply by following a few steps:
"Unable to connect to EA servers at this time" or" "You lost your connection to the EA server" are the two common messages that you often get when there is a connection error in EA.
Keep reading the article, and you will be able to resolve the issue on your own!
Let's discuss why we get the message "Unable to Connect to EA Servers."
What Causes Unable to Connect to EA Servers
Commonly this error is due to the EA server being down, and you can do nothing about it and wait for the fixation of the server.
If that's not the case, you can check your internet connection, or you can check if the network is not fluctuating or slow or if you are in a high-speed networks zone.
The error might also occur when you launch a game. Your computer may not be able sometimes to access the origin of the game server. The issue might be with your account. It may have numerous users attempting to connect to the servers simultaneously.
Many times, it's more of a recurring issue every time they restart an EA game, while for a few processors, it comes and goes.
Regardless, an inability to connect with EA's online servers. Thus in this guide, we aim to show how you can fix when you're unable to connect to EA servers. Moreover, these steps cater to whichever device you can face these issues in any gadget. After each step, try restarting the game application to see whether it's resolved.
There are many other reasons we get this error. Let's focus on how to resolve it.
Essential Ways to Fix Unable to Connect to EA Servers
1. Restart the Game Application
It is a no-brainer but a proven way to fix the error for many gamers who face connectivity issues. Restart the game to avoid any connectivity issue or interference, or whatever was stopping the game from connecting. To restart the game, exit the game entirely and open it again.
If you are playing on PS4 presently, hold the PS button on your controller, a quick menu will pop up, select the close application, and start the game again.
If you are playing on Xbox One, go to the home dashboard, hover over the game tile manually, quit the game, and start a new game.
If you are on PC, simply close the application and start it again.
2. Reboot Your PC or Restart Game Console
Mainly an essential reboot speeds up your device and solves various technical issues; when you turn off your game console or PC, the RAM usage gets cleared up automatically. Sometimes, if we are working on the PC for a long time, many apps and multiple backgrounds run in the background, slowing down the device. When you perform this, you can resolve most of the connectivity issues.
The need to reboot your PC. Rebooting is always an effective and fast process to avoid connectivity issues. With rebooting, all the unnecessary background activities on your PC are closed. It helps you free up the RAM so that applications work better and fast.
If you want to restart the PC, simply click on the start menu, click on the Windows Tab, click on the power button, and select restart
If you want to reboot your PC, follow these simple steps. With these steps, you will identify the problem and solve it.
Firstly, check whether you are logged in with an Admin user on your PC.
Click on the search button at the bottom left corner search "msconfig" and open the system configuration app
Next, select Services from the top bar, tick the box next to Hide all Microsoft services, then click Disable all.
Next, open the Task Manager. From the top bar, you can select Startup and click on Open Task Manager.
In the Task Manager section, you'll find the running applications in the background. Now, select an app that you rarely use or feel might interfere with your EA game connection, and click the Disable button. Please repeat this step with any applications required to end; you can do it on all the other apps.
Once you have done that, close the Task Manager and click OK on the System Configuration page.
Now, Restart your PC.
After finishing the steps mentioned above, your PC only runs the necessary programs by default. In the case at any point you find an error while performing the reboot, you can always contact Microsoft Support.
3. Clear Cache on Your PC/Console
Removing cache is one of the effective methods when it comes to solving minor issues with your device. Let's know what the cache file is. They appear every time you interact with a game or console or in the background process. It helps us multitask and remember our activities, but if we keep the cache files for a more extended period, they hamper the device's speed or play a game. Cleaning it regularly doesn't cause any harm to the device. It helps speed up the process
4. Turn Off any VPN and Disable the Antivirus and Firewall on your PC
Online Gamers use VPN during their online gaming session. It is done to have a safer online gaming experience. Sometimes free VPNs do not function optimally. Other times VPNs do not interfere with their connectivity. The free ones slow down or reduce your internet speed which attracts connectivity issues to EA servers.
The advice here is to turn off your VPN and reboot the game. If the issue reoccurs, find another VPN option that does not hamper your experience.
Another way to enhance your experience is to disable your antivirus or firewall protection temporarily. A Firewall reduces your internet speed and stops specific data or info from going out of online applications. To improve your gaming experience, you may disable the firewall for a particular application. Let's talk about how to disable antivirus or firewall protection.
Go to the search bar, open virus, and threat protection, select managed providers, go to Antivirus and Firewall setting Firewall settings, click on turn off the firewall under Windows firewall.
If disabling the Firewall managed to rectify the issue, we suggest turning the firewall back on and allow the app permission to bypass the firewall. The easiest way to do this is to click the search button, type and search" "Allow any app or feature through Windows Defender Firewall," then go to the Change settings. Next, on the long list of programs, look for your EA game application and Origin. Once you've found the app select the three boxes to allow the app access to the network without being blocked by the Firewall.
Ensure to turn your firewall back on after temporarily disabling it through the same previous steps to protect your PC.
5. Check the Game Server Status
The EA servers have massive users simultaneously, be it a Launch day of a particular game or a release of new content. With the number of users overloaded, the servers couldn't perform smoothly. It is a temporary issue that gets resolved within an hour. In most of the connectivity issues, your go-to option should be either to restart the game or to reconnect to EA service a few times
6. Check for Updates for the Game
You must update any game, software, or device to the latest versions for the best performance. If they are well updated, they can connect to the online servers and engage in online gaming smoothly. It is essential to update the app. It fixes the bugs and resolves technical issues. By default, the game's design is so that it updates on its own automatically. For any difficulty, you may update your game manually.
In the Origin application, where your EA games are located, right-click the game you wish to update, then select Check for Update. For any available update, you can proceed to install it.
7. Check for System Software Updates for Your Console
If an update is available on your console, it will automatically download, and a dropbox will appear to begin the installation. While installing, you won't play online games or connect to any servers. It is always advisable to update your consoles to resolve many technical issues and fix bugs present in the system.
If the notifications do not appear due to any glitch, the automatic update system is not working. Make sure to update your console manually and avoid network connectivity problems.
8. Check the Date & Time Settings
It is a typical setting, but we often tend to ignore it most of the time. Yes, date and time affect your connection with EA servers. You need to keep yourPC'ss date and time similar to the EA servers, If they are different from the online security response and you cannot connect to the EA servers. EA games succeed the date and time as set on your PC. Simply check at the bottom right corner of your screen whether the date and time are correct. Ensure that the Date & Time are automatically set rather than manually set.
9. Check if the Game still Supports Online Gameplay
EA ends support for the game's online features and access to online servers for older games to create room for new games, with more active users to accommodate. Thus, if you have trouble connecting to online servers from your relative old EA game, you can do a quick check at the EA website if your game is still supported.
Go to EA's Online Service Updates page, then look for the game you're facing issues connecting online, using its first letter, under Product Title.
If you do find your game on the list, it'll show you which of its online features are no more available
10. Try Logging into Your EA Account on Another Platform/Game
When you log in from your account and restrict you from connecting to EA servers, you can quickly contact customer care support. They will help you to resolve the issue.
If the particular EA game has a web or companion app on PC or a mobile app on your phone, try logging in with the same EA account. For instance, the game has a companion app on PC, Android, and IOS devices for FIFA. Try logging on to one of these applications. If you can't successfully log in here either, the EA servers might be temporarily down.
11. Try logging in to a different EA Game ("test game") with the same account
If you can't connect to EA servers while playing NBA Live, try logging in with the same account but on Apex Legends instead. Through this method, if you managed to connect to EA servers on the "test game," this might indicate an error with the online EA servers for the initial game. Otherwise, If you can't log in to both, this states an issue with your account or the network.
12. Test your Internet Speed and Ping Times
The online game requires a high-speed internet connection. It needs to be fast and stable. It is advisable to have an internet speed of around 3 MBPS download speed, and 1 MBPS upload speed to enjoy online gaming.
Another equally important is the ping times, which also correspond to the latency of your internet connection. Hence, you should aim for lower ping times, ideally less than 150ms, for low latency and sufficient response times. Even though you have high download and upload speeds, you could still have awful ping times.
With that, if the issue reoccurs, check the internet connection, do speed tests, and contact your Internet Service Provider to fix your internet speeds and stability. There may even be an issue with your router, so your ISP should look at it quickly.
a. Temporarily Use Internet from a Mobile Hotspot on Your Phone
Use a mobile hotspot from your phone. Given that you have mobile internet, you can use any phone as a source of WiFi, as each phone comes with tethering capabilities. Using your mobile hotspot does not enhance your online gaming experience as it is slower than WiFi and can scale your internet bill
b. Restart Your Router or Move Your Router Closer to the Console or PC
The low speed and disconnection is the result that you're" "unable to connect to EA servers. This step can improve your internet connection since you're doing a complete reboot on your router, where you're completely shutting it down to clear its cache/memory. Plus, the longer your router runs, not only will this memory accumulate, it'll begin to overheat as well. Thus, leaving it turned off for a while can help it cool down.
For this, turn off your internet router by pressing the power button and unplug it from the socket. Next, wait for about 20-30 seconds before plugging it back in and turning it back on again.
Moving on, You should also consider strategically situating the internet router closer to your Console/PC. It is because your WiFi signal can be restricted by wireless devices around your house, such as speakers, and mildly blocked by large solid objects such as Walls.
When your Console/PC is closer to your router, you'll immediately see a jump in the connection strength. Thus, it'll be less likely for you to be disconnected.
c. Change from WiFi Connection to Wired Connection with an Ethernet Cable
A wired connection to your internet router is always a better option, and it can be effective in preventing connection losses and other network issues. Avoid disconnections and low speed from EA's online servers. Wired connection helps you better internet speeds with little to no fluctuations.
It is because there are negligible interferences to the internet signals; hence, the connection remains stable and connected throughout your gaming session.
For this, you'll need an ethernet cable, which you plug onto your Console/PC's ethernet port and to the router
13. Reset Console to Factory Settings
The method can prove to help solve network connectivity issues, especially the "Unable to connect to EA server" error, as it'll revert all changes made to the network settings to their original. Thus, it'll start from scratch, obtaining info from the network, such as IP addresses and port settings. So it has the same effect as if you're clearing the console's network cache.
14. Wait Few Hours, then Try Restarting the Game and Connecting to EA Servers.
If there is a problem with either the game servers or console servers, contact EA to rectify the issue on their end. In most cases, within 1-4 hours, the Unable to connect to EA servers error should disappear on its own. Therefore, after a few hours, reboot your game and see if the connectivity error is still present. It takes about an hour to resolve the issue.
If the connectivity issue is still persistent, recheck the game servers and contact EA even after a day.
15. Contact EA for Technical Support
Unable to connect servers message pops up even if you have tried every way to remove the technical errors and connectivity issues. The last and the best option left is the contact is supported and get help. The live chat option is helpful though the option is available for only a few minutes.
How To have a live chat with the EA support team:
Firstly, go to the EA Contact Us page, search for your game and click on it.
A dialog box appears, choose the platform you're playing on, the topic of your problem, which in this case is Technical support, and your issue, that is Connectivity. Then, click the Select contact option button
Next, sign in to your EA account.
Next, you need to choose your support option, for which we would suggest going with the Live Chat option. Describe your issue, "Unable to connect to the EA server," and if you have screenshots, do attach them.
Finally, click Request Live Chat, and you can chat with a member of the EA support team within 25 minutes, where you can give a detailed description of your issue.
In Conclusion, we love online games, but we hate connectivity issues, technical errors, slow internet. We hope the steps mentioned above will help you to connect to the EA server issue, and you will be enjoying online games with your friends and family.