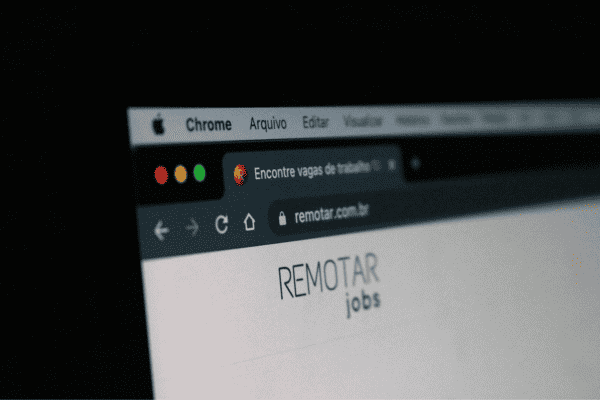 Domain name generators started in 1999, a little over a decade after the first domain name ever was registered. Because of the vastness of the world wide web, it's simply a challenge to come up with a solid domain name that hasn't been taken, feels distinctive, and gives off an air of credibility.
With over 200 million active websites in 2023, you'll want to use a name that is relevant to your industry and draws in visitors that are actually in your target market. Thankfully, domain name generators remain a highly useful and accessible tool to help you elevate your online presence and rank up in Google search results. It simply falls to how you utilize it.
What is a Domain Name Generator?
A domain name generator is a tool that automatically creates and organizes a list of domain names based on user input. Using artificial intelligence and collected resources from the web, the generator takes keywords from the user and then takes into account trends and available names. It will only sweep through names that are directly connected to or related to the keywords given by the user.
Some of the pillars of creating a good website are collecting relevant data and creating a clear concept to follow. It's also important to aim for localization so that you can improve user experience and target specific demographics. The domain name generator inherently takes all of these principles into account as it sifts through locally relevant options and helps to improve branding and market positioning. Different generators will have their own algorithms and extra features, but there are generators that automatically link you to domain registrars so that you can acquire the domain that you like right away.
Best Uses for a Domain Name Generator
There are many reasons you may want to use a domain name generator, but it's worth noting the best ways to use one. Considering how it is free to use, there's really no reason you shouldn't try it out and let it help you maximize your domain.
To Speed Up the Naming Process
You cannot discount the power of time tracking when it comes to productivity for your business. If you want to make sure that you are sticking to an efficient timetable and that you can track your progress, a domain name generator can help you speed up the brainstorming process effectively.
On top of that, it also already cuts down on the research you have to do when checking what domain names are appropriate and available. Since the tool already takes your keywords into account while checking for taken names to remove from the list, you no longer have to slog through manual searching and trial and error.
To Improve Online Visibility
If you're creating a domain in the first place, it's usually with the goal to create visibility and credibility online. With a domain name generator, you will be more capable of doing so with a great name. It provides legitimacy that leads to trust and brand recognition from the consumers that you are targeting. Plus, it also takes Google guidelines into account so that you are not using a name that is hard to search and won't rank up in search results.
It's really about hitting Google standards because we've hit a point where most people aren't memorizing URLs anymore. Instead, around 95% of smartphone users use local searches to find businesses. So, it's all about the algorithm.
To Find Relevant and Catchy Names
Branding is one of the most important factors in creating a business and marketing it digitally. This not only establishes your business and sets it apart from other competitors, but it can be the very thing that helps you sustain your business for the long run.
Since you can input keywords of your choice into a domain name generator, you can get a proper domain that is directly related to your brand name, tone, services offered, and localization.
How to Use a Domain Name Generator
The beauty of using a domain name generator is that it is very simple and unintimidating. Once you find a trustworthy tool, you simply have to input your keyword and wait for results. Often, it shouldn't take more than a minute to get your results.
As long as you already have a few starting keywords in mind, you'll have no problem typing them into the input field or search bar. From there, you simply have to check out the generated list and see which one you like. A good generator will even give you suggested social media handles to link your socials with your domain.
It's important to employ intent SEO when going through this process, as standing out online isn't just about getting a domain name that fits the bill. You have to consider how your domain name and content create a story that shapes the consumer experience.