Do you need a brand new WordPress website or a redesign of an old one? Do not expect that developers will immediately understand your idea and release the finished product. Web designers, front-end developers, and other members of the team cannot immediately offer a cool solution and guess what exactly you need. Therefore, try to specify exactly what you want to get in the end, tell the developer who you are, and who your customers are since no one knows your business better than you.
Below you will find the questions to the WordPress development company that we encourage you to ask in advance. Having received the answers that will meet your expectations, you can proceed to the discussion of the project.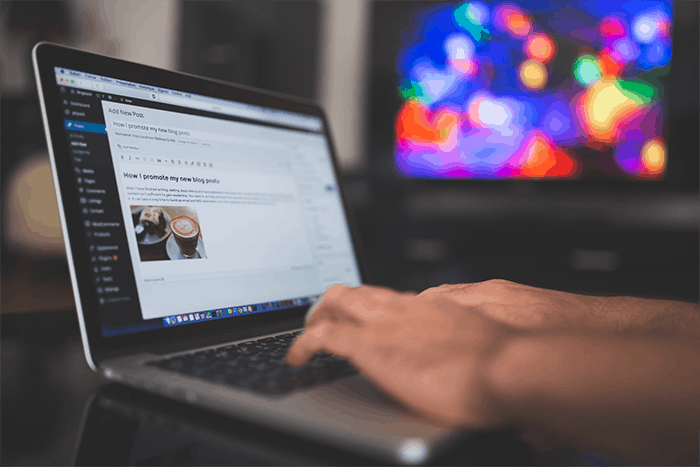 Introductory Questions When You Get Acquainted with a Development Company
According to research, the average lifetime of the top-200 marketing websites is 2.7 years. The site needs to be updated every 2-5 years by adding new functions, applying new technologies, updating the content. If you are looking for the company to implement all your ideas into life, answers to these five questions will show you the complete picture if this team is worth your trust:
How long have you been working on the market? – This question allows you to identify whether the company managed to survive in the highly-competitive market environment.
How many employees do you have? – Answer to this question will make it clear how many of them will work on your project, and whether they will be exclusively dedicated to you.
How many similar projects have you already performed? – The more projects there are in their arsenal, the better. We recommend you to consider cooperating with those companies that have already completed at least 100 projects. Take your time to check some of these websites.
What cooperation models do you offer? – If your project provides a long-term or large-scale collaboration, you may be interested in hiring dedicated teams or make blended teams. A few companies can fulfill this requirement.
Who can recommend your company? – Professional developers highly appreciate their customers and are always ready to show potential clients their portfolios. If they contain well-known companies and brands – this is a green light for further cooperation.
As soon as you feel confident about a certain company and ready to discuss the details of the project, do not hesitate to answer the below questions of the developer.
Obligatory Questions Related to the Project
The first thing that will surely interest a developer is who you are and what your business is. Get ready to discuss the strengths and weaknesses of your company as objectively as possible. You should tell about your type of activity, products, and services that you offer. Perhaps, you need a promo page (for this purpose you will be offered a separate solution), or an online store – then the developer also knows what to focus on.
The next step is to clarify all the details of the project:
Is there something important for the success of your site? Do you need a mobile version, the multilingual interface of wide image format?
Think of three things you can't imagine your website design without. What can make you say "Yes, this is exactly what we need!"
Name three things in the design that you think you could do without. Perhaps, you will change your priorities, but the developer needs to know what is important and what is less important to you.
Show the corporate colors of the company or what color palette do you think is the most preferable in design.
What is the deadline or exact date for completing your project? Perhaps, some things simply cannot be done efficiently in a short time, so the time also needs to be clarified.
Give examples of sites that you like. It will be good if you can name a few of them. The company should have a visual idea of what they should focus on. It will be good if you can tell what exactly attracted you to these sites and what you would like to see on your own.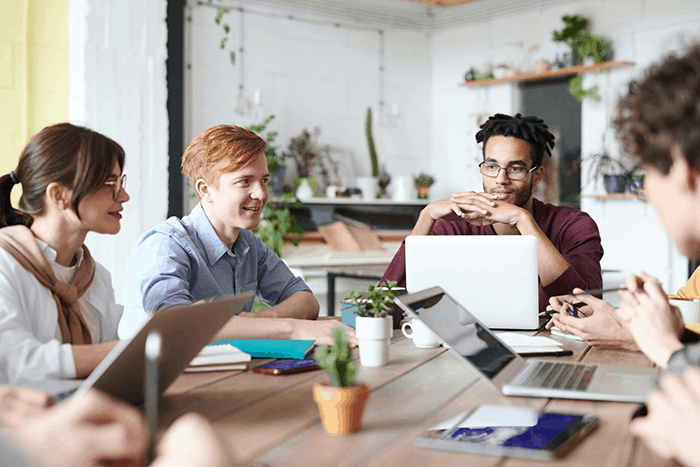 Additional Questions to a Development Company
In addition to all of the above, the performer may also ask:
Do you plan to update and fill the site with content yourself? (This requires a CMS).
Can you provide a ready-made logo and other graphic elements that you plan to use on the site?
Do you need a copywriter or are you planning to write texts yourself?
Do you have ready-made graphic images for the site or are you planning to entrust their search and selection to a designer?
What other things are important for your site to function properly? It usually includes having a forum or blog, subscribing to your news, the ability to log in, etc.
This is a short list of questions that you will encounter during the meeting with a developer. Most likely, you may be asked many more questions, but the ones that we have given above are basic and necessary in order not to waste anyone's time. The future of your project is not only in the hands of the developer but also in yours. The more involved you are, the better results you can get.
In Conclusion
The quality of your WordPress website majorly depends on who you entrust this task to. The selection of a performer and building a proper cooperation model will guarantee a good result. If your performer is a freelancer, it will be simply impossible to cope with all the tasks of the project alone without affecting the quality.
An experienced studio with a big number of specialists should be your priority. In this case, even if you do not have much time before the release of a future project, a group of professional developers will be able to easily and professionally implement all your requirements and wishes. Make your choice wisely and reasonably!