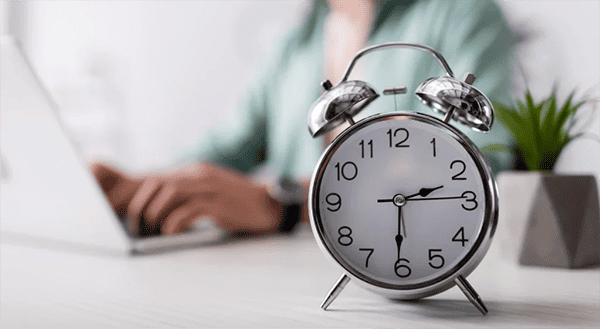 Ever felt like there's never enough time in the day? You're not alone. Time management is a crucial aspect of running a successful business or freelancing.
However, it's easier said than done. That's where time tracking comes in handy.
In this article, we'll explore the incredible benefits of time tracking and introduce you to Traqq, a powerful tool that can help you take your business productivity to new heights.
The Science Behind Time Tracking
Before we dive into the nitty-gritty of time tracking, let's take a moment to understand the science behind it. Two psychological phenomena come into play when we talk about the power of time tracking: Parkinson's Law and the Zeigarnik Effect.
First up, Parkinson's Law states that "work expands to fill the time available for its completion." In other words, if you have an entire day to finish a task, it's likely to take you the whole day to get it done, even if it's something you could have wrapped up in a couple of hours. Time tracking helps you set realistic expectations and deadlines for tasks.
Next, the Zeigarnik Effect is the idea that people remember uncompleted tasks better than completed ones. This phenomenon can lead to a nagging feeling that you've got too much on your plate and can't possibly finish it all. Time tracking can alleviate this mental load by providing a clear picture of what you've accomplished and what's still on your to-do list, helping you stay focused and efficient.
With a solid understanding of the science behind time tracking, we can now delve into how Traqq can help you implement these principles and supercharge your business's productivity.
The Perks of Time Tracking for Freelancers: Unlocking Your Full Potential
Freelancing can be a double-edged sword. On one hand, you're your own boss, and you've got the freedom to work whenever and wherever you want. On the other hand, managing your time effectively can be a challenge when there's no one looking over your shoulder. That's where time tracking for freelancers comes into play.
You might be thinking, "Do I really need a time tracker for freelancers? I'm already juggling multiple clients and projects!" The answer is a resounding yes, and here's why:
Keep track of billable hours
As a freelancer, time is money. Tracking your time accurately is crucial for creating invoices that reflect the hard work you've put into a project. With a time tracker for freelancers, you can confidently bill clients for every minute spent working on their projects, ensuring you get paid fairly for your efforts.
Enhance productivity
We've all been there – one minute you're working on a project, and the next, you're lost in a YouTube rabbit hole. Time tracking helps you stay accountable and focused, pushing you to make the most of your work hours. Plus, it gives you valuable insights into how long tasks take, helping you set more realistic deadlines and manage your workload effectively.
Discover your peak performance hours
Not everyone's a morning person, and that's totally fine! With time tracking, you can identify when you're most productive during the day and schedule your most challenging tasks for those high-energy periods. By working smarter, not harder, you'll be well on your way to freelance success.
Achieve a better work-life balance
When you're a freelancer, the line between work and personal life can get blurry. Time tracking for freelancers helps you set boundaries and ensure you're not overworking yourself. By keeping tabs on how much time you spend working, you can make a conscious effort to take breaks, unwind, and recharge your batteries – because, let's face it, burnout is no fun.
Measure your progress and growth
Time tracking isn't just about staying on top of your schedule; it's also a fantastic way to monitor your professional development. By analyzing your time tracking data, you can identify areas for improvement and set goals to level up your skills and boost your earning potential.
In a nutshell, time tracking for freelancers is the secret sauce for unlocking your full potential and making the most of your flexible work life.
So, why not give it a shot? With a reliable time tracker for freelancers at your side, you'll be amazed at what you can achieve.
Benefits of Time Tracking for Businesses
Let's cut to the chase: time tracking is a game-changer for businesses. When you use a time tracker like Traqq, you'll see a boost in productivity and efficiency across the board. Here's how:
Increased productivity and efficiency: As the saying goes, "what gets measured, gets managed." By tracking time spent on tasks, you and your team become more aware of how you're using your time. This heightened awareness leads to better time allocation helping you squeeze the most out of your workday.
Improved time management and prioritization: With time tracking data in hand, you can quickly identify which tasks consume too much time or aren't worth the effort. This information empowers you to prioritize more effectively and delegate tasks more efficiently, leading to a well-oiled machine of a team.
Enhanced team communication and collaboration: A comprehensive time tracking system like Traqq helps you keep tabs on your team's progress and identify any bottlenecks or communication gaps. This knowledge enables you to address issues proactively and streamline your team's workflow.
Accurate invoicing and payroll management: Time tracking isn't just for productivity; it's also a lifesaver when it comes to invoicing, and payroll. With accurate records of hours worked, you can create more precise invoices for clients and ensure your employees are paid fairly for their time and effort.
Implementing Traqq in Your Business
Now that you know the incredible benefits of time tracking, let's talk about how you can bring Traqq on board and level up your business productivity.
Getting started with Traqq's time tracking is a breeze. Sign up for an account, add your team members, and create projects with associated tasks. Voila! You're ready to track time and supercharge your productivity.
While Traqq is user friendly, it's essential to ensure your team members understand how to use it. Provide training sessions and create resources like FAQs or video tutorials to help your employees get the hang of Traqq.
To get the most out of your time tracking efforts, it's crucial to set some ground rules. Establish best practices, such as setting realistic deadlines, encouraging regular breaks and promoting a healthy work-life balance.
Conclusion
In conclusion, whether you're running a business or navigating the world of freelancing, time tracking is the secret weapon you need in your productivity arsenal. By harnessing the power of a time tracker like Traqq, you can stay focused, efficiently manage your workload, and achieve the elusive work-life balance we all crave.
At the end of the day, it's all about working smarter and not just harder. Time tracking allows you to gain insight into your work habits, helping you make informed decisions that can transform the way you approach your professional life. So, why wait? Embrace the power of time tracking and watch your productivity soar to new heights.