It's quite easy to save single photos from Instagram, but when it comes to video, the platform does not offer any options to save it directly to your smartphone. But there are actually a few workarounds that you can use to record a video from Instagram. Here we have prepared a complete guide on how to record a video from Instagram. Scroll through to learn all the easy hacks.
4 Easy Ways to Record Videos From Instagram
Here we have provided 4 effective methods to record videos from Instagram. Scroll down and have a look.
Method 1: Save Instagram Posts to Your Collections
Saving Instagram videos to your collections is not similar to recording a video from the platform. But if you need the video only to watch later, then this option can be a fruitful one for you. All you got to do is to save the video to your Instagram Collections. Then, you can watch it any time by logging in to your profile. You can follow the steps below,
As you find a video on your Instagram feed, click on the Save icon at the right bottom of the post.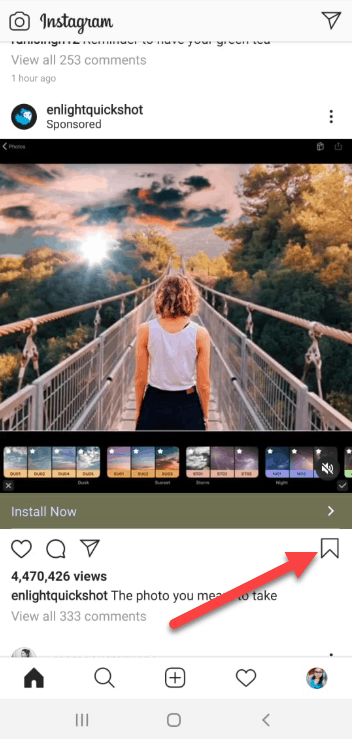 Once you click the save icon, it will be saved on the Saved page of your Instagram profile.
If you want to view the post later-
Go to your Profile page first and then from the top right corner tap on the hamburger icon.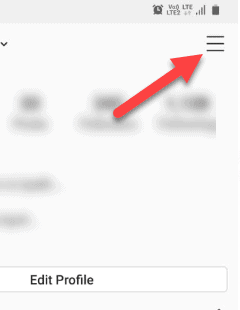 From there, click on the Save button there. Now you can find the video right there.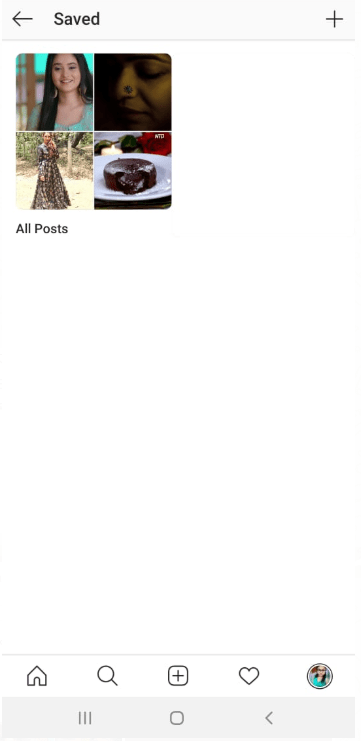 Method 2: Record Instagram Stories Manually
Instagram does not have any options to save the videos you find on your feed or other users' stories. You can still record videos by screen recording simply.
If you are an iOS user, then you already have the screen recording option built-in on your smartphone. Follow the steps below to record Instagram videos on your iPhone,
Step 1: At first Swipe up from the bottom of your iPhone to open the Control Center.
Step 2: Now, tap on the round Record button.
Step 3: Then, select the Start Recording option there.
Step 4: There will be a three seconds countdown before your iPhone starts recording the screen.
Step 5: Now, open your Instagram feed from your smartphone and start playing the video. The recording process will run in the background.
Step 6: Once the video is finished, go back to the Control Center again.
Step 7: Finally, tap on the red Record button to stop recording.
If you are an Android user, then the process of screen-recording is not so straightforward for you. Since Android does not have the built-in screen recording feature yet you need to download an additional application on your phone.
Choose any of the following screen recording applications on Android and get your job done.
AZ Recorder
YouTube Gaming
RecMe
DU Recorder
ScreenCam
Method 3: Save Instagram Videos by Using an Additional Application
There are various applications in the market that allow you to download Instagram stories and videos on your feed. Using these applications, you can easily download videos and share them or view some other time. Here we have provided a list of Android and iOS applications that allow you to do so.
1. Story Saver for Instagram- Downloader & Repost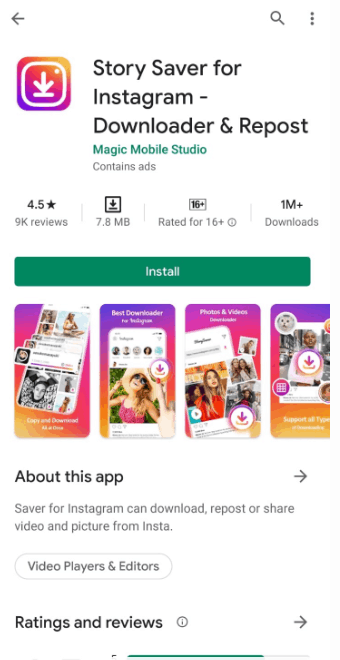 If you are an Android user, then you can easily use this application to record Instagram videos. You can easily get this free application from Google Play Store. Download and Install the application on your Android Smartphone. Then, follow the on-screen command to use the app to download Instagram videos using the application. The application interface is pretty intuitive and easy to use.
2. Story Reposter for Instagram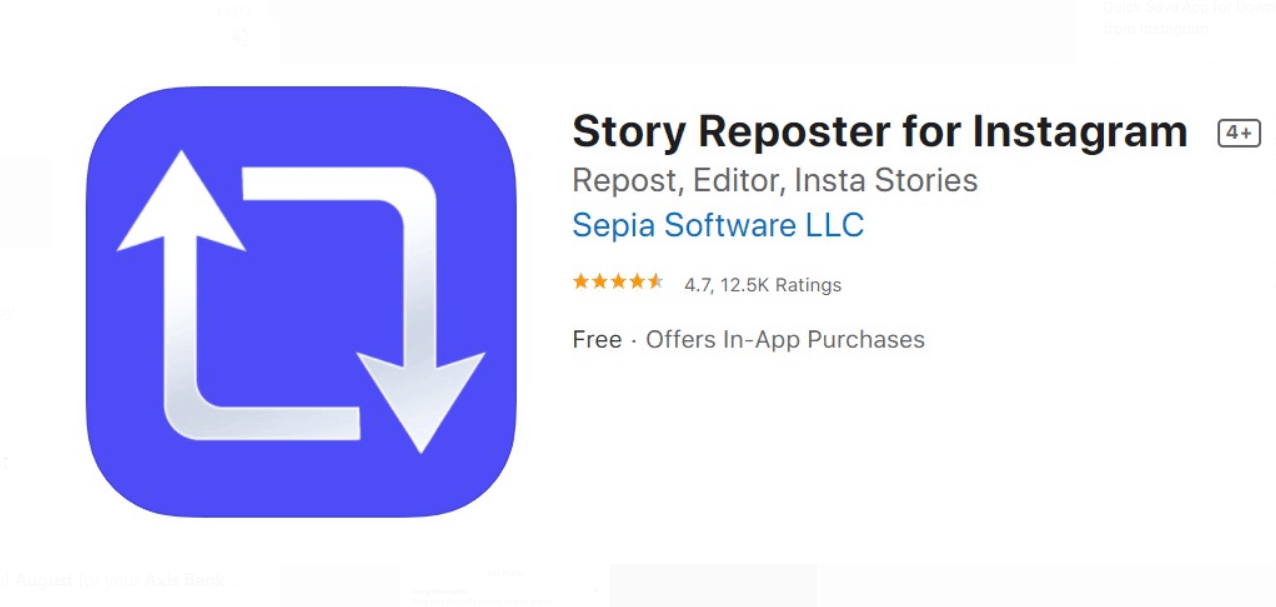 This application is available for iOS users only. You can easily get the app from the App Store for your iPhone and iPad. Story Reposter for Instagram allows you to repost photos & videos for Instagram. Not only that, but the application also lets you Regram videos & give credit. The application is available at a monthly subscription plan of $4.99. Additionally, it offers a trial period of 3-days if you don't like the app, you can easily unsubscribe at any time.
3. Quicksave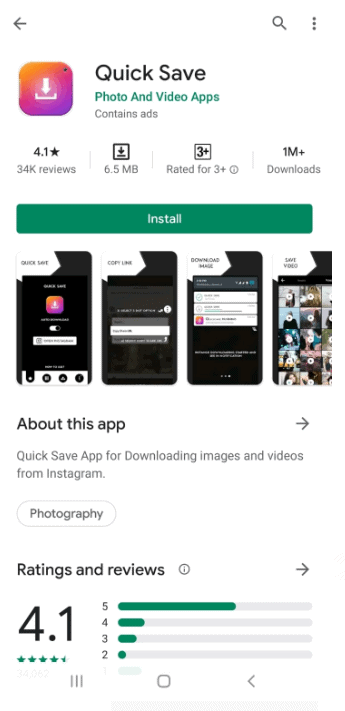 Quicksave is another useful application that you can consider downloading if you are an Android user. The application is available on Google Play Store for free. All you need to do is download and install the app on your Android smartphone. Then, open your Instagram profile. Copy the link of the video from your feed or stories. After that, open the application, paste the link, and start downloading.
Method 4: Use a Web Downloader to Save Instagram Videos
There are a handful of web downloaders available that you can use to record videos from Instagram. Web downloader will be your best option if you don't want to install any additional application on your smartphone. Here we have made a list of Instagram video downloader websites so that you can choose the right one.
This website offers you the easiest option to record Instagram videos from feed and stories. Follow the steps below and learn how to record videos from Instagram.
Step 1: Firstly, open the website from your web browser
Step 2: Now, login to your Insta profile and locate the video you want to download.

Step 3: Then, click on three dots at the top right corner of the video
Step 4: Now, from the given options click on Copy Link
Step 5: Then, come to the website and paste the URL at the address bar
Step 6: After that, click on the download button and wait until the downloading process finishes.
Step 7: Finally, save the video file on your computer.
Note: To download Insta stories, you can simply paste the Username at the address bar and follow the same downloading process.
Another excellent web downloader you can use to record videos from Instagram is Savefromweb. With one of the most simplified user interfaces, the website allows you to download Instagram photos, videos, stories seamlessly on your computer. Here is how you can use the platform to record videos from Instagram,
Step 1: First, log in to your Instagram account and find out the exact video you want to download.
Step 2: Now, select the video and copy the video URL from there
Step 3: After that hover back to Savefromweb.com
Step 4: Then, at the address bar available paste the video link and press the download button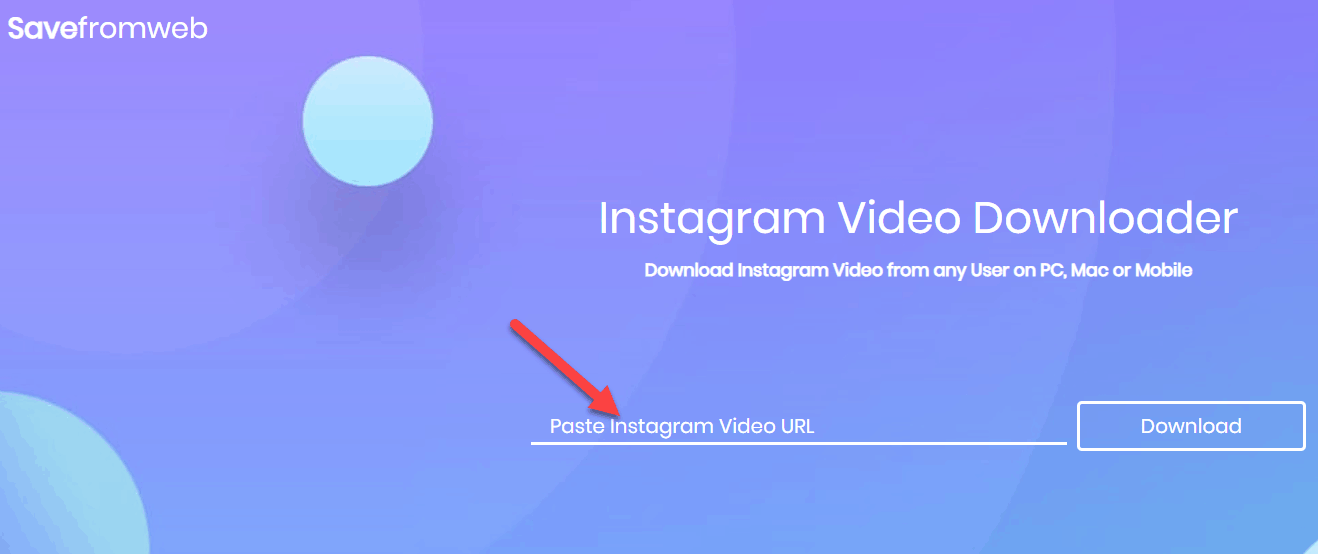 Step 5: Finally, wait until the process finishes and then save the video file on your computer.
Conclusion
Whenever you need to download a video or a story posted by someone else, it's better to ask for their permission. Especially, if you need to repost those contents from your Instagram account, not offering the credit to the actual owner may push you to some unavoidable situation. However, now you know how to record videos from Instagram easily by using the above-mentioned processes.