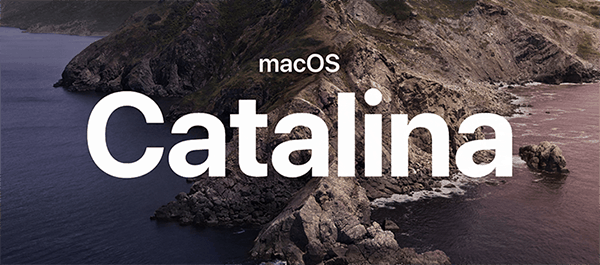 If you are experiencing errors or problems with your macOS, you do not have to wait for Apple to release updates to fix them. The good thing is that most of the issues are quite easy to solve. We have created this quick guide to take you through common macOS Catalina issues and how you can fix them.
Common macOS Catalina Issues & How to Fix Them
Application problems
Most mac users experience application problems with macOS Catalina, where some of the older applications don't work well. Well, you can try to update the mac applications to newer versions. Try to find out if there is a new version of the apps causing you trouble and upgrade.
File access problems
Apple changed file access with macOS Catalina as part of security enhancement. When you open a new application, you will require giving access to files and folders. Now, you may deny or allow the application access but later change your mind. In the dock of your Mac, click on System Preferences, then Security and Privacy. Next, in the left pane, click on Files, and a folder with a list of apps will pop out. Click on the application and make the intended changes. Finally, restart the application to ensure that the changes take effect.
Mac running slow
Your Mac may run slower after installing macOS Catalina due to factors like the system, storage, or the installed applications. Now, you may not know the exact reason why mac is slow, but there are several ways to try and solve the problem. First, restart the system to see if it improves. Your disk could also be running low. In this case, you can also clean up your Mac to create more storage by deleting junk files, unnecessary applications, and folders. A good mac cleaner will help you do this without much of a hassle.
You can also opt for cloud storage or transfer some data to an external disc. Also, try and reduce the number of applications that launch when you start up your device, and this will increase the speed of your Mac. Your Mac could also be running slow, given that the hardware features can't run Catalina at optimal speed. In this case, you will have to downgrade your macOS.
Bluetooth problems
Bluetooth peripherals and accessories not connecting to macOS Catalina is another common issue. First, remove the Bluetooth device then try to pair it again. On the upper right corner of your screen, click the Bluetooth icon and launch the Bluetooth preferences. Click on the Bluetooth device has a problem, delete it and try pairing it again. If this does not work, open the finder search and click on 'Go'. Click 'Go to Folder' and type /Library/Preferences. You will see a file titled com.apple.Bluetooth.plist. Delete it to and restart your Mac. Try to re-pair the Bluetooth device and hopefully it works.
Installation problems
Many users are also having issues with macOS Catalina installation. At times downloads can fail owing to network and server issues. So, try downloading again. Sometimes the Apple servers could have been jammed up by many people trying to download the upgrade at the same time. Make sure you have created adequate storage in your Mac and ensure that your network is OK. The installation error could also be a result of a downloaded corrupted file. Go to the finder menu, search for Install macOS 10.15 file and delete it. Reboot your system and try downloading the macOS Catalina installation files again.
Wrap up
These are just but a few common macOS Catalina problems bugging many users. We hope some of the tips will help you solve some of them on your own. If you encounter a macOS Catalina issue that you cannot solve, then you can always seek professional help.
Author Bio- Being featured in some of the most-read digital magazines worldwide, Jason Mardo makes up for the perfect example of a lifestyle enriched with professionalism. His contribution at Outreach Monks as the senior editor is giving chills to the content team.