With AI tools gaining more popularity nowadays, there is a wrong idea that the art of words is dying. This is not true. Just check freelance platforms, and you'll see enormous competition among writers. Content writers are still in demand because they help businesses grow. The question is, where can one start a content writing career? Check the answer from our experts in the article below. 
Best Places for Hiring Freelance Content Writers
1. Skillhub
Why do we put Skillhub on the top? Because Skillhub, like no other, understands the importance of a career in one's life. A community of professional resume writers, Skillhub pros aim to support their colleagues, like content writers, with the necessary knowledge to achieve their career goals. What can a fellow writer find on Skillhub? 
Get a job-winning and bot-beating resume and cover letter to start a content writing career;

 

Join the Skillhub community of resume writers to bring your writing proficiency to a brand new level; 

 

Read a Skillhub blog to learn more

content writing tips

and get advice on landing a content writing job with a proper resume and cover letter.

 
2. Upwork
Now, this platform is truly a Mecca for those who want to stay away from 9-to-5 jobs and annoying colleagues. Because of COVID-19, working remotely has become a new normal, making freelance careers even more popular. The downside of joining Upwork, however, is harsh competition. Because the platform is so easy to reach, the number of those who want to start a content writing career on Upwork is enormous.  
Meanwhile, Upwork connects you to employers from all corners of the world. To attract your first customer, make sure to download your portfolio and be thorough with the skills description. Also, if you've got testimonials to boast about – do it in a special profile section.  
3. Fiverr
Due to easy-to-join politics, this platform is popular among content writing beginners. The best part is that one can post an article for sale. Yeap, you might not have a customer already, but you have a product that someone might need. 
The only downside of the platform (apart from growing competition) is that the prices for content are lower compared to other platforms like Upwork. Nonetheless, Fiverr provides an excellent opportunity for beginners who want to show their work to the world, gain communication skills, and grow their first client portfolio. 
4. LinkedIn
Why is LinkedIn so important for content writers? Is it because it allows you to advertise yourself in the form of social media? Yes, it is true in one way. A starting content writer should consider LinkedIn when it comes to blogs.  
Think of LinkedIn as a peculiar form of your resume site. First, you can write a resume (your profile) and share it with others. Second, you've got an opportunity to share your expertise in the form of a blog to prove that the skills you're talking about are fundamental. 
5. PeoplePerHour
In some ways, this platform works like Upwork. PeoplePerHour is a freelance platform that unites professionals from various fields like illustration and drawing, web development, SEO, and others. Like other freelance platforms, PeoplePerHour has a 24/7 customer support team, a money-back guarantee, and can match customers with freelancers in a matter of seconds.  
This platform is less popular than Upwork, so the competition is lower, making it a perfect place to start a new career.  
Another perk is that you can put your work on sale and wait for customers to contact you in case they liked your texts.  
6. FlexJobs
If you´ve ever searched for a platform that helps with writing resumes, offers career consulting, and assists with the job search, you've found it! FlexJobs is like Udemy meets Upwork – but all in one place. You can find skills tests and remote courses, job ads, and career coaching sessions here.  
The platform offers jobs in various fields, starting with accounting and finishing – yes, you guessed it – copywriting. With all that said above, FlexJobs is a perfect place for content writers who are beginners and need to refine their skills.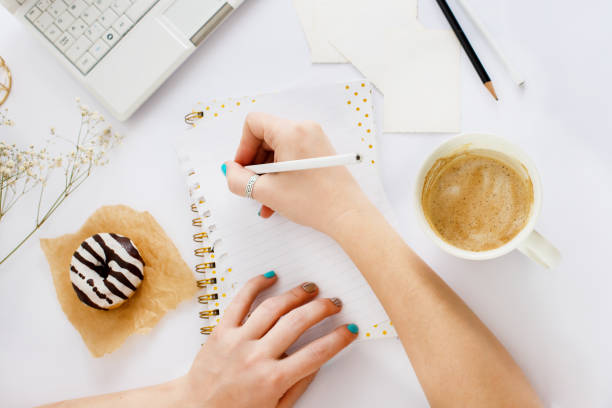 7. Textbroker
This platform is designed specially for writers. On Textbroker, you can find tons of job ads specified in copywriting, content writing, blog writing, and any other writing that comes to your mind. The downside? The platform is only for US writers.  
The platform boasts more than 80 thousand clients globally. There are no courses for beginners or career consulting; we advise Textbroker for US writers who have been in the industry enough and hence don't need third-party assistance.  
8. Express Writers
Founded by Julia McCoy in 2011, the platform combines a blog with numerous articles on writing tips and job ads. So, if you're new in the industry, start with Express Writers. Here, you can find advice on creating a career and later dive into getting your first job.  
The best part of the platform is that once you join it as a writing pro. You'll be a General, Expert, or Specialist writer. If your skills exceed the expectations of all mentioned categories, you'll get into the Authority Content group. The higher the level, the more money. A great motivation to boost your writing skills, right?  
9. Copyblogger
The last platform that closes our list offers content on improving content writing skills. Founded in 2006, Copyblogger is a pioneer among other content writing platforms. You won't find a job ad here, but you'll get the best advice on how to grow as an aspiring writer. Therefore, sign in for the platform and absorb the articles on modern writing from the finest in the industry. 
Final Thoughts
Writing will never get old as a service on the job market. Good writing fuels businesses and turns startups into titans. But starting as a content writer has pitfalls. Hence, choosing the proper platforms that give you advice and turn you into a professional with time is a must.  
We hope the article was helpful to you. Good luck!