Rapportive is an excellent contact plugin for Gmail, which will display a small bio and social links of the sender of the email. It was very useful at first, but after LinkedIn's acquisition, the app has been completely revamped to display only the LinkedIn profile details of the user. To some extent, the LinkedIn profile information will be useful, but other information and different social profile details would help us to know more about the person or the company. Full Contact for Gmail comes in handy with all those features and helps you build an excellent social profile for your email contacts. Here's how it works.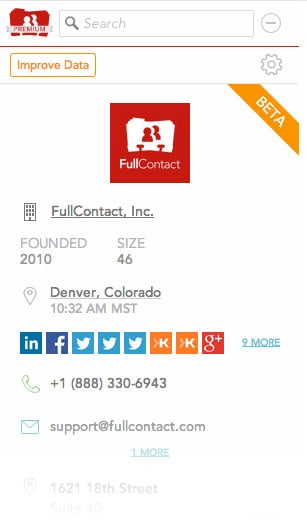 Full Contact for Gmail is a free browser plugin available for Chrome. There is also a premium plan available for enterprise users with more add-on features related to business. You can download the Full Contact for Gmail Plugin for your browser using the link at the end of this post. Once you complete the installation, the app will not show any icons in the front, but it will be running in the background. Just refresh your Gmail web account, if you've logged in already. Open any mail from your account, the app will automatically fetch all the related information of the sender.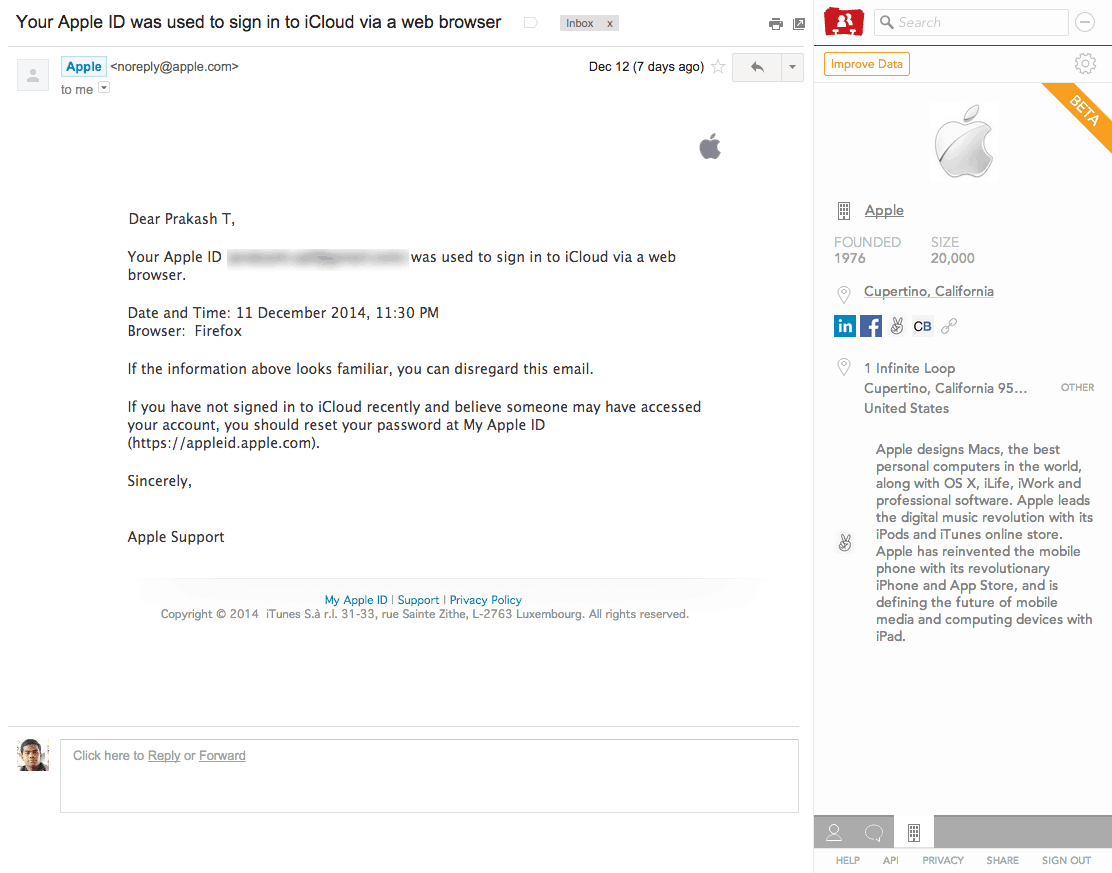 As shown in the screenshot above, all the information will be displayed in a sidebar. Following the company or sender's bio, the location of the sender and their social profile links will be displayed. If you've received an email from a company, their address and a short introduction will be available in that window. Google Hangouts will be available at the bottom of Window, which lets you start Hangouts with your contacts right from the application.

The Contact option at the bottom of the window will let you add tags and notes for that particular contact and let you save them in your Google contacts. Settings icon at the top of the window will let you customize the display preferences of a contact in your Gmail account. As of now, the Plugin is available only for Chrome and soon it will be available for Firefox and Safari browsers. Try Full Contact for Gmail in your Chrome browser and share your experience with us in the comments. Thanks for reading, do share this post with your friends.
Download Full Contact for Gmail