Windows 7 taskbar is way different from Windows vista. In Vista when you right click on taskbar icon you get restore, minimize and maximize menu but in windows 7 when you right click on taskbar icon you will get jump list to recent and frequently accessed program list. This list is populated dynamically and you do not have control over this list.
You can pin/unpin any program from jump list menu but not possible to remove recent list or Most Recently Used. Here is small guide on how to disable or clear recent list from taskbar jump list in windows 7.
How to Clear Recent List in Taskbar Jump List of Windows 7
1. Right Click on Taskbar icon to populate Jump list
2. Now Right Click on Recent item which you want to remove from list.
3. Select "Remove from List" from right click context menu.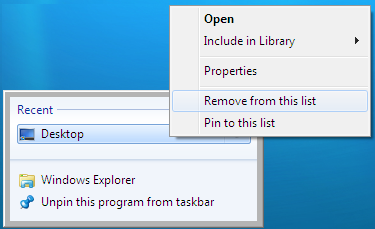 How Clear/Disable Complete Recent List in Taskbar Jump List of windows 7
1. Right Click on Taskbar and Select Properties
2. Now click on Start Menu Tab
3. Uncheck "Store and Display Recently Opened Items in the Start menu and the taskbar"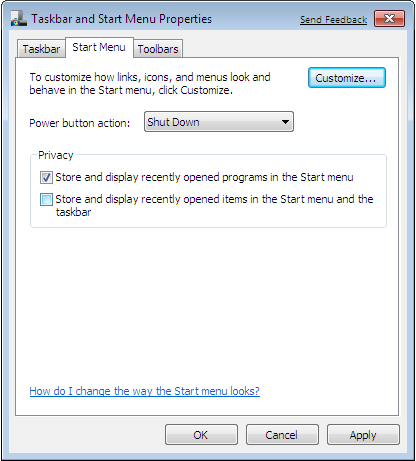 (if you just want to clear complete recent item list then again check above option)