Instagram is one of the popular image sharing social network for Smartphones. A few months back, they have introduced a video uploading feature with all the filters and editing options. Million of beautiful and interesting videos were uploaded every day. Previously, I wrote about best chrome extensions for Instagram lovers and how to download the Instagram videos. Today I've come with a new supporting app for Instagram called "Flipagram", which lets you make videos from your own images. Here's how to do it.
Flipagram is a video creating application available for iOS and Android devices. To start with Flipagram, first you have to download and install the app on your device. You can download the app for both the devices using the link at the end of this post. One of the most important feature in the app is, you can connect your Instagram account and use images from them. Once you complete the installation, it will ask you to connect the app to your Instagram account, to choose the pictures. You can create video by combining pictures from your gallery and from your Instagram account.
All the videos you've created will be available on the hompage. Click the "Start" button on the home screen to proceed further. As soon as you click the Start button, you will be asked to choose images either from your gallery or from Instagram. After selecting the images, it will tell you the instructions to crop and edit the images. In the editor window you can add, remove, copy and delete the images with just a tap. After adding the images, tap the tick mark icon at the top to start the video process.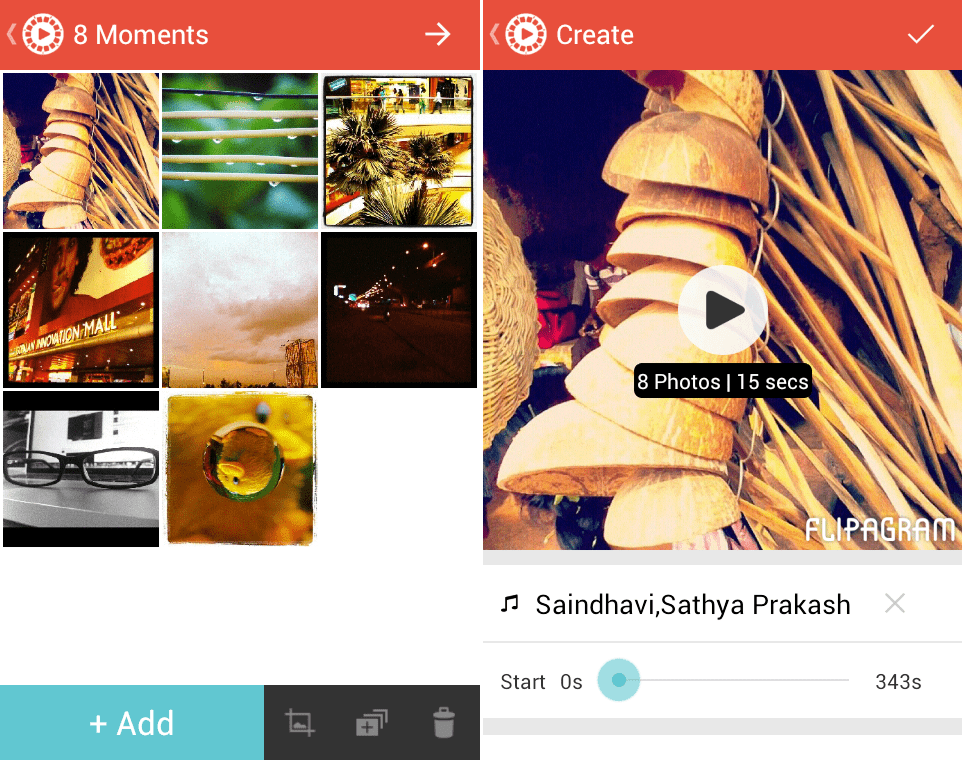 In the next window, you can see the 15 second video preview of images you've added. In the first step, it lets you add music to your video. After completing it, you can set different timings for the video. To share the video in Instagram, you can choose 15 seconds, for custom video timings there will  be options available over there. If you want to add watermark to your videos, you need to buy the premium version. After completing the video, give a title and share it with your social accounts, in email and in other apps right from the application.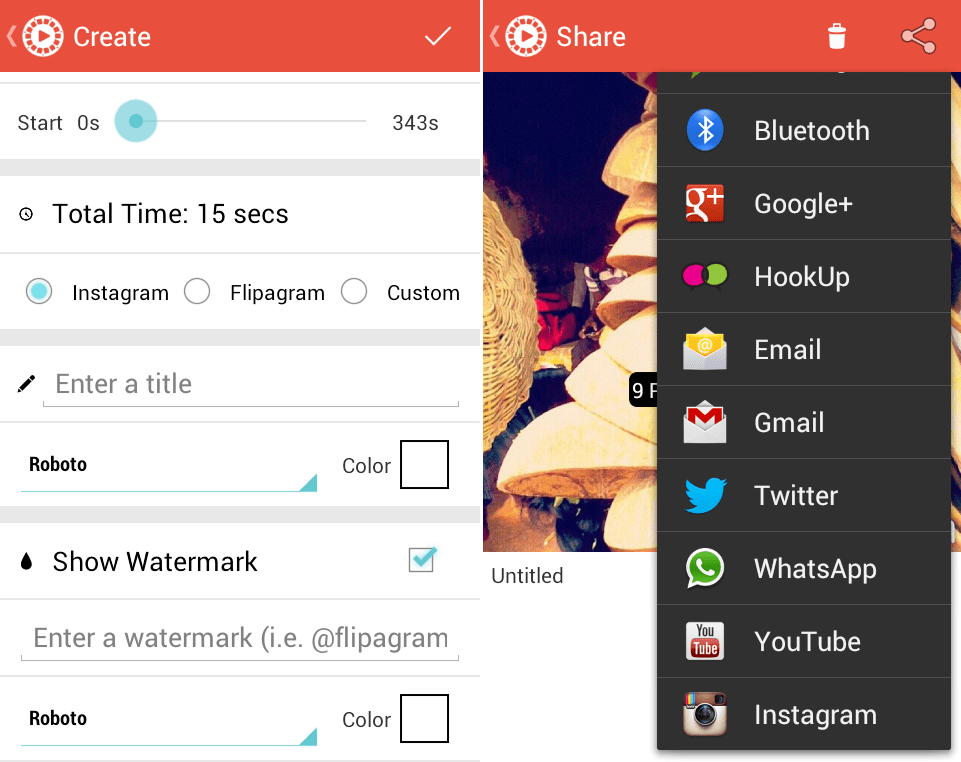 Instead of posting separate photographs, you can add all the images in a single video and share with all your friends in just seconds. Try Flipagram in your Smartphones and share your experience with us in the comments. Thanks for reading, do share this post with your friends.
Download Flipagram For Android