The Google Play store has millions of applications available for download — they cover productivity, entertainment, shopping, and other valuable tools for our daily lives. You can find planners, food delivery services like Blue Apron, money-making apps like Honeygain, various online shops, and much more on your Android phone with a couple of clicks.
In 2021, the Google Play store housed a staggering 2.7 million apps available for Android users. That's a lot of different options to choose from. However, it also means that finding the best-suited apps can be a real challenge. There are a few tips on narrowing down the field and seeing the apps that are right for you.
How To Find The Best App For Your Android
Firstly, identify what kind of app you need. Do you need help increasing your productivity? Are you looking for a game to keep yourself entertained? Do you want to shop on the go? Once you have named what you need the app for, you can begin to surf the Play store.
Secondly, check the reviews from other users. If an app has high ratings and positive feedback, it's more likely to be a well-functioning app that will help you with your daily tasks. You can learn about the app's features and pros and downsides from the experience of others, so give it a shot.
Finally, if you decide to purchase an app, don't forget about free trials or money-back guarantees. It's a widespread practice for people to try the app and see if it suits them before committing to it. You'll quickly understand if the app suits your needs and is worth purchasing.
1.  Honeygain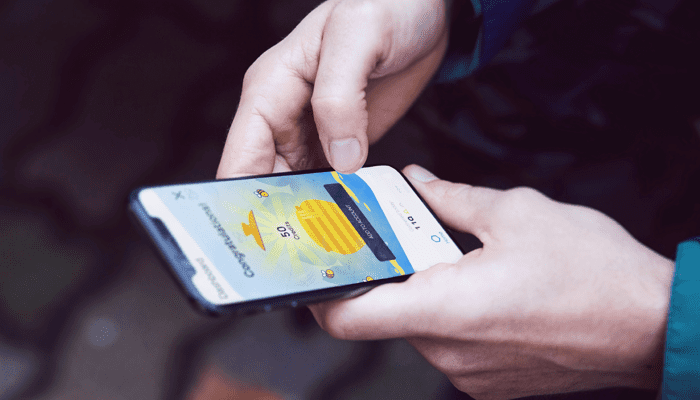 It's a free Internet-sharing application that pays you for sharing public online data with the Honeygain crowdsourced web intelligence network. You can keep the app running as a background task, share your bandwidth securely and get $3 for every 10GB of traffic while contributing to various business operations like price comparison or ad verification. Honeygain encrypts your bandwidth and never accesses your data so that you can make money safely.
There are a couple of ways to boost your earnings. You can turn on special features or participate in the daily lottery to win free Honeygain credits. Also, there are weekly social media contests and a referral program that's gained immense popularity. You'll get a permanent 10% bonus equal to your referral's daily earnings. Overall, Honeygain is an excellent app if you're looking for a way to earn additional money quickly.
2.  Firefox
Firefox is the most popular browser on mobile devices, and it has some great features that are not available in other browsers. Firefox offers an easy way to access your favorite websites without any hassle. Everything can be found under one roof — including plugins such as adblockers which will keep you safe from pesky ads while browsing online!
The app also gives users complete control over their privacy settings, so there's no worry if someone else gets a hold of them since this allows you to block cookies that can track you. Additionally, the desktop version of Firefox allows syncing your preferences across platforms and keeping your account cohesive wherever you go.
3.  Duolingo
Duolingo is a free app that helps you learn languages by making the process into a game and providing bite-sized lessons. With Duolingo, starting with simple vocabulary can also lead to a more profound understanding of more complex words. You can reach higher levels of specific topics by practicing and taking short tests.
The interface is friendly for beginners. Moreover, it's also an excellent tool to familiarize yourself with the customs and traditions of other cultures — you can see their traditional clothing or cuisine displayed next to the words. It's a free app that lets you learn languages such as Danish, Dutch, French, German, Irish, Italian, Portuguese, Spanish, and Swedish. If it interests you, there are a few fictional languages like Esperanto and Klingon.
4.  Your Phone Companion
Microsoft's Your Phone Companion app is a must-have for Android users. It links your phone and computer with the Windows operating system and lets you share files, videos, images, and texts between your devices. You'll always be notified when working from home, traveling, or needing to be available at all times.
The app is easy to set up and lets you perform any task from your phone or computer while simultaneously synching your programs. It's much easier to type out long responses on a physical keyboard and take pictures with your phone rather than a laptop — endless possibilities await you.
5.  Blue Apron
Are you a beginner when it comes to cooking? Blue Apron might be the perfect solution if you want to try different recipes and improve your skills. The app lets you choose how often you wish to use its service and what your food preferences are. Afterward, it delivers all the necessary ingredients to your doorstep with full instructions and pictures for reference.
It's an innovative food delivery service that makes cooking fancy dinners hassle-free. The mobile app has a sleek design and allows you to manage your account, delivery address, and schedules and save recipes you enjoy for future deliveries.
6.  MyFitnessPal
The old-fashioned way of losing weight is coming back in style. Counting calories might be tricky, and keeping track of good fats, carbohydrates, and other nutrients can be even more challenging. MyFitnessPal eliminates your worries and keeps track of your calories with a smart app design.
You can scan barcodes of your groceries, take pictures of your meals and see statistics of your daily intake. With food prices increasing almost daily, it's important to maximize your nutrients and good calories within your budget while losing weight. Instead of spending money on junk food, look at how it affects your body and perhaps choose healthier options.
Best Android Apps Cover Everything
The Google Play store has millions of applications available for Android users. It can be challenging to choose the best apps with so many options available. However, you should identify what you need the app for before downloading it. With almost 3 million apps, the Google Play store covers many sectors.
Therefore, look at the ratings and reviews to get an idea of how others have liked a particular app. Next, consider the app's purpose and whether it is something that you will use. Several websites curate lists of the best apps in various categories, so if you're not sure where to start, these can be helpful resources. With a little research, you can find the perfect app for your needs.