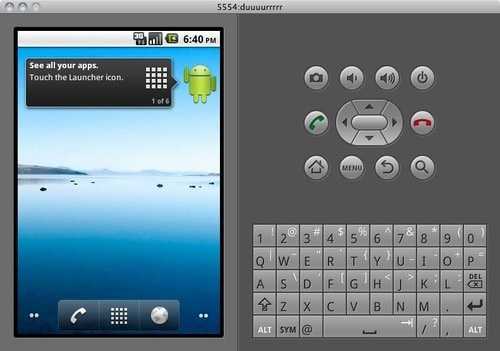 Like the iPhone OS and most other mobile operating systems, developers can typically access an emulator in order to test out apps on their computer before on an actual device. This is made possible via the SDK (Software Development Kit), which is also where devs access the tools and resources necessary to build apps. Unlike the iPhone OS SDK and Microsoft's SDK, thankfully the Android SDK is available for both Windows and Mac.
Here's what you will need to do to access the Android 2.2 Froyo Emulator:
1. First download the Android SDK for either Mac or Windows
2. Once you have downloaded the SDK, extract it. This will give you a list of files and folders as shown in the image below.
3. Next you will  have to start the SDK manager app by opening an app or script called "Android" from within the Tools folder.
4. Now the Android SDK and AVD Manager window will appear. In the left column of this window, click the Available Packages button. Now you will be able to download the repository, which will provide you with more download options.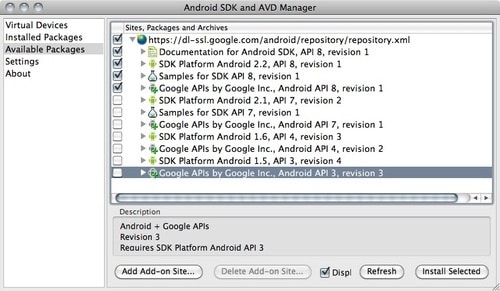 5. Once the new download list appears, you will want to select the items shown in the image below, which include some necessary resources and tools as well as the OS itself.

6. Now you will have to navigate to the "Virtual Devices" window from within the left column of the Android SDK and AVD Manager. Once you're there, select New on the right side of the window.
7. Now you are within the "Create new Android Virtual Device (AVD)" window, which is where you will configure your Android emulator or virtual environment. You can fill out these settings to your preferences. Keep in mind that you will want to make sure Android 2.2 – API Level 8 is selected under Target. You will also want to select a screen resolution that works best for your display.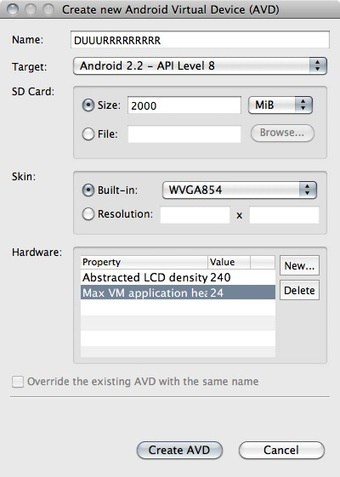 8. Once you have configured the emulator to your liking, click Create AVD and wait for the process to complete.
9. Now, from within the Android SDK and AVD Manager window you will see the emulator or AVD you have just created in Virtual Devices in the left column of the manager window. Now you can simply select the AVD you have created and click Start.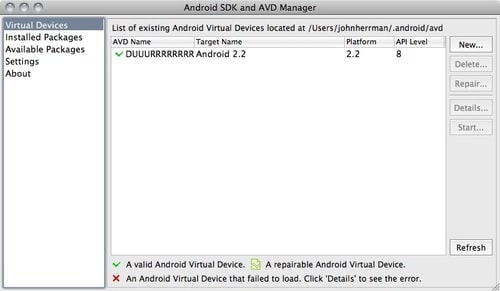 The emulator should open automatically and you will be able to try out Android Froyo!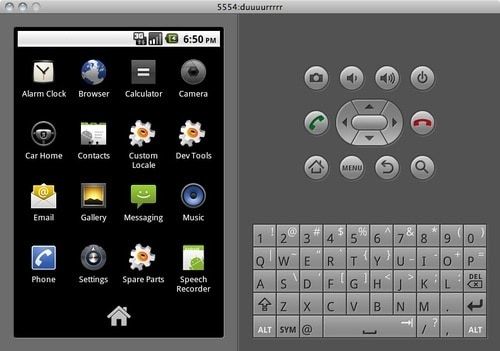 Note: This is of course an extremely early build of Android Froyo and is missing many of the components you may expect. You will not be able to run Google Maps for instance. You will also not be able to try out Flash in the emulator. However, Gizmdo notes that Google offers the following instructions for downloading Android apps being distributed independently.
1. Download a development tool called Eclipse (you want the IDE for Java Developers at this link)
2. Install the Android Development Toolkit in Eclipse
http://developer.android.com/sdk/eclipse-adt.html
3. Point the ADK to the directly where you're keeping your Android SDK files (the same place where you extracted the SDK earlier, unless you moved it)
4. Import and run Android apps. (You'll have to search the internet for Android apps you want to try. The file format is .apk, and many sites host them independently of the Android market.)
[via
Gizmodo
]