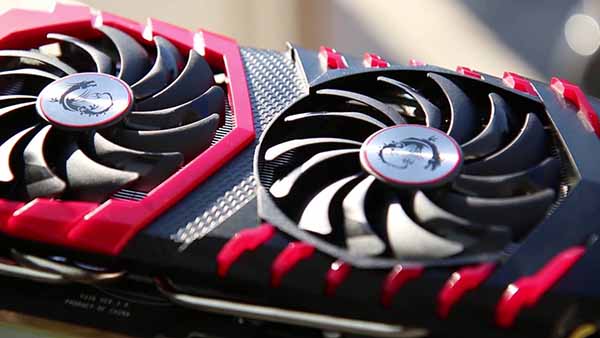 Is the GPU fan not spinning ? It's a common problem that most first-time PC builders face. Even if you are not a newbie and have not made any mistakes while building the PC, there can be several reasons why you are having the issue. The most common one is you might have forgotten to connect the PCIe power cable. Apart from that, there can be other reasons as well for leading to GPU fan not working. No matter what, since you have already come to the right place, you must stop worrying. Here we have prepared a complete guide on how to fix GPU fans not spinning. Have a look now!
Why GPU Fan Not Spinning?
As we said earlier, there can be various reasons why your graphics card fan is not running. However, for certain PCs, it's not an issue. It's just that several Graphics card fans don't spin until the system reaches the limiting temperature. Hence, if your computer GPU fan is not working before trying any particular solution, place your hand on the back of your computer and try to feel if there is any overheating issue.
Now, if the computer is already overheated, but the fan is still not spinning, then there is some problem with your GPU fan. Have a look at the probable causes and solutions associated with them to fix the GPU fan not spinning issue on your PC.
How to Fix GPU Fan Not Spinning?
From a temporary bug to a permanent hardware failure, anything can lead your GPU fan into not working condition. However, follow the simple solutions that we have mentioned below and check if any of these methods resolve the problem.
Method 1: Restart Your Computer
Maybe it does not sound apt to many of you, but it is a fact that half of the IT community believes a restart can fix certain issues on your computer. Actually, a simple restart does fix a lot of temporary problems on your system. Since it's the simplest thing to do before you try anything else, restart your computer.
Once done, try to run some heavy program that requires significant processing power. After that, check your computer for heating and, ofcourse, check the GPU fan if it's working.
If the fan does not work, follow the next solution here.
Method 2: Check if PCIe Power is Plugged or not
If you have just built your system and now finding out that the GPU fan is not spinning, then there are high chances that you have forgotten to connect the PCIe power cable to PSU. Thus, open your computer cabinet and check if the power chord is rightly plugged in or not.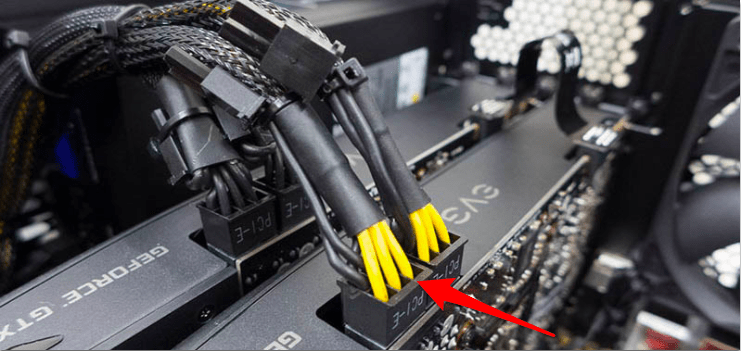 However, before you open your computer to check it out, we must clarify one thing. All graphics cards do not require to connect through 6 or 8 pin PCIe power connectors. For example, NVIDIA GTX 1050 Ti and GTX 1050 solely run on the power they get through PCIe lanes. Hence, if your graphics card has a similar type of configuration, this solution might not work for you.
Method 3: Check if the GPU Fan is Too Dusty
As far as cleaning the outer surface of the computer matters we don't find any hindrance. But when it comes to cleaning the parts inside the CPU, most computer users face troubles. If it's been some time that you have deep cleaned your computer peripherals and hardware inside the CPU, then it's time to conduct the service.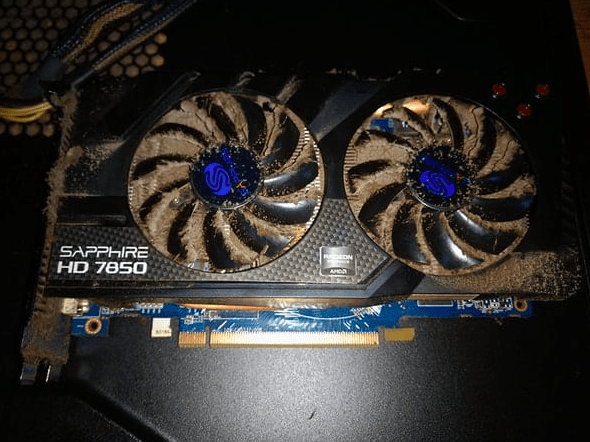 You can either call a professional or can do it yourself. Simply open your computer CPU and check if the GPU fan is too dusty to rotate. Since the GPU fan constantly turns, it incurs a lot of dust whenever you run a graphics-heavy application. During the long chores of use, the dust often clogs the fan bearing, which is why it stops rotating. Therefore timely cleaning is really important to keep your computer GPU and other hardware in working condition.
After completely cleaning the GPU fan and other hardware components, check if things work smoothly now.
If you still face the problem, there might be some other reasons why the GPU fan has stopped working on your computer.
Method 4: Change the Fan
If your GPU fan is not spinning out of anywhere and you are using the same component for a long time, maybe its time to change it. Due to heavy usage and dust, the fan gets damaged quite easily. In that case, changing the fan is the best and only option you have.
But before you do so, it's always better to check and confirm whether the fan is in working condition or not. To check, remove the fan from the GPU and install the same on a different system. If the fan does not work even on the new system, it's confirmed that you need a new one.
Conclusion
That's all from your end. Try all these four solutions as these will fix your 'GPU fan not spinning' issue. If none of the above methods works, you need to take professional help. Suppose you are not a tech-savvy person and don't possess workable knowledge of computer hardware. In that case, we will recommend that availing professional computer technician's service will be the best option.