Nvidia has been offering its drivers for Windows via nVidia Geforce Driver setup which includes Geforce Experience Center and the Nvidia Control Panel. The GeForce Experience is designed to let you optimize installed games, stream, record game plays and enjoy virtual reality. Whereas Nvidia Control panel is the main component of nVidia drivers, using nVidia control panel you can fine tune your Nvidia graphics card, overclock, adjust settings to suit your needs. Nvidia Control panel is designed for both novice as well as advanced users.
Considering the importance of nVidia Control center, Nvidia has launched its control panel app on Microsoft Store. Unlike the whole drive setup which is around 400+mb in size, the Nvidia Control Panel app is in 9MB in size while still offers same exact features that comes under driver setup.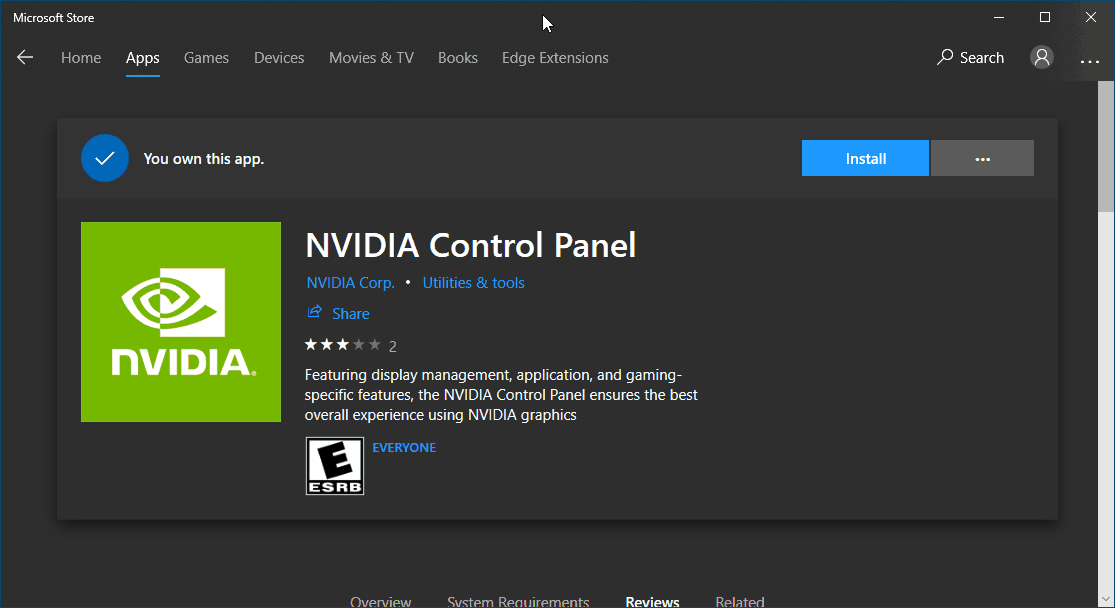 Unfortunately, those who installed and tried run NVIDIA Control Panel app were greeted with a rather strange message which is as follow,
Supported NVIDIA Driver is not installed on your system.

To our surprise, we also received similar message, despite having the latest Nvidia driver installed and running on our Windows 10. The users too reported similar experience, even after having NVIDIA drivers installed, the NVIDIA control panel app ran into same error message.
Thankfully the fix for this issue is extremely small. Check the steps below to know how to fix it,
How to Fix Supported NVIDIA Driver is not Installed on Your System
1. Manual Method
Press Win+r keyboard shortcut to open RUN command on Windows
Now type "regedit" and press enter key, you may need to click on Yes button on the User Access Control dialogue box.
Now navigate to following registry path,
HKEY_LOCAL_MACHINE\SYSTEM\CurrentControlSet\Services\nvlddmkm\FTS\
Right click on the right pane of registry editor and right click on create new DWORD (32-bit) value
Enter EnableRID69527 as the name of the registry entry.
Now double click and open EnableRID69527 and enter value data as 1 and click on Ok button.
Now go to Cortana search bar and search for NVIDIA Control Panel, click and run app from the search result.
You should see the Nvidia software license agreement, click on agree and continue.
 2. Simple Registry Fix
If you are not confirmable with editing registry on Windows then here is a small registry file that we have created. Simply download and save nvidia_control_panel_app.reg file on your desktop. Right click on registry file you downloaded and select Merge option from context menu.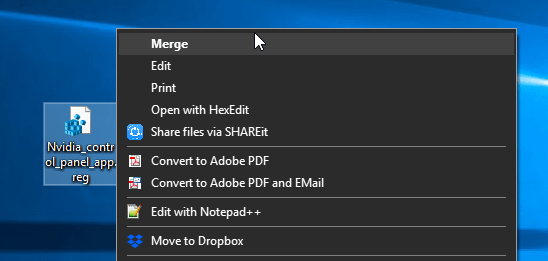 You may need to click on yes on UAC prompt. You will also get prompt to confirm adding the registry entry. Make sure to select yes. That's it, now run the NVIDIA control panel app and continue using it.
Video Tutorial