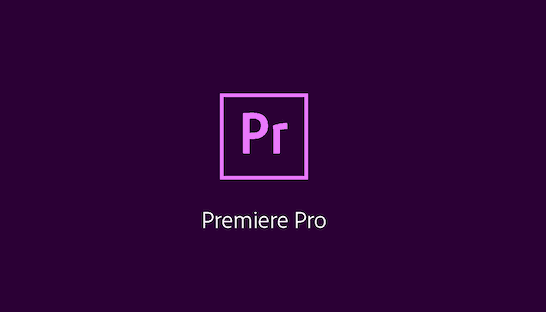 Adobe Premiere Pro is a feature-packed application. The possibilities of the services provided by Adobe are extensive: they are used by both amateurs and professional designers, photographers and video editors. The price change, which Adobe recently announced, is unlikely to have a positive effect on the number of subscribers to the company's cloud package, especially for the amateur segment. Probably, some will prefer other services since there are plenty to choose from.
In early January, Adobe sent letters to Creative Cloud app subscribers, informing them of a two-fold increase in the cost of the subscription. Monthly $4.66 turned into $10.03, and $23.36 into $50.14. The official website still shows the old prices. Still, the price hike is imminent.
10 Best Adobe Premiere Pro Alternatives
For video editing, you can find both free and paid editors. But, before choosing the free ones, be prepared for the fact that their functionality will most likely be limited. And, besides, you will have to pay for the "free" viewing of advertising. Therefore, it is better to opt for paid video editors as it's more reliable.
1. Avid Media Composer | First – Freeware
Platforms: Windows, macOS
Link: https://www.avid.com/media-composer-first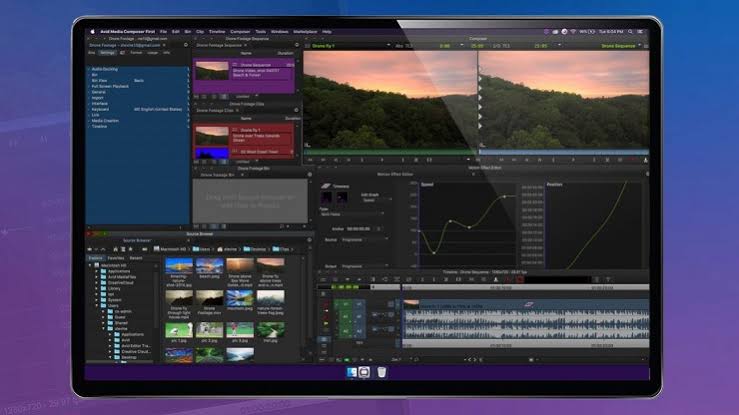 Unlike Adobe Creative Cloud, Avid Media Composer is a free-to-use software. The program allows you to do with the video everything that the soul desires. Adding effects, subtitles, deep color correction, any editing, plus working with sound. With extensive functionality, the interface is moderately convenient – if you had not operated similar programs before, then you will obviously be confused at first. But the transition from Creative Cloud will not raise significant questions. Avid Media composer is a costly software used by professionals. But, the Avid Media Composer | First is a free variant of the software designed for entry-level editors.
2. Final Cut Pro X
Platforms: macOS
Link: https://www.apple.com/final-cut-pro/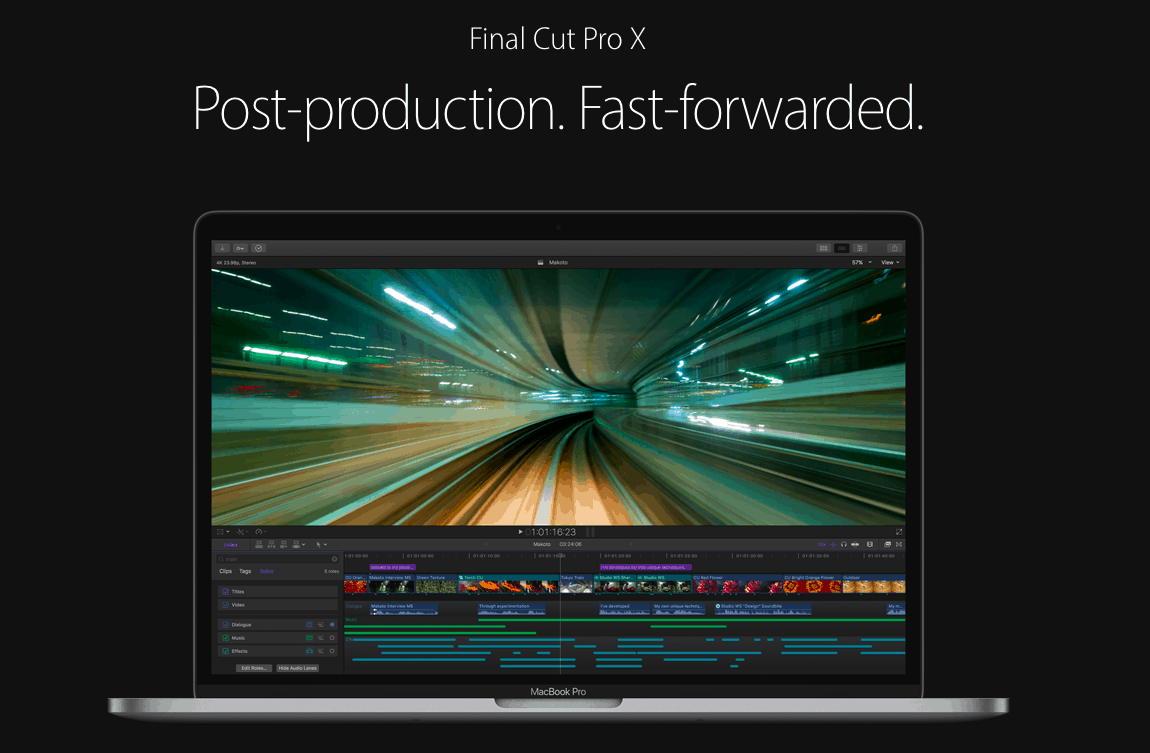 The service is developed by Apple and is available exclusively for devices running on OS X. The price of the program is $299.99. This is significantly larger than Vegas Movie Studio but still less than the annual Creative Cloud subscription. Owners of the new Macbook Pro will receive a nice bonus – the editor supports the beautiful TouchBar, which displays timeline video and other parameters.
Final Cut Pro X is a tool for professionals. For example, it has played an essential role in the creation of David Fincher's "Girl with a Dragon Tattoo" and "Social Network". It will be difficult for fans to understand the piling up of buttons, sliders and editor settings. Although this applies to any such program. Final Cut Pro X can serve as the best alternative or call it as only solution for professional video editing needs on Mac OS.
3. Pinnacle Studio 19 Ultimate
Platforms: Windows
Link: https://www.pinnaclesys.com/en/products/studio/ultimate/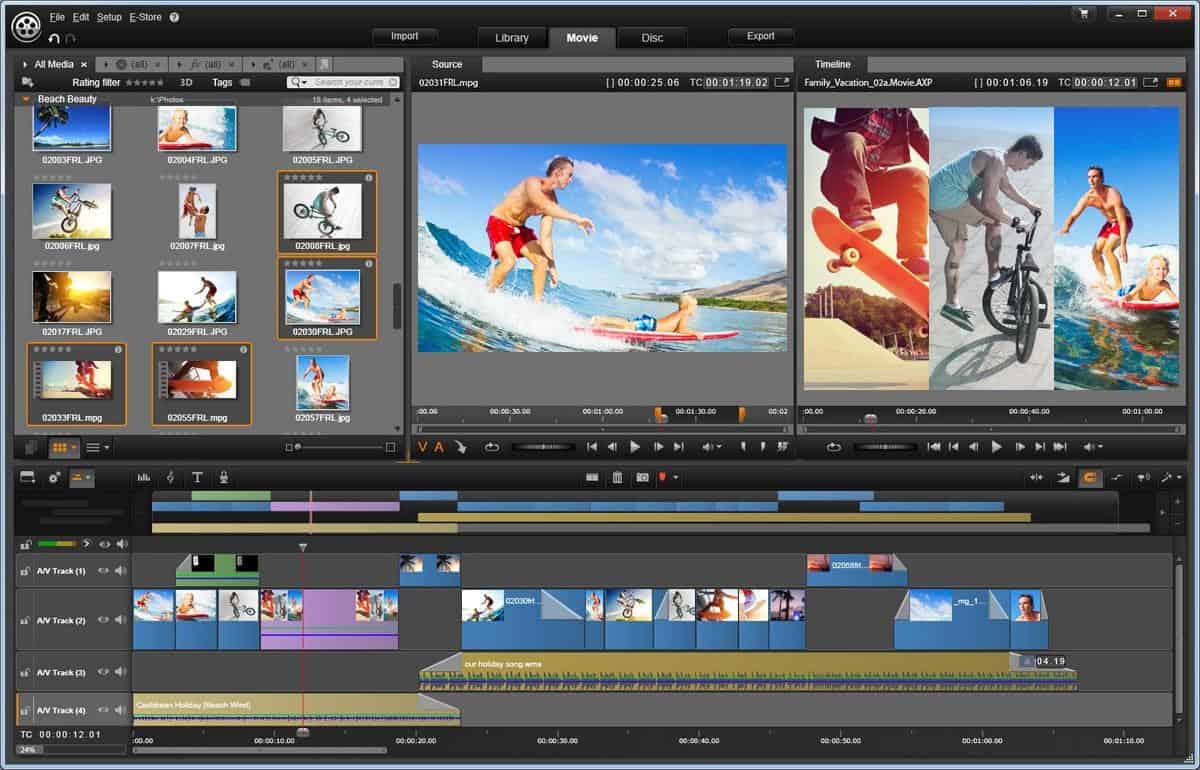 The boxed version of Pinnacle Studio 19 Ultimate on external resources costs about $ 110. The interface will not cause difficulties for a person familiar with other editors – everything is organised more or less familiarly. The service supports working with video in 4K resolution. For the Ultimate version, the number of timeline tracks is unlimited. There are a lot of blanks for captions and signatures, creating menus. Plus lots of visual effects that will add video entertainment.
4. VideoStudio X9.5
Platforms: Windows
Link: http://www.videostudiopro.com/ru/products/videostudio/ultimate
The full version of VideoStudio X9.5 will cost $80 But, there is also a free (Lite) version available on the website. In the basic set, there is support for compressed video in H.265 format and an abundance of filters with effects and other extensions.
Ultimate adds to this a multi-camera editor with support for two more angles (in the standard version, the four-angle editor), as well as MXF – a container for storing, processing video and audio. Plus eleven new collections of video effects.
The site talks about the "amazing simplicity of work," which combines with limitless creative possibilities. The functionality of VideoStudio is extensive, it's hard to find fault here.
5. Wonderdershare Filmora 9
Platforms: Windows, OS X
Link: https://filmora.wondershare.com/video-editor/
This video editor can be availed by either monthly or yearly subscription or through a lifetime purchase. A monthly subscription costs $7.99, and the annual subscription costs $39.99 a year for Windows or $44.99 on a Mac. The acquisition for life use will pay off in the second year: $59.99 for both platforms. There is also a free version available with limited possibilities.
This decision is not professional. Instead, it is for those who no longer need free editors. This software contains all the advanced effects and detailed parameter settings. Wondershare Filmora will be moving to a new level after Movie Maker. The interface is straightforward, it supports work with a green screen with separate control of audio tracks.
6. Cyberlink PowerDirector 15
Platforms: Windows
Link: https://www.cyberlink.com/products/powerdirector-video-editing-software/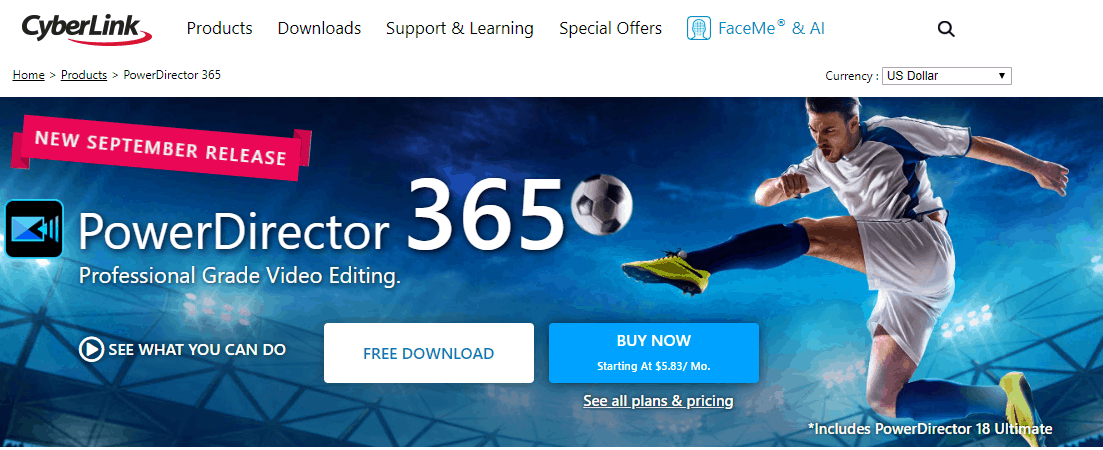 The Hawaiian Cyberlink especially boasts the design of its PowerDirector. The interface looks pretty simple, while the functionality is comprehensive. The editor is decent according to the price range with a $99 lifetime license. But if the service didn't work after the purchase, you can return the full price within thirty days. You can also avail of the free version from the website.
The editor supports working with video in a vertical orientation, which is usually obtained when shooting on smartphones – when adding these videos to Youtube or Facebook, there should not be empty black space on the sides. Also, PowerDirector can work with 360-degree videos.
7. Hit Film Express
Platform: Windows, Mac OS
Link: https://fxhome.com/hitfilm-express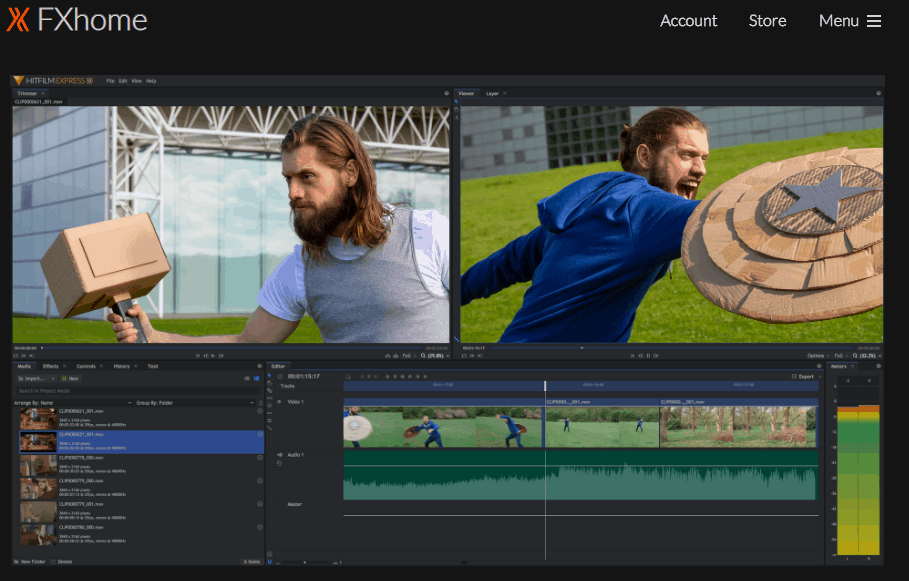 Hitfilm Express is yet another freeware video editing software that can easily replace Adobe Premiere Pro. Not only can it be used for necessary video edits like trimming and cropping, but also for various profound video effects. This software includes green-screen effects, 3D models, lighting effects and much more. Although you will require a considerable amount of time learning the software at first, we can assure you that once you get the hang of it, none of the video projects will seem impossible. Even though the software is free, it is not ad-supported. Hence, you can rest assure that any annoying pop-up will not ruin your experience.
8. OpenShot
Platform: Windows, macOS and Linux
Link: https://www.openshot.org/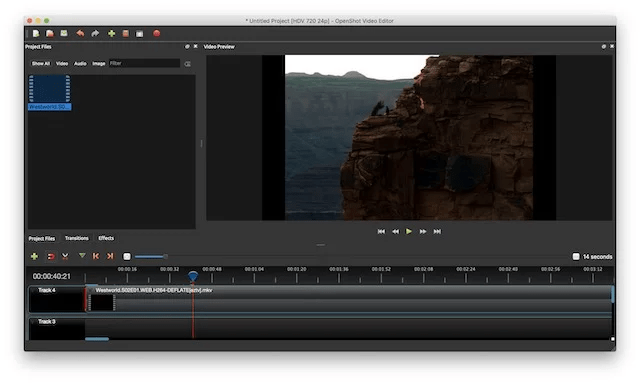 OpenShot is probably the only video editing software which also has Linux support. Hence, you can rest assured that even if you switch to the best open-source operating system, you can have a backup, free-of-cost software at your dispense. Although there are many softwares for Linux, Open shot is the one that comes closest to the compatibility of Adobe Premiere Pro. The editing features consist of 3D Rendering, 3D animations, keyframe management and much more. The user interface is pretty simple and straight forward. So, if you are a beginner in video editing and creation, you can entirely rely on OpenShot.
Conclusion
The difference between editors of the same class often lies at the level of personal sympathy. All of them offer a bunch of effects, buttons, and settings that you can dig into for months. Perhaps only professional editors will be able to give arguments for or against a particular solution.
A quick search of editors showed that there are many alternatives to Adobe Premiere Pro. And there are many offers from other companies that will cost much less.