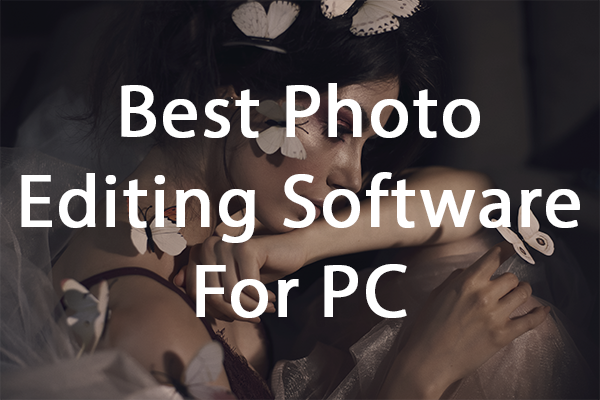 Most people edit their photos before posting them to social media. Even a professional photographer can't do without a photo editor. Manufacturers of modern cameras and smartphones are adding new technologies to their devices to enhance photos with effects and artificial intelligence, but often the result is still not what you want. Today you can find a lot of free and paid software, but which one is good for retouching portraits? By the way, you can always find the best free photo editor for PC on the blog of the Skylum developer.
Editing portraits is much more complicated because you need to emphasize the natural beauty of the person. Today we will look at the best editors for both professionals and beginners.
Best Photo Editors for Portrait Retouching
Luminar Neo
This is a state-of-the-art, AI-powered photo editor from Skylum. It is exactly the kind of option that allows you to achieve great results in just a few clicks. This creative photo editor will turn any portrait into a work of art while enhancing the natural beauty of the model.
So, Luminar Neo offers a complete set of tools designed specifically for portraits. The simple workflow will greatly enhance your photos and help you stand out from the crowd.
Face AI and Skin AI tools allow you to correct skin tone, shine, and shape, as well as adjust facial lighting. There's also a Body AI tool. Moreover, AI recognizes different facial features and allows you to work directly with them.
All in all, Luminar Neo is a great option for those who don't want to spend days retouching portraits but still want quality processing. So if taking photos is more important for you than editing, pick your best photo editor now. Luminar Neo can be used as a plug-in or extension to Lightroom, Photoshop, or Photos for MacOS. To use Luminar Neo, you will need to buy a subscription or a lifetime license (the second option is much more advantageous).
Photoshop
This is a professional multidisciplinary editor. Virtual makeup is not listed as a separate option. However, it is not difficult to apply shadows, touch up lips, and even out skin tone with experience and skill in the program. Among the program's advantages:
Adding color and light effects.
Creating adjustment layers and layer masks.
Selective color correction.
Load additional brushes, masks, and effects.
Overall, it's a great photo editor for processing and retouching portraits, because there are a lot of professional tools and the possibilities are endless. Nevertheless, it will take quite a long time for a beginner to master Photoshop, and some of them even attend special courses. If you are not ready to spend so much time for the sake of processing a portrait or just starting your way in the art of photography, you can find simpler options.
Lightroom
Photoshop aims for leisurely in-depth work with a single image. Lightroom, on the contrary, is for fast processing and stylization of large blocks of photos. This editor is ideal when most of the work has already been done during the photo shoots and only basic color correction is required. Advantages of this option:
Manual adjustment of exposure, highlights, and shadows.
Improve photo quality, smoothing, and noise reduction.
Built-in file manager for easy organization of the photo collection.
Development of their processing presets.
Lightroom also specializes exclusively in professional processing – detailed color correction, lighting adjustments, and lots of filters for instantly changing photos. You can also use it to edit portraits. Nevertheless, the editor's working environment can seem confusing to newcomers.
Fotor
This is a free online face makeup editor for beginners. With a wide range of photo retouching tools, you can effortlessly turn your portraits and photos into perfect ones. All these filters can be divided into different categories. With this editor, you can also easily achieve the perfect image. With this editor, you can easily remove the red-eye effect, wrinkles, or blemishes, and even whiten your teeth.
Fotor has its blog, as well as many tutorials and manuals. All of these will help you figure out how to process photos better if you're not yet very confident.
PicMonkey
Online makeup and portrait photo retouching editor. When you select Touch Up mode, you will see a list of tools and effects for correcting faces in your photos. You can whiten your teeth, apply makeup, hide wrinkles, change skin tones, emphasize your eyes, and more.
PicMonkey is available in the browser and apps for mobile platforms. But the Android and iOS versions are simplified. They offer only basic tools for quick image editing. Features and benefits:
Several categories of tools for retouching and makeup.
There is an option for skin smoothing.
Changes are easy to undo at any time before saving.
This photo editor has free seven-day access, during which you can evaluate the functionality of the service. The processed frames are automatically saved in the cloud – you will have access to them at any time.
ProtraitPro
This is a handy option for improving portrait photos, popular among amateur photographers. Despite the many functions and tools, it is very easy to work with the program. Features and benefits:
Modeling the shape of the face according to the selected type.
Removing the red-eye effect.
Applying realistic makeup to the face: highlighter, mascara, shadows, lipstick.
There are special tools for smoothing the skin.
PortraitPro is AI-based, so it recognizes faces immediately and automatically retouches them. There is a separate module for applying makeup. Notably, this editor not only allows you to retouch a portrait but also improves the overall gamut of the photo. PortraitPro doesn't work miracles, but it can improve the quality of the photo.