Find the best unblocked games websites for school here ! We've compiled a list of games site you can use to play different games & kill time at school, so don't be concerned. These game websites are easily accessible in your school network as they are unblocked games websites.
Why Games Sites Are Blocked in School?
When a child becomes addicted to these games, they can harm them. Once you get the hang of them, it isn't easy to separate yourself from them. The only thing you want to do is keep playing them. You'll lose track of time, forget what you're studying, and lose concentration if you can't eliminate this obsession.
It harms children in particular. They don't attend school or study because they're too busy playing video games. Their eyes, as well as their overall health, gets affected due to gaming addiction. As a result, schools and other educational institutions often block access to games and sites that provide them to keep your children safe online.
The school should block these games to keep the kids from going online, playing something inappropriate, or wasting their time. The students can concentrate on their studies instead of playing video games with this block.
How to Access Blocked Games Websites
Google Translate allows you to access blocked websites. Although it may seem unorthodox, it's a simple and effective way to get around content filters in many cases. This "hack" won't work for everyone and won't work for websites or videos restricted to a specific region. For those who haven't already, keep reading.)
It can be surprisingly effective for school filters.
To get started, you'll need to know the website's address (or URL). Right-click on the link and simply select "copy link address" or something similar in your web browser to copy the URL.
Go to translate.google.com, paste in the URL you copied, or type in the website's full address if you know it, such as www.reddit.com, and the work is over. If you want to translate from one language to another, choose something like Spanish and leave English out of it (assuming you speak English). Set the options the other way around if you're fluent in Spanish.
If your IT administrator doesn't already know this trick and has blocked Google Translate, click the link on the right-hand side, and the site should load. Because if they've done so, you're out of luck.
Links and videos should work, but you may not be able to download any files from the website.
List of Games Websites Unblocked in School
1. Doodle Games – Unblocked Game For School
Doodle games are always at the top of any list of the best unblocked games for school. A Google Chrome extension called Doodle games lets you play various games anytime. Enter "Google Extensions" into your search engine and click the first link. The extension will show up if you search for Doodle Games.
After that, you must look for Doodle Games under the Extensions menu in the upper-right corner of your browser. When you click on it, many games appear, such as PAC-MAN, Basketball, and Soccer.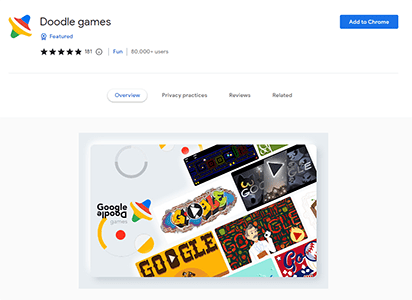 or click on this link to access Doodle Games Chrome extension.
2. Google Extensions – Unblocked Game Site For School
In addition to Doodle Games, numerous Google Extensions provide links to a wide range of games like Mario, Temple Run, and others that are best unblocked for school. The fact that these extensions are there in Google means that they are unlikely to be blocked at your school. You can find them for 'Games' in the Google Extensions directory. Alternatively, type in 'Doodle Games' once more, and several other extensions appear beneath the Doodle games extension.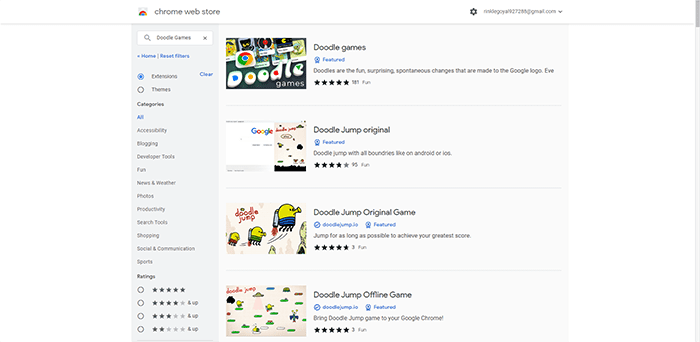 3. Bored Buttons
The website Bored Button has come up with an intriguing concept for its design. At the same time that it's an excellent resource for students, it's also one of the most fascinating. If you follow the link to the website, you'll be prompted to click a button if you're bored to continue browsing.
It'll take you to one of their website's many random games after clicking the button. If you like it, you can keep playing it for as long as you want. If not, click the button again to be directed to the next game on the website, and so on.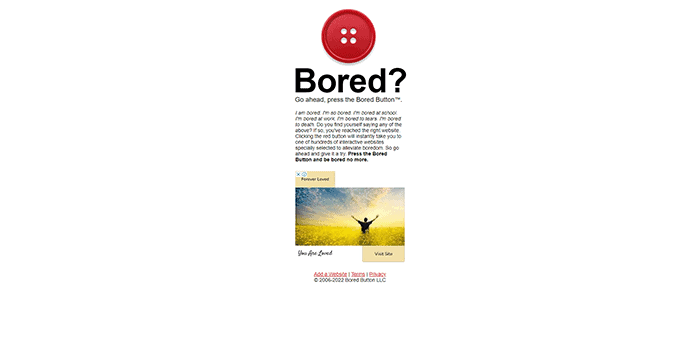 4. Hooda Math – Unblocked Games Websites For School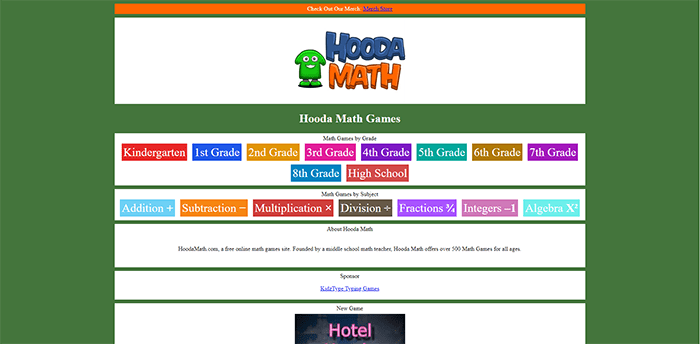 You've probably figured out what the premise of this game is already. Mathematical operations and puzzles "that are played" in a game-like manner are what the name implies.
Numerous games can be found here, including logic games, growing games, shop games, and more.
Depending on your abilities, you can play each game at a different level.
Hooda math is a free online unblocked game website that allows you to register and log in as a teacher. To engage their students in a fun and engaging way, math teachers are known to engage in this game frequently.
5. Mills Eagles – Un-blocked Game Site for School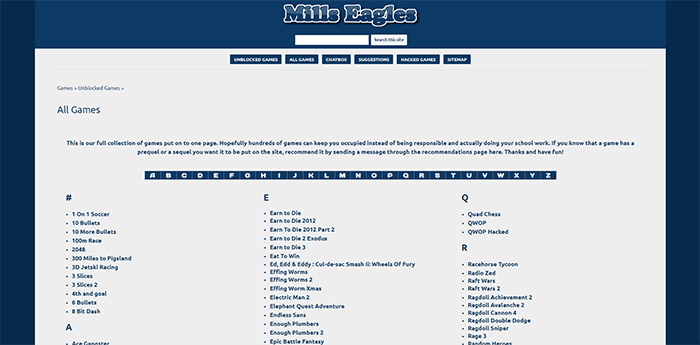 Mills Eagles is a well-known Google-powered unblocked game website where you can play your favorite games whenever possible. What makes this game entirely unique is how it divides and categorizes games based on the skill level of the players.
6. Scratch – Unblocked Game Website for School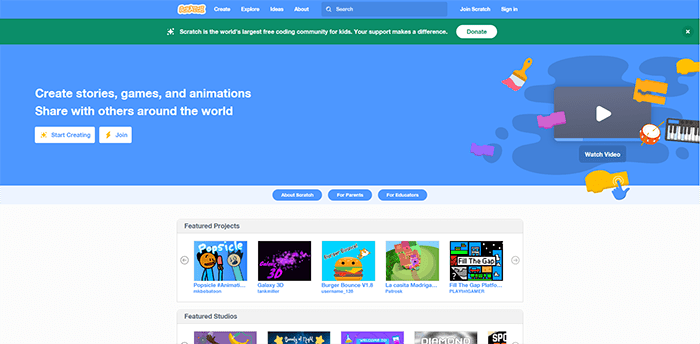 Scratch is not entirely game website instead it is a largest non-profit coding community for children which allows kids to create games, animation or digital stories. Being non-profit educational website, it is pretty much unblocked across all the school networks. You can explore & play various game projects in your free time at school. Scratch is absolutely safe to play at school game website.
7. Unblocked Game World
Unblocked game world is yet another popular flash based game website that one can play and enjoy at school. Being hosted on Google sites, it can not be blocked by School network. The only downside of Unblocked game world is, you need to have Adobe flash player extension installed in your browser to play the games.
Unfortunately, modern web browsers like Chrome and Firefox no longer supports Adobe Flash, and you will need to use and rely on old browsers to play the games on Unblocked Game World.
8. Kongregate – Best Unblocked Game Website For School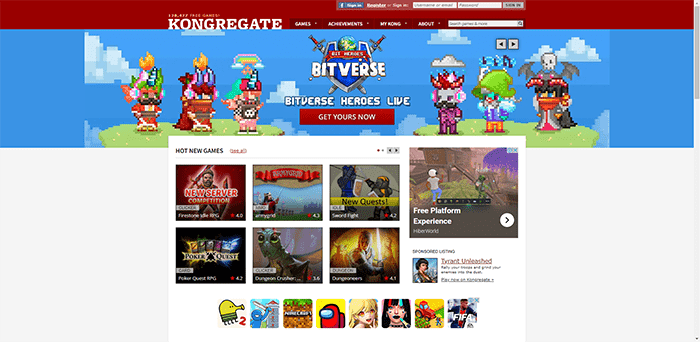 Kongregate is yet another unblocked game site for school.  Library of more than 100k games, Kongregate houses variety of game categories ranging from Multiplayer to strategy and defense based games. The only down side of Kondregate is, in order to play games, you will need to install SuperNova Player which might be an issue where school computer lab doesn't allow third party software or app installation. The option to save game progress, games badges and achieves is also available once you create an account.
9. Eunblocked – Unblocked Games Website For School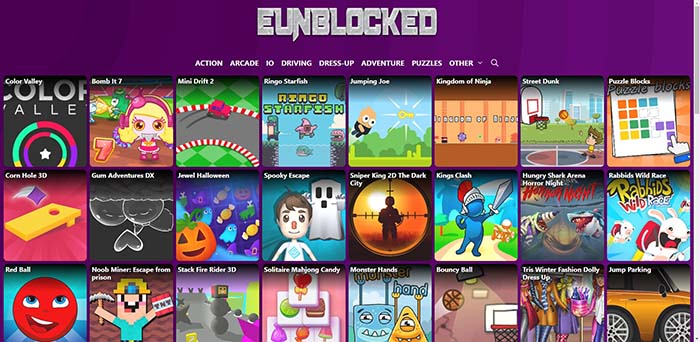 Eunblocked offers several games that you can play on School computer without being blocked. The site offers several unblocked game under categories like action, arcade, puzzle, adventure and so on. in order to play games on Eunblocked you do not need flash player making it ideal choice of unblocked game website for schools. However, you will be annoyed with constant ads being displayed every time you start or switch the game.
10. Armor Games – Unblocked Games Website For School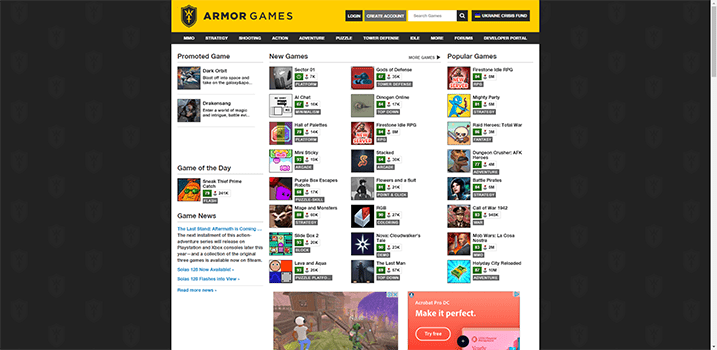 Home to several classic games, this unblocked game website can not be missed. all the games hosted on Armor games are html5 based and can be enjoyed on any browser. The states total play count, overall user rating and released date for each game makes it easier to find the perfect addictive game that you can enjoy with your friends at school or office. The ads at start of game might be annoying and kind of tread off for having good unblocked game website.
11. Pac-Man Google Doodle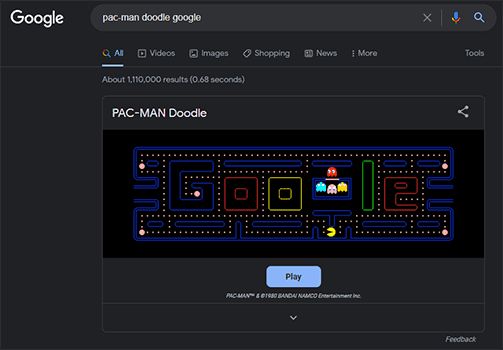 To celebrate the Pacman's 30th anniversary, Google released Pacman doodle which one can access by simply searching for "PAC-MAN Doodle Google". Since the game itself is hosted on Google search, its can not be blocked by School network as most school network keeps the access to Google search for study purpose. The Pacman is one of the best arcade game one can play at school to kill their free time and above all its absolutely unblocked game perfect for school or office.
12. UnblockedGames666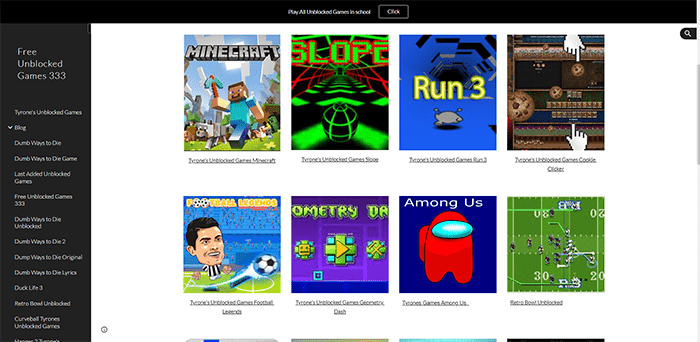 UnblockedGames666 is the site that provides plenty of flash based games that can be enjoyed at school or office without being blocked. The games are segregated based on different categories making it easier for you to find games of your choice. The only downside of this unblocked game website is requirement of Adobe flash player.
13. Unblockedgames24h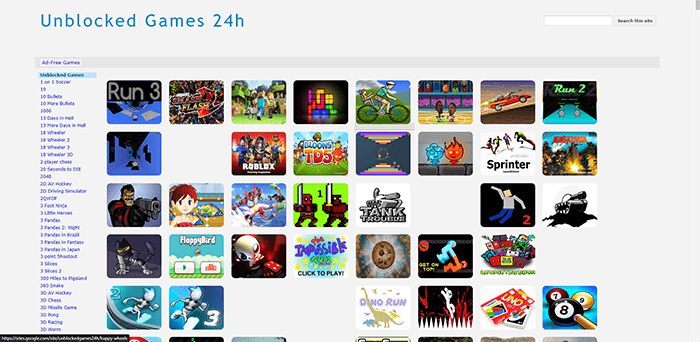 Unblockedgames24h is hosted on google sites making it un-blockable across most school or office networks. The site offer simple to use interface with all the games listed on homepage itself. Unblockedgames24h offers several popular games like Minecraft, Pokémon, happy wheels etc. Just like other unblocked games websites, this one too requires flash player to enjoy these games.
14. Unblockedgames333
Unblockedgames333 is very useful unblocked games site offering not just flash based games but also html5 games which can be played without installing any third party plugin. Hosted on Google sites, this game website is mostly accessible from any school or office network.
Unblockedgames333 keeps on adding best popular games every day which you can play along with your friends at school without getting blocked. Games like Minecraft classic, Among Us, Super smash, Agar.io, Slither.io etc. are already available to play on Unblockedgames333.
15. Unblocked Games POD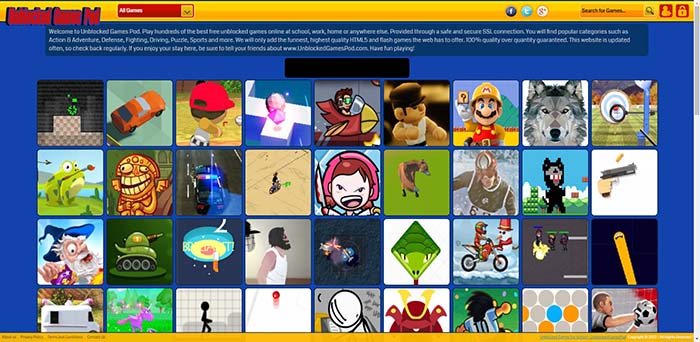 The unblockedgamespod was developed with sole purpose to offer unblocked game website for school, work, home or anywhere else. You can enjoy hundreds of unblocked games around popular categories like action, arcade, racing, puzzle , sports and more. The best part of unblockedgamepod is all the games are based on html5 which means you do not need to install any plugin or any third party tool to enjoy these games.
The site is built on SSL making it absolutely unblock-able at schools.
Conclusion
Numerous best-unblocked games sites, such as the well-known Fireboy and Watergirl, are also available in addition to the browser above extensions and websites. It is possible to play various games on the following websites at any time.
FAQs
How do you unblock websites at school easily?
To get around school firewalls, use a virtual private network (VPN) (VPN). You should be able to hide your location and make it appear as if you're using the school wifi from a different place with a VPN that works in the school.
How can I unblock school websites without VPN?
Visit any URL shortening website (if they do not come under the blocked category in your school) and paste your desired URL into the address bar to get around the restriction.
The shortened version can be clicked or pasted into your browser's address bar once you've obtained it. Boom! The school's latest attempt to impose censorship has failed!
How can I access blocked sites on my laptop at school?
A VPN or a Proxy will allow you to access blocked websites on your school laptop.