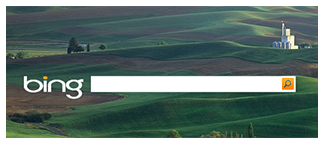 Microsoft new search engine Bing.com is steadily becoming popular and more and more users have started using bing to search. If you have visited bing.com then probably you will be knowing bing  Bing Home Page provides stunning Images which changes daily and are with Hotspots which gives interesting info about the image.
Bing Home page images are definitely refreshing but many users with slow internet connection may wish to turn off or disable Bing images so that they can save some bandwidth.  For those users here is trick to disable Bing Home Page Image.

How to Disable/Turn off Bing Home Page Image
1. Go to Bing.com and click on help link present at bottom right corner

2. Scroll down "Explore the rich homepage" and you will find following links

3. Click on "Give me the plain background" to access bing home page without image
Or you can bookmark following link to access Bing without Image.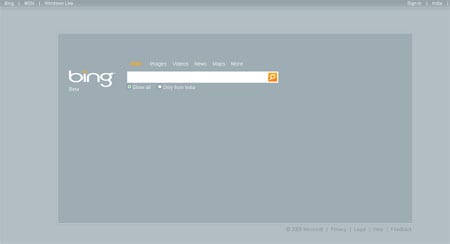 Checkout :- Download Bing Wallpapers with Bing Downloader