Yahoo has expanded their highly popular instant messenger support to multiple platforms including Mac, Pc & Android smartphones too and now here is latest addition in supported platform list & this time its Apple iPad. Yes, Yahoo messenger for Apple iPad is released today and available for download on iTunes store.
Yahoo Messenger for iPad offers not just instant messaging service but also allows you to share photos and videos, or make voice and video calls right form your iPad. Yahoo Messenger for iPad is of about 21.4 Mb in size and has iPad optimized full screen layout.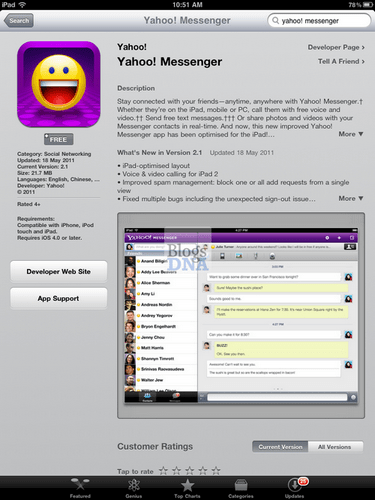 Certain features such as video calling in only supported on iPad 2 and Yahoo Phone Out to make international low cost calls to landline and mobile phones is only available to premium users of US, Germany, Franc & Singapore.
The good thing is Yahoo Messenger for iPad also supports multitasking, meaning notification alerts of new message will displayed even when the app is running in background. Yahoo Messenger for iPad also allows sending of free SMS messages.
Yahoo Messenger for iPad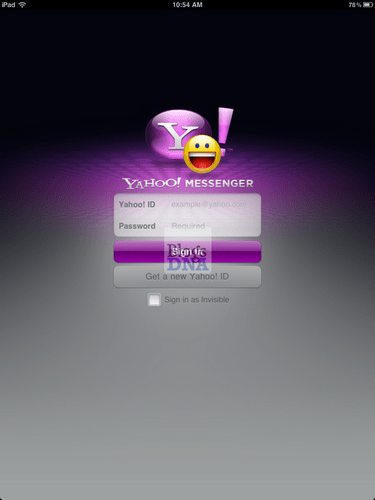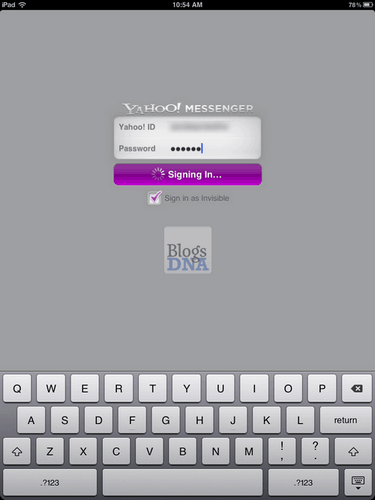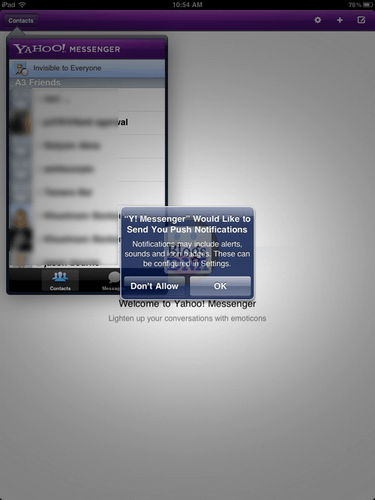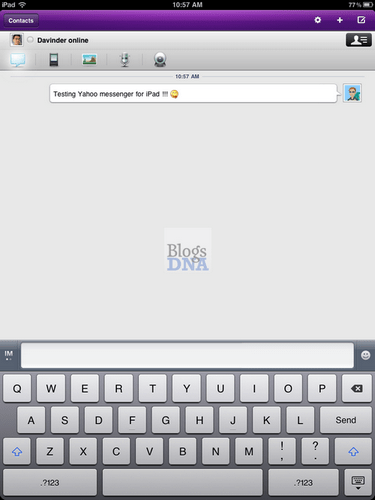 Download Yahoo Messenger for iPad for Free
Via ToThePC