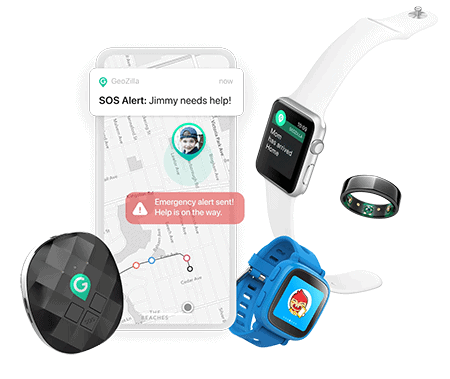 In today's digital age, it's hard to keep track of our mobile phones. We tend to lose track of our smartphones while travelling in a new city or while shopping on a busy street. Your smartphone carries all the essential data related to your private affairs, job and bank accounts. If you are constantly worried about losing track of your phone someday, you should check out GeoZilla.
GeoZilla is a GPS-tracking application that works on Android and iOS devices. Using GeoZilla, you can effectively track your mobile phone from the comfort of your home. Additionally, you can share your current location with your family and friends to keep them updated.
GeoZilla relies on a GPS locator to transmit your phone's current location to your friends and family. Let's take an in-depth look at this fantastic app!
GeoZilla App Review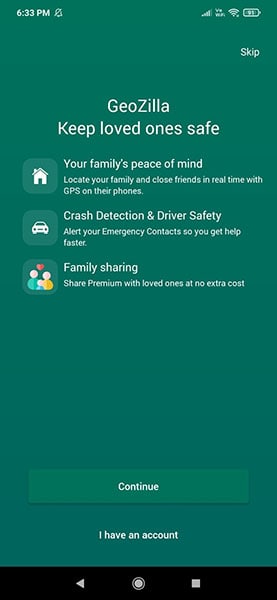 Technically, GeoZilla is a phone finder application. The app has several useful features which extend its functionality. GeoZilla comes in very handy when you need to share your location with your family. It only takes a few steps to share your current location with your family members.
GeoZilla requires GPS permission on your device to function seamlessly. It also utilizes the assisted GPS tracker by scanning nearby Wi-Fi and public networks to determine your exact location.
To track your mobile phone using GeoZilla, you first need to sign up on their platform. After signing up, you have to download and install the GeoZilla application on your device. The tracking information will be shared on your registered email ID.
Sign Up for GeoZilla
GeoZilla is a helpful application that significantly reduces the chances of losing your smartphone. It's also an easy tool to track your child or spouse and ensure they don't get lost while travelling to new places. You have to sign up on GeoZilla before you can start using it on your devices. Here's how you can do that:
Launch a web browser on your smartphone/laptop/desktop computer.
Go to the official GeoZilla Sign Up webpage located at the following URL address or by clicking on the highlighted text: https://onboarding.GeoZilla.com/signup
Enter your email and click on Continue.
You will be asked to select a few choices related to GPS tracking.
Next, your GeoZilla profile will be created. You can opt for premium membership by subscribing to their monthly plan or continue with the free version.

The tracking details are shared on your email ID. You can keep track of your device and share your location with friends and family through the GeoZilla web portal.
How to Share Location with Friends & Family?
When you open the GeoZilla app, you can see your current location on the map. There are various options on the map that allow you to track other people and let other people track you.
To share your location with your friends and family, all you need to do is to click on the Add button, which is present at the bottom of the map.
You will now see an invite code on your screen.
Copy the invite code or use the sharing options given right below to share the code with your friends & family.
Once your family members have added the invite code to their account, they will be able to track your whereabouts.
This process can be repeated multiple times, and there's no limit as to how many people can keep track of your location!
GeoZilla Free Version Details
The free version gives you access to the basic features. You can track and share your location in a limited area. The free version also caps the number of people you can share your location with.
GeoZilla free version has limited functionality. In order to get the most out of GeoZilla, you should consider subscribing to the premium version.
GeoZilla Premium Version Review
GeoZilla premium version comes with tons of exciting features. The premium version has plenty of advanced features that allow you to track specific behaviours and patterns. You can set up location alerts, view your location history, and get your family members' location in your contact list. The premium membership costs $9.99/month.
Here are some of the noteworthy features that are available in the premium version:
Location History: Now, you can track your location history in the app. You can also track the location history of your loved ones.
Location Alert: The premium version allows you to create location alerts. You can create an alert that issues a notification when you reach a specific location.
To-do-list: Similar to location alerts, the to-do list feature allows you to send notifications regarding various tasks and to-do instructions when you reach a specific location.
Add-on family members: GeoZilla premium allows you to share the premium version with your friends and family at no extra cost!
You can add your family members to your existing subscription so that they'll be able to enjoy GeoZilla premium.