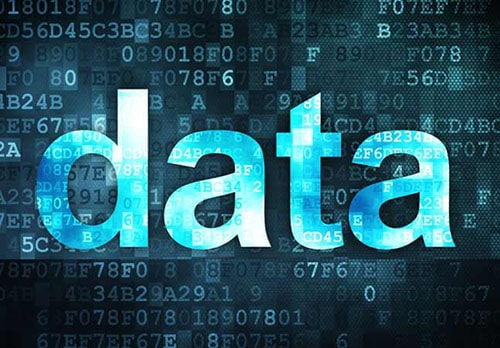 Unless you're leading a scheduled life and remain cut-off from the rest of the world, you must be using the internet and have an online presence. While being online is a great thing, the increased risks on data security forced one to doubt its utility.
2,013 data breaches occurred in the year 2019. The loss incurred because of a data breach has already touched the mark of $150 million in 2020.
While data breaches are happening every day and causing so much loss, it's not wise to leave your data unprotected. Still, many of us are unaware of operational data security practices and are on the verge of losing crucial data anytime. Taking the help of this post, created by VPNWelt experts, we're trying to educate everyone who has an online presence on easy and simple-to-implement data protection policies.
Steps To Be Taken To For Viable Data Protection
The statistics discussed above establish the fact that data is not at all secure online, and it's crucial to protect the data and keep the data breaches and vulnerabilities at bay.
Well, there are many viable options for this task.
Take the Help of Password Manager
Poor password hygiene is one of the key reasons behind the majority of data breaches taking place. A recent study revealed that nearly 81% of organizations were victimized by data breaches because the password was general and not strong. So, if you want robust data loss protection, then first learn the art and science of managing the password.
We often make a mistake in ignoring the power of a strong password. A hard-to-decode password can keep attacks and data breaches at bay.
We know it's not easy to create distinctive passwords and remember them all by yourself, and we won't blame you for this inadequacy. The job is tedious for all of us, even for a data security fanatic. This is where the password manager comes to your rescue.
Using this high-end tool, one can create strong passwords separately for all the used websites, manage them from a centralized, and sync passwords for multiple devices.
Activate Two-factor Authentication
A single password is not enough for securing data as hackers have become smart and are now decoding even the most difficult passwords.
Adding two-factor authentication makes the data protection doubly strong. It is one of the most widely used data protection policies that involves asking for a code, using an app or smartphone after entering the password to complete the login process. As code sharing will be done using the linked smartphone and registered number only, it greatly reduces the odds of password hacking.
It surely elongates the login process but makes it robust. Presently, many leading online services like Facebook and Twitter have adopted this data protection policy and have improved data protection.
The great thing about the two-factor authentication method is it can be applicable to online and offline services. Any software or tool used for business data handling can be protected with this method.
Ask About Data Protection Policies That Your Service Providers Adopts
Each time you make an online payment, search online, use social media apps, send texts via WhatsApp, or do anything with an internet connection, you leave a digital footprint and expose specific data.
Your service provider will track and record a lot of personal and business-critical information without even informing you. So, knowing about the GDPR compliance level of your service provider must adhere to GDPR (general data protection regulation) regulations to ensure your data's safety.
Even if the service provider is transparent and asks for permission, not many consumers are aware of their rights. Don't hesitate to deny certain data accesses and ask what data protection measures the service provider is adopting.
Ask questions like where and how the data is stored, what encryption standard is used for servers, the data log policies, etc. You don't want to be a data breach victim just because the service provider was not serious about data security.
Don't Keep All Your Eggs In One Basket
You must have heard the above quotes multiple times, which is true for data security. All of your data shouldn't be stored on a single platform. The assorted portfolio must be used. This is a smart data protection move. If – by any chance – one of your data storage is hacked, only the data that is saved anywhere else will be saved.
Part of your data can go to Google Drive, while the other part can go to OneDrive. It may seem like a lot of extra work, but it offers continuous data protection. Also, you have less data to manage at a time.
Take the Help of VPN
VPN or Virtual Private Network has become a norm to protect data while having an online presence. It's a piece of technology protecting data with the help of smart moves like altering the IP address, ensuring that no logs are saved online, and providing access control. Many data protection services suggest using VPN in the first place.
While VPN does so many things to protect online data, it is least demanding at the set-up front. One doesn't have to be a tech-whiz to bring it into action. All you need to do is select the best VPN service provider, activate the account, and get the right subscription.
Afterward, you can download the suitable app or extension as per the targeted device, complete the set-up, connect with the server of your choice, and enjoy unmatched online data security. It's a great way to protect the data.
The Crux: Don't Take Data Security For Granted
Taking anything but data for granted as inadequate data protection is like sending open invitations to cyber vulnerabilities and losing crucial information, finances, and a lot more things. Data should be protected no matter what. Some of the most applicable data protection practices are using a VPN, taking the help of a password manager, bringing two-factor authentication into action, and storing data at different resources. Now that you know about what is data protection and how to protect your data try all the above-mentioned methods well, and we promise that your data will be greatly secured.