Pushbullet is popularly known for its cross-platform file sharing support. It helps users to share pictures, documents and links between different devices. As taking their file-sharing concept to the next level, Pushbullet introduced their new add-on called Portal, to quickly transfer large files between your devices. It can transfer files of any size within your WiFi network, in just seconds.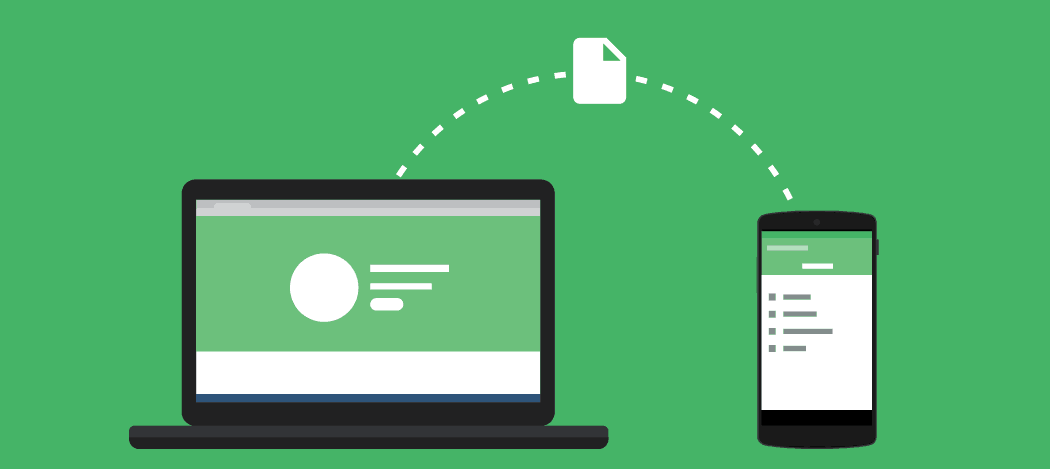 Unlike Pushbullet, it works under same WiFi network and it does not use any third party servers to transfer your data, so the data transfer will be incredibly fast between your devices. As of now, the application is available only for Android and Google Chrome. It works similar to WhatsApp Web, which lets you transfer files to your Android device right from your browser. Here's how to do it.
Step 1: Download and install Portal App from Play Store using the link below. Now go to the Portal's Website on the computer from which you need to transfer the files.
Step 2: Make sure you are connected to the same WiFi network. Now open the Portal app on your Android device and scan the QR Code on the website.
Step 3: This will open a new window, where you can drag and drop the files, to transfer it to your device. All the files will be transferred using your WiFi, so it will not count on your data plan.
Step 4: Once the transfer is complete, click the Disconnect button on the website and you will be redirected to the homepage of the app in your Smartphone. All the transferred files will be available on the home page. You can share, save and delete files right from that window.
Instead of using a data cable or portable storage devices to transfer files between your computer and Android Smartphones, Portal will reduce half of your work and transfer files within seconds. I've tried with a file size of around 1GB and it is transferred in just 6 seconds. It was amazing.
Try this in your Android Smartphone and share your experience with us in the comments. Thanks for reading, do share this post with your friends.