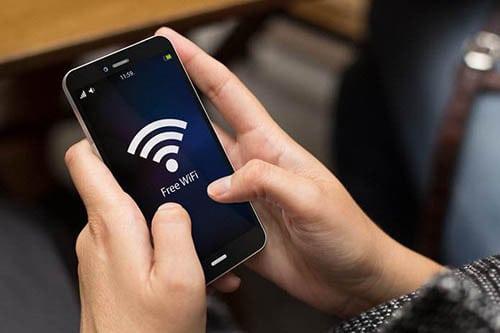 Streaming online content while using free public Wi-Fi is something that everyone has done. No need to worry about using too much of your mobile data, right? But do you know there are countless potential threats of using public Wi-Fi?
Hackers already use phishing sites to get a peep inside your system and use your information for unethical purposes. As per statistics, Google registered more than 2 million phishing sites in 2020. All of them are designed for one purpose: to trick you in one way or another. However, you do not need to look far for similar practices to take place.
Free public networks are lucrative mediums for hackers to access your personal data. Once you connect to a random Wi-Fi network (presumably unprotected), your data is up for grabs by anyone willing to listen. It is important for users to protect their devices on a public network. Here we will guide you through some ways for protecting your device from the dangers of public Wi-Fi.
Tips to Stay Safe on Public Wi-Fi
You can use public Wi-Fi and still keep your data protected by following some simple tips.
1. Get Familiar to Network
Before connecting to a new network, always know whose network you are connecting to. It prevents you from falling prey to evil twins. These are networks that mimic reputable ones but belong to criminals or fraudsters instead. As soon as you connect to them, the network managers get a front-row seat to your online activities.
If you do not know what the public data network at the workspace or cafeteria is named, consider seeking help from any employee. Ensure that your device has disabled automatic connection with the data networks at any new place. It will help you in knowing which network your device is connected to.
2. Maintain A Secure Connection
You should always prefer connecting to the websites through HTTPS; this usually encrypts anything you send and receive from the website. It ensures that the communication from and to a particular website is safe and does not breach your data.
You can verify that you are connected via HTTPS server by looking at the address bar of the browsing Window. It should display "HTTPS" at the beginning of the web address. Furthermore, if you are opening a website through the mail, it's recommended to type the URL in the search bar. Opening the link directly from the mail can increase the chances of getting infected.
3. Use VPN
Nothing would work better than a VPN to keep your data safe from threats lurking on public Wi-Fi. Hence, you can stream anything or surf any website using a VPN as it protects your privacy.
It encrypts the data, and anyone trying to steal it will not be able to do so. Most of the services support the use of VPN, so you don't have to worry about your losing any functionality while using it. Long story short, a VPN for Windows will allow you to connect to any network you want without worrying about your data.
4. Two Factor Authentication is a must
You should always prefer to use two-factor authentication whenever possible. That's because it requires both a secondary code and password that changes regularly for the websites. This usually makes it quite difficult for hackers and unknown sources to get their hands on your account details.
Even if they get your password, it would be difficult for them to have the secondary code. Not all services support multi-factor authentication to protect your data. But all the popular sites such as Google, Facebook, Apple, Twitter, and Microsoft support this security feature.
As per Microsoft research, multi-factor authentication can help you to prevent 99.9% of account compromise attacks.
5. Keep the File Sharing Feature Disabled
You should ensure that your device does not offer access to the files to be seen on a guest or public network. When you are using your home network on a Windows 10 device, it is easy to keep things in different folders shared with the household members.
However, that is not the case with public Wi-Fi networks. Anyone on the network can access your data. To prevent this, you need to disable the sharing feature manually. Here are steps to disable the file-sharing sharing features on your Windows 10 device.
Visit the Control Panel, then click on the "Network and Internet" option.
Next, you need to tap on the "Network & Sharing Center" option and visit the "Advanced Sharing" tab.
From there, you can turn off the printer and file sharing feature. Also, you need to disable the network discovery feature and save the changes for effect.
All in all, free public Wi-Fi is a temptation that many users cannot resist. We might unexpectedly run out of mobile data. And then, finding a free hotspot will be your main concern. However, do not forget that public Wi-Fi is just as dangerous as it is convenient.