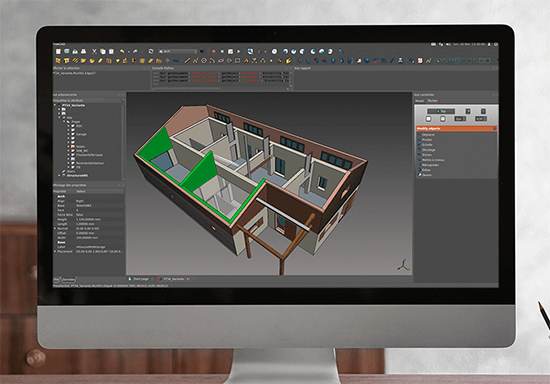 Architectural drafters generally create blueprints from scratch. These professionals combine their drafting skills, tools, and ideas together to prepare rough sketches. These unique drawings will be transitioned into professionally developed blueprints for skyscrapers, universities, strip malls, cathedrals, train depots, interstates, multi-story apartment buildings, houses, and factories. There is not much these professionals can do as far as drafting goes. However, each architectural drafting project can take days, weeks, months, and sometimes years.
According to statistics released by the U.S. Bureau of Labor Statistics, there are a combined 102,900 civil and architectural drafters operating in the United States. When you consider, the high volume of construction projects underway in the United States, a shortage of architectural drafters is always a possibility.
Why Architectural Drafters Are Turning To CAD Technology?
Although architectural drafters meet the academic requirements to obtain legal certification, each project is meticulously drawn out beyond belief. When the demand for this profession is at its highest, shortages will be noted somewhere in the global industry.
Most architectural drafters are accustomed to working on several development projects at the same time. This multi-tasking behavior is a necessity when the availability cannot possibly meet the demand.
Enhances Productivity
Free CAD software is becoming increasingly popular in the United States, Canada, and the United Kingdom. Architectural projects that once took months to fully complete have been shortened to a few weeks. Just imagine, you can meet professional drafting projects ahead of deadlines. What most architectural drafters once dreamed of is a reality, thanks to Computer-Aided Design (CAD) software.
Share Across The Board
Sharing conventional paper blueprints was a noticeable struggle before the introduction of the Internet. Even after the Internet, some architectural drafters faced many issues when sharing their works with engineers, project managers, and clients. Fortunately, this is no longer the case. CAD applications allow architectural drafters to share their completed blueprints with all involved parties in seconds. Click the "Share" feature and disperse your newly completed drafting schematics to every party involved in the project in nanoseconds. Something that was not even remotely possible in the past.
Few Mistakes
It is a fact, architectural drafters find themselves continuously editing their rough drafts. So, when it comes time to transform a rough draft into a finished blueprint, mishaps may be overlooked. Paper technical drawings leave plenty of room for errors. Believe it or not, something as simple as a wrong measurement for an attic vent can lead to major problems later down the road.
Blueprint translation errors have reduced significantly, thanks to CAD applications. The developer will face no issues translating even the tiniest detail integrated into your CAD blueprint.
Summary
Other reasons why architectural drafters are turning to CAD technology – better documentation, easier translation, easier overall editing, higher quality blueprints, and fewer limitations. Contrary to belief, CAD applications require existing architectural drafting skills. Just because CAD is a software program, does not mean it is easy to master without some level of drafting experience. When digital blueprints are compared to traditional paper blueprints, there is no doubt CAD is the better option.