Education is an involving process and can sometimes get hectic, especially in the absence of a solid plan. Thanks to technology, students can have it easier and bring sanity to their lives using some innovative apps. Knowing the apps at your disposal is the first step to hassle-free studies. To make learning easier and more enjoyable, consider these apps.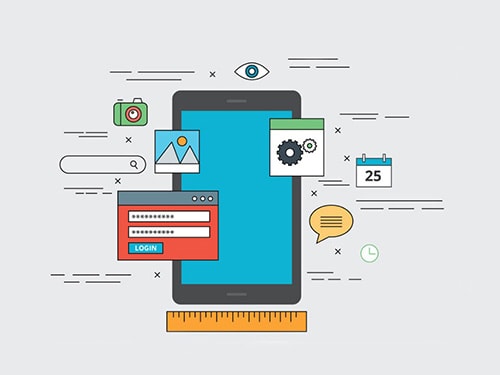 Learning Apps
Learning is rarely an easy task, and taking extra measures to guarantee a shorter period for grasping knowledge can save you lots of time. As you embark on your studies, here are a few apps to help you remain sane in the rollercoaster that is education.
Evernote
As a student, you are continually jotting down information on the go. Evernote can be your versatile companion for your note-taking needs. You can incorporate photos, documents, and PDF and sync them to all your devices for convenience.
Google Drive
Do not be fooled by Google Drive simplicity. The app is packed with helpful tools. Apart from providing storage space for your files, you get to use Google workspace products like Docs, Calendar, and Meet, all very helpful for seamless learning.
CampusBooks
Buying campus books can set you back a hefty amount, but with the CampusBooks app, you get a chance to compare book prices from different vendors, including those of used, new, rental, and electronic versions. In the end, you can save a lot of money after getting the most price-friendly option.
Duolingo
Learning a foreign language is not the easiest of tasks but is necessary, especially when you need to relocate overseas or want to converse easily with your foreign friends. Duolingo offers free lessons for more than 30 languages crafted by language experts to help you achieve a speedy proficiency.
Photomath
Learning Math is not everybody's cup of tea, but you can scale up your math skills with this excellent free app. Every topic, calculus, algebra, statistics, geometry, and basic Math, is covered in this app to help even the least talented students a better chance at excelling in their Math exams.
Udemy
Online learning is the norm nowadays, and apps like Udemy are packed with thousands of useful courses created by skilled tutors. You can learn valuable skills at a reasonable price and sometimes free of charge.
Essay Topic Generator
Writing your assignment can take a lot of time and cause you a headache, especially when you are short on research time. Thanks to the essay generator app, you only need to type a few keywords and pick the title you like.
EasyBib
Academic writing is not complete without a bibliography, and sometimes getting citations in order can be hectic. EasyBib not only lets you cite your sources but provides information about the credibility of your sources, allowing you to incorporate trustworthy sites.
Anki
Making flashcards for memorizing has never been easier, thanks to the Anki app. You can create your flashcard or use one of the many pre-made ones on the app. The app prioritizes flashcards with low scores to help you grasp the subject matter better and get impressive results in your exams.
Coach.me
Setting goals doesn't require much. However, achieving those goals is not a walk in the park and requires great discipline and motivation. This app helps you track your goals and provides coaches for hire to act as accountability partners in your journey.
Apps for Communication
Learning involves a lot of communication between classmates, groups, tutors, and instructors. Sending email correspondence is time-consuming and hectic. However, these apps can take the hassle out of the learner's communication process.
Slack
Slack is very popular in workplaces but is also a handy communication app for students. Learning entails a lot of group work, and slack provides the perfect avenue for effective communication between team members. With this app, you can incorporate other tools like Google Meet and Google Calendar to keep tabs on important dates like exams and meetings.
Trello
Trello is another app suitable for team coordination and handling school projects and can sync with all devices. What's more, most modern browsers support the app, and you can enjoy effortless coordination on the go.
Skype
When you need to hold a virtual meeting with classmates or attend a remote class, Skype has your back, from live subtitles to phone calls to any part of the world at reasonable rates. With Skype, you can also record meetings for future reference.
Viber
Viber is a useful messenger app, great for video calls, group chats, international calls, and free messages to recipients in diverse locations in the world. You can rest assured of secure conversations as the app features end-to-end encryption.
Financial Apps
Getting your finances right from the beginning is essential for peace of mind during your studies. Luckily, some awesome apps help you take charge of your finances and live a stress-free school life.
Mint
Apart from planning for your money, the Mint app gives you useful tips and helps you keep track of your transactions and spending. You can see your bills and account balances at a glance to keep you alert concerning your spending.
Banking Apps
Mobile banking is a necessity in the modern world. Most banks have reliable mobile banking apps to help you keep a tab of your account balances from any place, any time.
Learning can be exciting and fun with these apps, and every student stands to reap immense benefits when they embrace technology in their day to day activities. Although apps are a useful addition to student living, remember to pursue interpersonal relationships for a wholesome experience.