Compared to other video sharing services, YouTube is definitely one of the best in streaming video in slower connections. Sometimes, when you connect via mobile devices or when you don't have an enough internet speed, the buffering will take a long time. If you are not in a position to upgrade your internet speed, you can try this new application called  "SmartVideo for YouTube" to enhance your buffering speed. It will automatically identify the slow connections and will boost the buffering speed of your video. Here's how it works.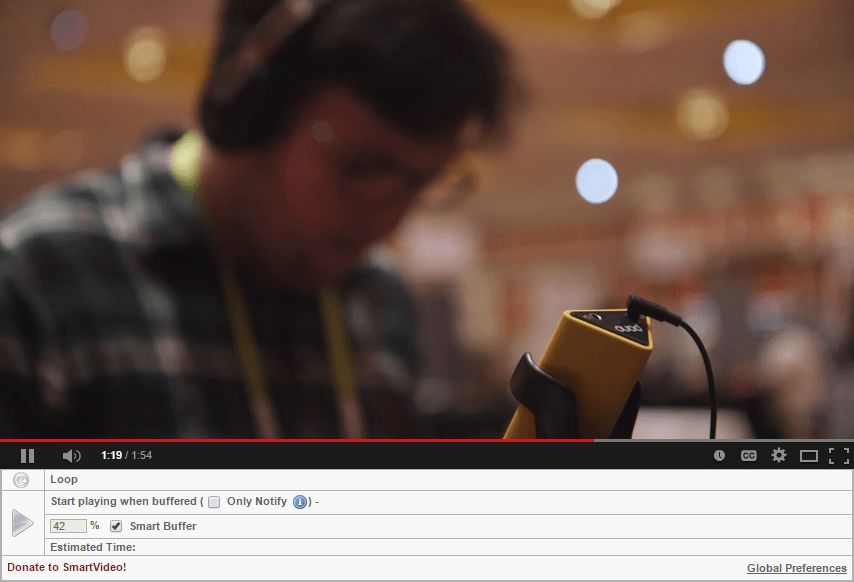 SmartVideo for YouTube is a browser extension, which is available for Chrome and Firefox. You can download the application using the link below. Once you complete the installation, the app will automatically start running in the background. Now, if you open a video on YouTube, and hover over the screen, it will open a bottom menu as shown in the screenshot above. One of the important options in the menu is the "Smart Buffering" option. It lets you control, how long the video should buffer before it starts playing. Also, you can set the video on "Loop" to repeat once it is finished.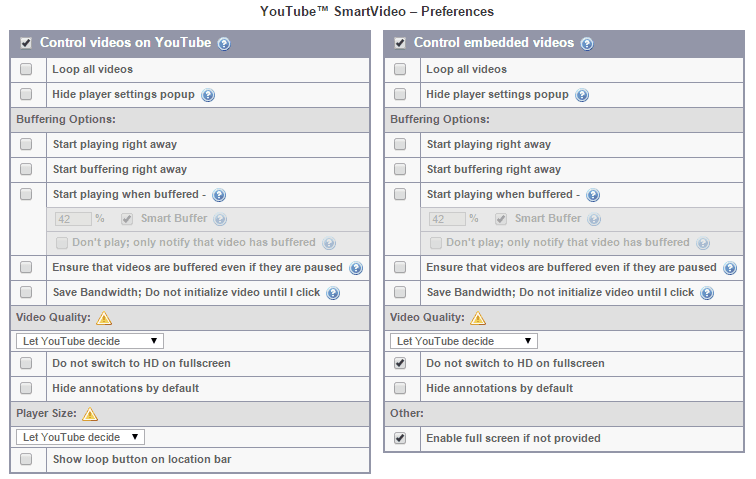 The "Settings" of the application will carry much more options to control videos on YouTube. There will be four different categories on the Settings menu. The first category "Control Videos on YouTube" will let you set the Buffering Options, Default Video Quality and Player Size. The adjacent category "Control Embedded Videos" will let you take a control over the YouTube videos embedded on different websites. In the "Notifications" section, you can enable Desktop Notifications for real time notifications of comments and other activities.

The last category "YouTube Playlist Overrides" will contain the same buffering control options you get on the bottom of the YouTube videos. It is an excellent plugin to take a complete control over the videos you watch on YouTube. Especially, people who access YouTube in slow connections, can buffer till they want and watch them without any interruptions. Try this app in your browser and share your experience with us in the comments. Thanks for reading, do share this post with your friends.
Download SmartVideo for YouTube for Chrome
Download SmartVideo for YouTube for Firefox
Youtube Apps for Windows 10 can improve your video watching experience and you can also watch age restricted youtube videos or unblock YouTube if its blocked at your location.