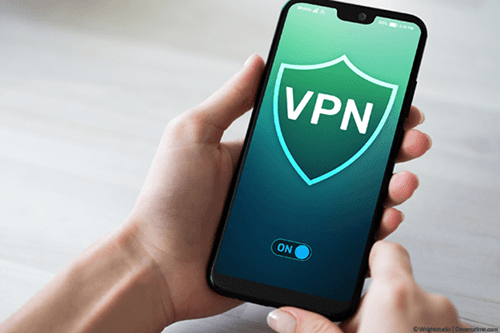 We are in the golden age of the internet where everyone is virtually connected with the advent of cheap internet and fast connectivity. This has also coincided with tremendous development within the telecommunications industry as many companies have made smartphones accessible and powerful.
Due to this, the number of mobile phone users has surpassed those using PC and naturally this has also resulted in an increase in the number of people that view the web with their phones.
It is possible that you are reading this article on your mobile phone and still undecided about why you should install a VPN on your device. We have addressed the issue in this article as we highlight why you should use a VPN on your phone.
Growing concerns about Internet Privacy?
The last decade has seen an increase in the number of internet users across the world and this has invariably led to a rise of cyber-crimes. It is understood that cybercrime constitutes one of the greatest challenges faced by internet users in the last five years.
Incidents such as identity theft, credit card theft, and ransomware have increased online and there has been a drive towards online privacy. Furthermore, the exposure by Edward Snowden towards the internet monitoring programs within many developed countries have increased the fears of many and led to a rise in online security measures by many.
Initially, antivirus was seen as the perfect solution for combating internet malware and negative elements however with the advent of advanced methods by cybercriminals these applications are no longer sufficient to guarantee protection online.
This is where VPNs come into play as they use encrypted tunnels to secure users' information and locations when surfing the web.
What is a virtual private network (VPN)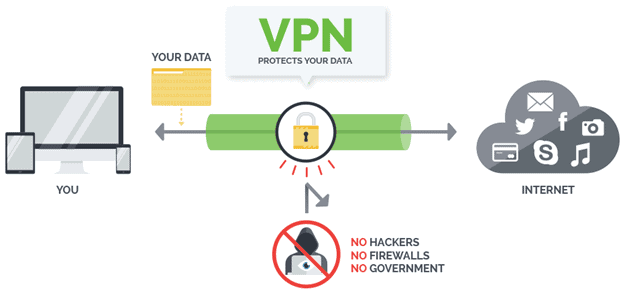 VPN (Virtual Private Network) is a network technology that allows connecting one or more computers in a virtual private network, through a public network such as the Internet, without the need for the computers to be physically connected to each other or to be in the same place.
In this way, two or more devices can connect and exchange data securely and privately through a username and password. It is widely used by companies to allow their employees to connect from anywhere to the corporate network, where they can access corporate resources that they could not without it. Although this is just one of the things you can do with a VPN.
Types of VPN networks
Mainly, there are two types of VPN networks:
Client-based VPN: Allows a user to connect to a remote network through an application, a user and a password creating an encrypted channel between the computer and the network, in order to carry out a secure data exchange.
Network-based VPN: Allows you to connect different networks to each other over the Internet. This type of VPN network is used by companies that have offices in different geographical locations, in order to connect them all and share information securely.
Why a VPN is useful on your smartphones?
Protection of your data

Nowadays, we depend on our smartphones more with our constant use of the internet, exchanging data, reading emails, accessing social media networks or perhaps enjoying your favorite mobile game. This means that there is a high risk that somebody intercepts your data and gets hold of your vital information.
You may have heard of stories of top personalities getting their social media account hacked, the majority of these hacks are due to the lack of adequate internet security on their mobile devices. Also, it becomes vital to have additional security when accessing free WiFi networks. There have been reports of hackers intercepting unsuspecting users' information on such unsecured connections. The best way to prevent such an occurrence today is to have a good VPN on your mobile platforms.
Unblocking geo-locked contents online
This is one of the major reasons many opt for a VPN service. Tons of contents on popular streaming platforms such as YouTube, Netflix, Hulu, and Amazon Prime are restricted to certain regions. This means that it is not possible to view these contents from outside the set regions.
VPN services are a useful solution to such problems, as it allows you to connect to a server within the location where the service can be accessed.
For example, if you are in Africa, you will be able to select the US or Europe server to watch your favorite shows right on your mobile phone.
Protects your smartphones from Ransomware
There has been an increase in the rate of mobile phones suffering from ransomware attacks. Cybercriminals are becoming smarter and lock users' phones while demanding payments in the form of cryptocurrencies to unlock the affected device.
Ransomware can come in different guises that could misdirect your default smartphone security system. The best way to prevent such misfortune is to get a VPN service on your mobile devices.
VPNs create a secure connection tunnel between your device and the destination server; some VPNs services such as NordVPN have a Kill Switch policy that ends your internet connection in the case of breaches within the VPN connection.
How to set up a VPN on a Mobile Phone?
Setting up a VPN on a Smartphone is very simple. By way of summary, just go to Settings, within the network part click on more, and click on VPN.
The process may be a little different depending on the mobile OS version and the customizations but this has been there for quite a few years. Once there you have to click on the add network button and choose the type of VPN you want to configure. Depending on the type of VPN, it will ask us for some data or information. Once you provide the information, click on connect.
Paid mobile VPNs will ask you for login and password, and if you want, it will also save this information. While free VPNs usually skip this step and enable you to connect on the go.